Super Bowl LVII NFTs
Super Bowl LVII NFTs are collectible avatars launched by Reddit in partnership with the National Football League (NFL) to celebrate the Super Bowl event held on February 12th, 2023. [1] About 1.3 million of the official Super Bowl LVII NFT avatars have been minted during the first week after the launch, including more than 500,000 on the first day.[8]

Overview
The non-fungible tokens (NFTs) were launched on February 6, 2023, on the Polygon network and were free for Reddit users to mint, with a limit of one NFT per account. [2] These avatars can also be transferred to a third-party wallet for further buying, selling, or trading options if desired.[7] Since its launch, about 1.3 million of the official Super Bowl LVII NFT avatars have been minted, including more than 500,000 on the first day.[8]
The Reddit Super Bowl LVII NFT collection offers users four different collectible avatars, representing the Eagles, Chiefs, The Champs, and LVII Super Fans teams. Owning an NFT provides users with unique benefits on the platform, such as profile animations and a CC0 license (copyright license) to use the avatars as they see fit. The launch of the NFTs is in line with Reddit's strategy of offering digital collectibles to its users, a concept that has proven to be highly successful in the past. [3]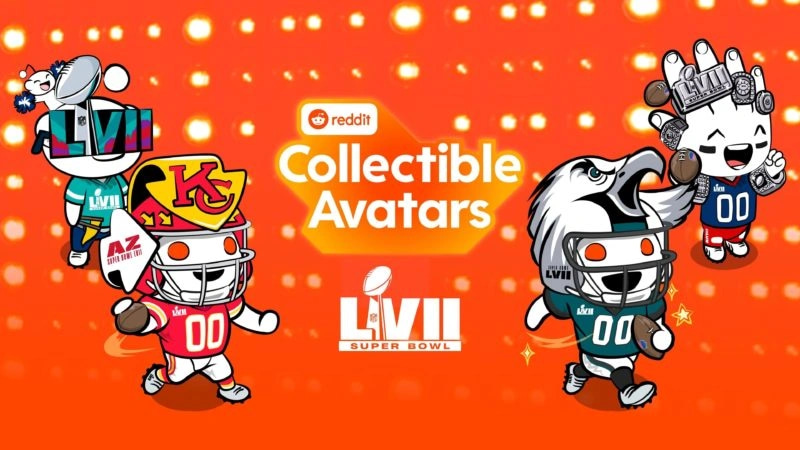 Reddit NFT History
Reddit's Collectible Avatars have been making headlines since the release of its first NFT collection in 2022. The CryptoSnoos NFTs, based on the platform's mascot Snoo, generated over $12.5 million in sales volume and were one of the biggest Web3 onboarding events in blockchain history. Between December 12, 2022, and February 7, 2023, Reddit minted over 4 million NFTs. In less than two months, the number of avatar owners increased from 306K to 1,789 million. On Polygon, Reddit has around 9 million NFT avatars. Most of the Reddit users are football fans and the platform has massive 411 million monthly views in football communities with 195 million monthly views for r/NFL. [1][4]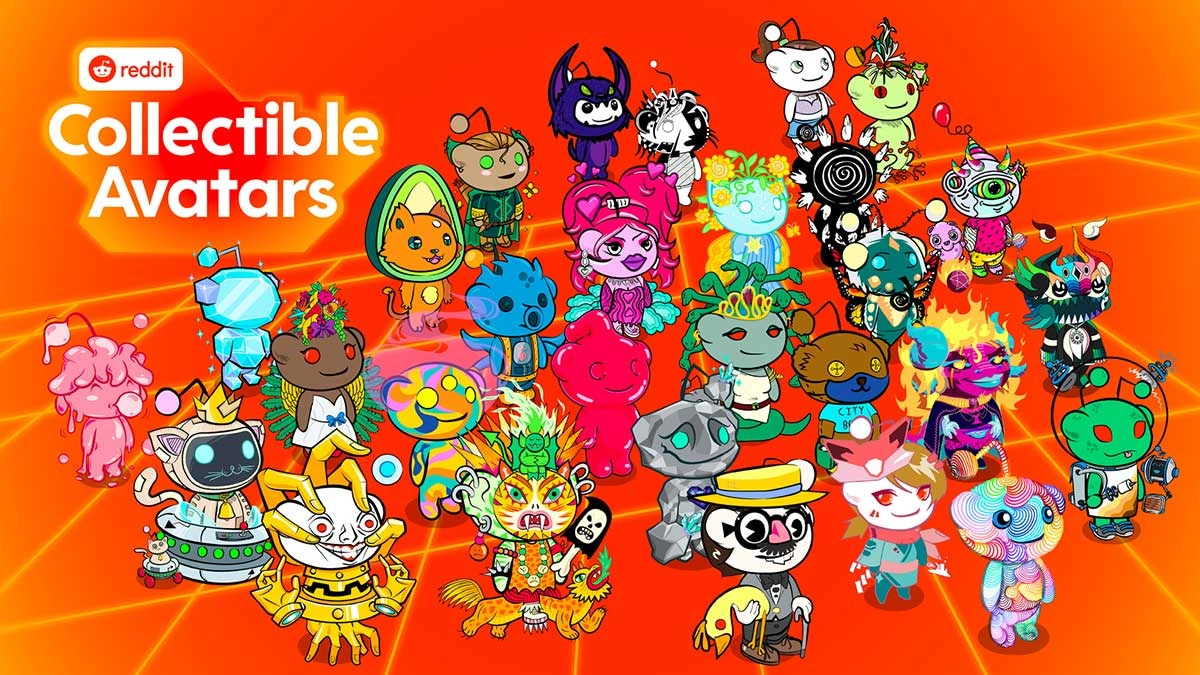 Reddit's Strategy
Reddit has promoted the NFT collection, avoiding using the term NFT and instead referring to their collections as digital collectibles following the fall of cryptocurrency company FTX. This approach has been a huge success and helped to generate significant attention for the platform. The recent launch of the Super Bowl LVII NFTs shows Reddit's intention of monetizing concepts that are well-known to its users, particularly football fans, who represent a significant proportion of the platform's monthly views. [5][6]
See something wrong?
Report to us.
Super Bowl LVII NFTs
Did you find this article interesting?