Wolf Game
Wolf Game is an NFT on-chain game in which owners stake their sheep or wolves for wool and additional NFTs. The project was launched in November 2021.[1][2]
Overview
Wolf Game is a play-to-earn NFT game released in November 2021.[3] The game combines NFTs and DeFi with play-to-earn and game theory dynamics. Players can collect digital sheep, which can also be staked to earn an in-game token called WOOL. However, it also features digital wolves, which can kidnap sheep and earn WOOL as a tax. Similar to other popular play-to-earn games like Axie Infinity, the game's characters, sheep and wolves, can be used to breed more NFTs. Players can also acquire rare plots of virtual land. [1]
The game itself is set to be launched in 2022. [1]
Wolf Game received support from multiple NFT influencers. One well-known collector known as Beanie endorsed the game on their Twitter account, while Pudgy Penguins co-founder Cole claimed to have minted a collection of wolves and sheep that are worth over $500,000 as of November 22, 2021. 
Gary Vaynerchuk said that he had purchased a Gen0 Alpha 7 Wolf, one of Wolf Game's rarest NFTs, in the game's Discord server. FaZe Banks (Ricky Banks), who has a Twitter following of 2.8 million, also indicated that he has been following the project on his official account. "Gm to those playing games on the blockchain wolfdotgame," he wrote in one of his tweets. [4]
Wolf Game is a new tokenomics-based risk methodology for NFTs. It demonstrates the possibilities of combining the ERC-20 and ERC-721 protocols.
Users NFT can now steal other users NFTs (ERC-721 tokens) for the first time. Probabilistically, the rarer your NFT is, the more tokens you'll accumulate. New sorts of NFT mechanics are being pioneered by Wolf Game. The system is completely decentralized. There are no route maps or hollow promises. Just a metaverse game that's ready to play right now.
Tech
There are only 10,000 Gen 0 NFTs, minted for 0.069420 ETH each. The 40,000 Gen 1 are minted by farming $WOOL. Sheep can be staked in the Barn to earn $WOOL and pay a tax anytime they claim their $WOOL earnings.[5] 
If a Sheep is unstaked from the Barn, the Wolves try to steal all of its accumulated $WOOL . When a new Sheep is born, the Wolves attempt to kidnap it. If they are successful, it's given to a randomly selected Wolf, instead of the owner who minted it.[6] 
Tokenomics
The maximum $WOOL supply is 5,000,000,000 $WOOL. When supply reaches 2,400,000,000 $WOOL earned for staking, the staking "faucet" turns off. The developers will receive 600,000,000 $WOOL . Community Rewards will be allocated 2,000,000,000 $WOOL.[6] 
Notable Sales
The most expensive Wolf Game NFT sold was Wolf #2772. It was sold for 20.5 ETH ($83,723) on November 22, 2021.[7] On November 20, 2021, Wolf #5047 sold for 20 ETH ($88,314) on OpenSea.[7] 
Minting
The total cost to mint all of the Sheep and Wolves in existence is 1,800,000,000 $WOOL. There is 90% chance of minting a Sheep, each with unique traits.
$Wool
The maximum $WOOL supply is 5,000,000,000 $WOOL. When supply reaches 2,400,000,000 $WOOL earned for staking, the staking "faucet" turns off. The developers receive 600,000,000 $WOOL. Community Rewards are allocated 2,000,000,000 $WOOL
Wolf Game Uniqueness
In NFTs, protocol-level risk is ripe for investigation. Many projects are using stake-to-earn, but they haven't figured out how to get users to make risky decisions. User NFT can steal ERC-20 and ERC-721 tokens for them in Wolf Game's Wolf-eat-Sheep universe. The decisioning, the results, and the production of the NFTs themselves all take place on-chain in Wolf Game. It's divided into four smart contracts so that anyone can read it and understand how everything works together.
Data Packing: fficiently packing data types by designing around smaller max values can save users hundreds of thousands of dollars over the lifetime of the project
100% On-chain: Not the first, and certainly not the last. But as long as Ethereum is running, users Sheep and Wolves can survive. Always available. User NFTs traits and all the pixel art reside in the contracts themselves, nowhere else.
"Everyone can play Wolf Game at their own risk level".
See something wrong?
Report to us.
Wolf Game
Did you find this article interesting?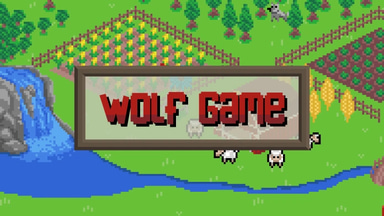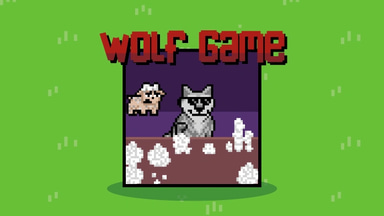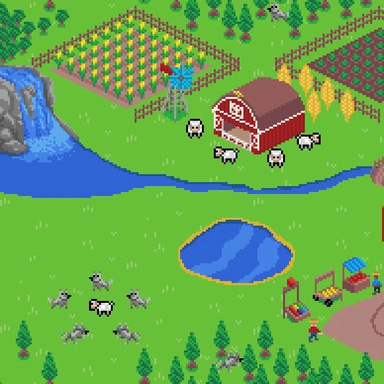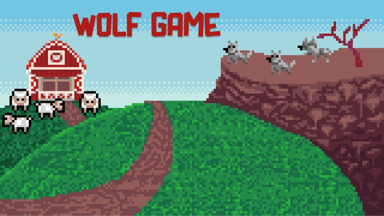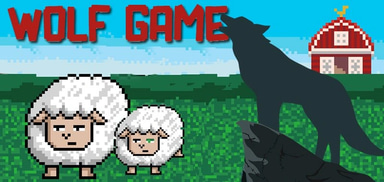 REFERENCES
[1]
Wolf Game Website
Aug 21, 2022
[2]
WOLF GAME EXPLAINED: NEW NFT GAME WITH DEFI
Aug 21, 2022
[3]
Bored Apes, Mutant Apes Continue Strong Sales, Wolf Game...
Aug 21, 2022
[4]
A Metaverse Wolf? That'll Be $80,000 in Ethereum
Aug 21, 2022
[5]
WOLF GAME NFT EXPLAINED: PHASE 2
Aug 21, 2022
[6]
Documentation
Aug 21, 2022
[7]
Wolf #2772 on OpenSea
Aug 21, 2022