Wright Thurston
Wright Thurston is Gala Games' co-founder. He is the founder of Green United, LLC, and the CEO and Chairman of Elevate Inc. [1][2][3]
Education
Wright Thurston attended Alta High School from 1992–95, after which he attended Utah Valley State College from 1998–2000. [4]
Career
Wright Thurston began his career in 1996 with Future Phones, an independent direct sales company in the emerging cellular phone industry. He founded First Line Security in 2002. He joined Elevate Inc. as Chairman & CEO, where he implemented his visionary approach to sales training and key insights into market behavior. In 2019, he founded Gala Games alongside Eric Schiermeyer and Michael McCarthy. He currently serves as Blockchain Jedi and Chief Sales Officer at Gala Games. [4]
Gala Games
Gala Games is a gaming platform that allows game players to take control of their in-game assets and empowers them with enhanced control over their gaming experiences. It employs blockchain technology in order to make online gaming more decentralized. Players are rewarded with digital assets, including GALA and NFTs, for their in-game accomplishments. Gala Games' native token is GALA, and it allows players to pay for items and transfer value peer-to-peer (P2P) within the platform's ecosystem. The platform offers many titles, such as role-playing games (RPG), real-time strategy (RTS), multiplayer online battle arenas (MOBA), etc. [5]
Legal Issues
SEC Allegations
Wright Thurston was among the two individuals charged by the United States Securities and Exchange Commission (SEC) with organizing an alleged fraudulent cryptocurrency mining scheme amounting to $18 million. In March 2023, Thurston and his associate, as well as Green United LLC, their affiliated entity, were sued for allegedly engaging in deceptive practices by selling "Green Boxes" and "Green Nodes" as miners for the GREEN token on the purported "Green Blockchain." The SEC claims that Green United sold bitcoin mining rigs that were not mining Green tokens as advertised and that the GREEN blockchain was fake, that is, it was not a "mineable" cryptocurrency asset. [6][7]
However, in May 2023, he and his associate each filed separate motions to dismiss the SEC's lawsuit. They both stated categorically that the SEC does not possess authority over the digital asset ecosystem and that Congress had previously rejected granting such power to the regulatory agency. Furthermore, they asserted that the SEC's definition of cryptocurrency is ambiguous and inconsistent, accusing the regulator of resorting to "regulation by enforcement." As of May 25, 2023, the outcome of the allegations has yet to be determined. [6]
Theft Allegations
Thurston and Gala Games' CEO, Eric Schiermeyer, embarked on a legal dispute over theft and corporate waste, leading to lawsuits filed against each other in Utah District Court. On August 31, 2023, Schiemeyer filed a lawsuit against Thurston, alleging that Thurston and his investment firm, True North United, embezzled $130 million worth of a token tied to the Gala Games ecosystem in early 2021. Schiemeyer claimed that GALA tokens were transferred into a wallet under the company's control, but Thurston later moved them into 43 other wallets. Schiermeyer further stated that when Thurston was confronted about the movements, he said he was holding the tokens in secure wallets for the Gala Games. Between September 2022 and May 2023, Schiermeyer alleged that Thurston moved the tokens from the "secured wallets" and exchanged or sold them in a "complex web of obfuscatory transactions." Furthermore, Schiermeyer's lawsuit claimed that the sold GALA tokens are being claimed by Thurston, saying that he owns them; he is rejecting such claims. The lawsuit also claimed that Thurston had stolen licenses to run Gala Nodes, which earn GALA tokens, and that he sold the licenses and kept the proceeds. [8]

Thurston counter-sued Schiermeyer the same day he filed a lawsuit against him, claiming that Schiermeyer used Gala Games' funds for personal gain. He stated that Schiermeyer created Gala entities in Switzerland and Dubai and made himself the controlling shareholder to pursue business opportunities. To buttress Thurston's claim, True North United claimed Schiermeyer operated Gala Games without input from Thurston, giving incomplete or incorrect information and corporate records to Thurston even after repeated requests. [8]
Schiermeyer's lawsuit seeks the removal of Thurston as the Gala director, as well as various relief and damages payments, including the return of the "stolen" GALA token. In the same vein, Thurston also called for the removal of Schiermeyer and sought $750 million for various relief and damages. Schiermeyer's lawyers have responded to the lawsuit, saying: [8][9]
"Indeed, Thurston has founded numerous companies, most of which have ended up in litigation, insolvent, bankrupt, and/or sued by the SEC."
As of September 4, 2023, Thurston's lawyers had not commented on the allegations. [8][9]
See something wrong?
Report to us.
Wright Thurston
Did you find this article interesting?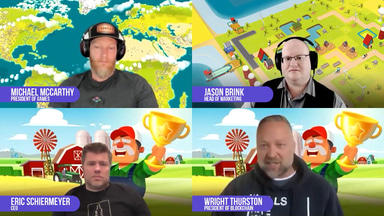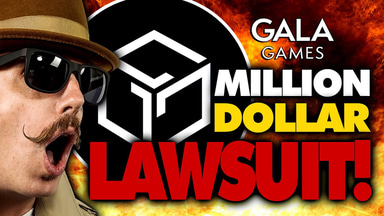 REFERENCES
[1]
Sean Odhrann's Medium handle
Jul 26, 2023
[2]
Crowd Fund Insider
Jul 26, 2023
[4]
Thurston's LinkedIn handle
Jul 26, 2023
[8]
Cointelegraph
Sep 14, 2023