Eric Schiermeyer
Eric Schiermeyer is Gala Games' co-founder and co-CEO. He is also a co-founder of Zynga and served as CTO of MySpace and Intermix Media. [1][2] Schiermeyer is also an angel investor who has worked as an advisor at firms including Kushla Life Sciences, Konvoy, Snipfeed, Thumbraise, Gracias, and Scooto. [3][4]
Education
Eric Schiermeyer resides in San Francisco, California, United States. He attended the University of California, Santa Cruz, from 1993–97, where he earned a Bachelor of Arts (BA) in Philosophy. [3][5]
Career
Eric Schiermeyer co-founded and ran Zynga (Farmville), a social gaming platform, for over 15 years before establishing Gala Games in 2019. He then founded Blockchain Games Partners Inc., the company behind the development of the Gala network, which enables games to take advantage of cryptocurrency and blockchain features. Schiermeyer partnered with Michael McCarthy, who has also worked with Zynga as a creative director, and Wright Thurston, one of the first major crypto miners and a serial blockchain entrepreneur, to develop the gaming platform. Speaking about working with Michael McCarthy, he said: [6][7]
"That's why we're working with a creative visionary like Mike McCarthy." He continued by saying, "We want to be first with a real mass-market game that is a game first and blockchain a distant second."
Schiermeyer's role and contributions to Zynga have given him a reputation for working on social games. Speaking about creating the Gala Games, he said: [8][9]
"It's going to be a revolutionary experience for people." He continued, saying: "Unlike any other experience I've ever seen, when you spend money here, you actually get something, something that you can keep and maybe even give away or give some to somebody else. You can't do that in traditional free-to-play games right now, and people just accept that. I think that once people realize that you don't have to accept that situation and you can actually own your own items, then people aren't going to play those other games anymore."
Gala Games
Eric Schiermeyer designed Gala Games with the goal of players operating and owning their games. The platform, developed in such a way that players can earn tokens (play-to-earn) and exchange them for decisions based on how games are played, integrates NFT functionality into gameplay. Gala Games is a platform for connected games called the Gala Network, and its first free-to-play game is Town Star.[9][10][11]
The Gala network is built on Ethereum and Binance Smart Chain, but its own blockchain, known as GalaChain (Project GYRI), is underway. Gala Games' primary aim is to bring autonomy and ownership to both developers and gamers. With the play-to-earn (P2E) mechanism of the gaming platform, studios and teams can grow significantly by creating effective projects in the future. Four principles guide the Gala platform: fun first, owned by players, community rules, and powered by people. [12]
Legal Dispute
On August 31, 2023, a legal dispute occurred between Eric Schiermeyer and Gala Games' director and co-founder, Wright Thurston. Schiermeyer filed a lawsuit against Thurston on the grounds of theft and sought various relief and damages payments, including the return of the "stolen" GALA token by Thurston. He also requested that Thurston be removed from the directorship position. [13][14][15]

Schiermeyer's legal filings claimed that Thurston and his investment company, True North United, stole GALA tokens worth $130 million. He alleged that despite Thurston's initial assurance that the tokens would be kept securely for the benefit of Gala Games, he and True North later became involved in intricate and deceitful transactions to transfer, exchange, or sell the tokens. Furthermore, Schiemeyer stated that Thurston obtained licenses for operating "nodes" within the Gala ecosystem, which produce GALA tokens, and subsequently sold them, retaining the proceeds for himself. [14]
On the same day that Schiemeyer filed the lawsuit, Thurston responded to the allegations by counter-suing him based on "corporate waste, conversion, and unjust enrichment" and calling for his removal as a director and CEO of Gala Games. He accused Schiermeyer of the following: [15]
Utilizing BGP funds for personal use, which included extending loans to himself amounting to millions of dollars.
Instructed BGP to burn tokens worth $600 million.
Withholding complete and accurate financial information from him, who serves as True North's manager and BGP director, and denying access to comprehensive financial records.
Creating corporate entities in Switzerland and Dubai, assuming the role of dominant shareholder.
As Schiermeyer had requested various relief and damages payments, so did Thurston. He sought $750 million in various damages and relief. [13][15]
Schiemeyer's lawyers have since commented on the lawsuit, saying:
"Indeed, Thurston has founded numerous companies, most of which have ended up in litigation, insolvent, bankrupt, and/or sued by the SEC."
Thurston's lawyers, however, have not yet commented on the legal filings as of September 4, 2023. [14]
See something wrong?
Report to us.
Eric Schiermeyer
Did you find this article interesting?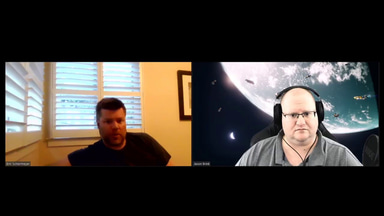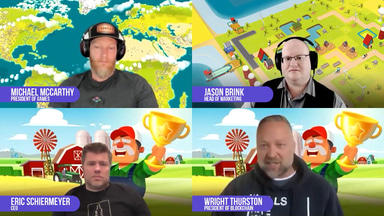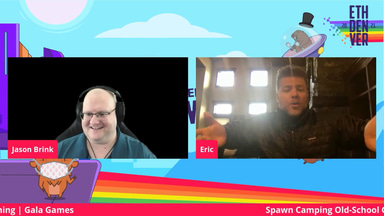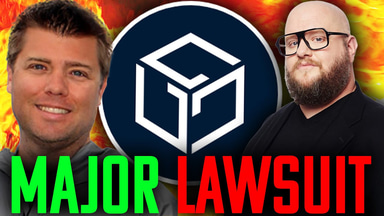 REFERENCES
[5]
Founder Suite
Jul 23, 2023
[10]
Eric Schiermeyer's website
Jul 23, 2023
[13]
Cointelegraph
Sep 14, 2023