Town Star
Town Star is the first online play-to-earn town builder game in the Gala Games metaverse where players buy and own lands, interact with other players, use NFT in-game items to complete daily challenges, and earn TownCoin rewards. The game is developed by Gala Games which is one of the first companies to specialize in Blockchain gaming.[1][2][3]
Inspired by popular games such as FarmVille, the game allows players to grow crops, gather resources, and create materials to build even more structures in order to establish the most efficient and productive town possible.[4][5][6]
Town Star is built on Gala's decentralized network and powered by the Ethereum Blockchain. The in-game currency, TownCoin can be used by players to buy exclusive NFT items and make upgrades.
Overview
Town Star is a competitive farming game where players complete daily challenges to unlock and collect TownCoin. Players that emerge top on the leaderboard earn significant rewards weekly.
The game which is developed by Gala Games was released in March 2020. It is a play-to-earn game that makes use of blockchain technology and the power of NFTs to give players true ownership of their in-game assets in ways they never imagined. Players are not only allowed to truly own their assets but they are also encouraged to trade them as often as they like on secondary markets.[7][8]
Players also have the ability to upgrade their farmlands with different in-game NFT items. These are represented as bots, Resource Stands, Wheat Storage, Brine Storage, Fountains, Water Towers, Express Depot, Solar Panels, among many other items.[9]
Earn Rewards by Playing with NFTs
Players are able to earn Towncoin rewards with their NFT items by utilizing  :[10]
Daily Challenges- Rewards are unlocked when players complete a daily challenge.
Gala Power- Each player has a Gala Power level, which is initially determined by the amount of liquid $GALA and TownCoin in their wallet. For each level that Gala Power increases, a player can play 1 additional NFT eligible to earn TownCoin rewards.
Season Pass: Players can earn TownCoin by holding a ticket, an NFT item called a Season Pass, throughout each Town Star Season. The Season Pass functions as a key that allows a player to earn TownCoin over the course of a season.
Gameplay
To begin, players must first register a Gala Games account and create a wallet. After that, players should get some $GALA or TownCoin and store it in their wallets. Purchase can be made from the following platforms
The number of tokens in a player's wallet affects their Gala Power level, which in turn determines the number of NFTs that can be used in the game. NFTs are available for purchase in the game store. These NFTs are used to perform in-game activities that earn players TownCoin.
Each individual NFT is linked to a certain quantity of daily TownCoin that may be earned, therefore players must have a large number of them in the game. NFTs must be operational when players claim their TownCoin and must have been placed in-game at some point within the 24-hour period.
Once players have finished their daily challenge, they will be prompted to claim their TownCoin. This is done by simply clicking the prompt. Claimed TownCoin is immediately transferred to the player's Inventory.[11]
Game Features
Game features include:
Play to Earn: Town Star is a Play-to-Earn game for those who desire a more relaxed gaming experience. Players enjoy the monthly game for a variety of reasons, including the fact that it may be a relaxing and intelligently planned stroll toward a fully functional town that a player can be proud of.
3D Farming experience: Players enjoy the 3D gaming experience as they pursue their aim of creating the most efficient and productive town possible in the area available, using what they already know about the roles of their workers and the functions of their buildings.
Manage money, sell cities: Players in Town Star must strategically invest the money they begin with in order to build systems that will continue to produce money, which is earned by selling groups of items to other cities. With each delivery, the player earns Star Points based on the worth and difficulty of producing a particular commodity. Throughout the term-based competition game, players with the most Star Points climb the leaderboard, and the top scorers at the end earn real money rewards in the form of $GALA.
Add In-Game Items for Special Advantages: Players can buy a variety of in-game units through the Town Star store or from a secondary market like OpenSea because Gala Games is designed on a blockchain that supports actual player-owned assets. Players can place these NFTs in their town for no in-game money, but they come with special production benefits, special characters to aid players' employees, and more.
Weekly Competition: Town Star is the global competition game of town and city builders. Town Star was built around a weekly tournament in which players compete for a position on the leaderboard and a portion of the $GALA prize pool even before the game's play-to-earn mechanisms were added in October of 2021.
Game Land
At the start of gameplay, players select an available location virtual plots from the Town Star map. Maps differ from server to server. The metaverse has a limited number of plots, and its proximity to a major city adds to its appeal. After the plot has been picked, players can customize it with various in-game items such as production factories, storage, depots, fountains, Solar panels, water towers, and other NFT items that can be purchased additionally.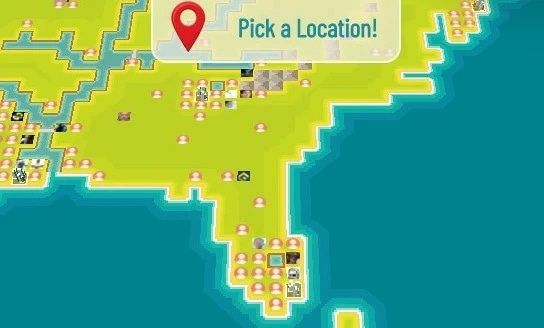 Game Land. Pick a Location
These lands are necessary in order to fully utilize the Town in this play-to-earn game. Every player will have a different plot to explore in order to complete daily tasks.
Town Star NFTs
Town Star NFTs allow players to take real ownership of their gaming experience. These rare items do not only aid in the game but can also be transferred out of players' Gala Games account and converted to the Ethereum virtual machine on external markets.
These NFTs include Bots, Resource Stands, Wheat Storage, Brine Storage, Fountains, Water Towers, Express Depot, Solar Panels, and many other items.
Bots
These helper workers accomplish various ion-game tasks faster than the standard workers of the same function. They come in varieties.
Crane Bot
Replaces players' Town Star Builder and moves about 3x faster.
ElfBot
Assists with the movement and harvesting of basic farming crops, like sugarcane, wheat, and cotton. Gives preference to sugar-related things.
The Resource Stands
Stands provide a continuous source of a certain specific crop, cutting out the need for farming fields to some degree. when used cleverly, they can make a huge difference in players' Town Star town. They come in varieties.
Wheat Stand
Provides passive units of wheat to nearby buildings (like Windmills and Feed Mills), in numbers that vary according to the rarity of the unit. These stands can be found in standard, Rare, Epic, Legendary, or Ancient.
Sugar Stand
Provides passive units of sugarcane to nearby Windmills in numbers that vary according to the rarity of the unit. These stands can be found in standard, Rare, Epic, Legendary, or Ancient.
Extra Storage
Sometimes the versatility of a basic Silo can work against players. The more players can control what goes where in their town, the better handle they will have on their in-game efficiency.
Wheat Storage
This specialized silo exclusively stores wheat in varying quantities determined by the rarity of the building. These storage units can be found in standard, Rare, Epic, and Legendary.
Grape Storage
This specialized silo exclusively stores grapes in varying quantities determined by the rarity of the building. These storage units can be found in standard, Rare, Epic, and Legendary.
Fountains and Water Towers
These water-providing units are some of the most useful in the game. They provide passive water to your fields and Water Facilities in the same way that ponds do, with the added benefit of being instantly removable and replaceable.
Alfa Fountains
Originally offered as a new player referral award in the old days, Alfa Fountains come in 4 different old-school rarities: OK, Good, Great and Majestic. As the rarity of the Fountain increases, passive water is provided in greater quantities to a greater number of surrounding squares.
Express Depots
This NFT is awarded to each member of the ecosystem when they upgrade their account to Gala Gold, unlocking early access to certain Gala features, sneak peeks, and other perks. In the game, it is an upgraded Trade Depot unit that makes deliveries much faster than the standard in-game one.
NFTs Earnings
The following is a breakdown of some Town Star NFT earnings:
| S/N | NFT | Town Earnings |
| --- | --- | --- |
| 1. | Ancient Bitrue Wheat Stand | 3,075 |
| 2. | DigiFinex Cotton Stand | 2,832 |
| 3. | Legendary Bitrue Wheat Stand | 2,577 |
| 4. | Legendary Solar Panel | 666 |
| 5. | Elfbot Home | 200 |
| 6. | Haunted Main Tower | 140 |
| 7. | Rare Tesla Coil | 140 |
| 8. | Epic Bitrue Wheat Stand | 120 |
| 9. | Cranebot Home | 100 |
Game Modes
Play to Earn (P2E)
Players engage in daily, weekly, and monthly competitions on the play-to-earn game mode. Activities undergone include:
Building.
Crafting and Selling.
Farming.
Raising Livestock.
Flour production.
Gasoline production.
Lumbering.
Food/Resource storage.
Building
Some of the buildings that can be constructed include:
Wood Shed: One of the first and most important storage buildings in Town Star is the Wood Shed. It only stores wood, which seems simple enough, but there are unique nuances to wood production because of the way the Lumberjack works. A basic Wood Shed can only store 10 units of wood, but with proper planning, there is usually no need to build extra Wood Sheds until later in the game. The trick is to ensure that wood is being taken from the shed and used at a rate similar to that at which it's being produced and stored.
Lumber Yard: Lumber Yards can be a bit tricky to regulate, especially because they can hold both wood and lumber. Once a player starts producing lumber, they should ensure that there is a place to store it, but they should also ensure wood production is not taking up all the storage space in your Lumberyard.
Silo: For new players, it's always tempting to increase farm production early, but they should keep in mind that everything harvested will at first need to be stored in the 1 Silo with which they start the game. Silos can hold 20 units of various field crops (wheat, sugar cane, brine, cotton, grapes).
Storehouse: Crafting flour, salt, or sugar in a Windmill before having a Storehouse is a classic Town Star mistake. Before players build their first Windmill or livestock building, they should probably build a Storehouse. If their first processed goods are produced with no Storehouse in town, they will be destroyed on the nearest road once they leave the production facility.
Crafting & Selling
As players buy and build their first few buildings, they will notice that money needs to be made, and quickly. In Town Star, money is earned by selling goods to cities in batches of 10. The more difficult it is to craft, the more money players will make from selling a load of goods. As a brand new town, they will quickly be able to sell 10 Wheat for $3000. But selling only wheat won't be enough to get them through to Gasoline production, so players have to develop a strategy early.
Farming
Farming is the basis of every player's adventure in Town Star. Collecting and managing raw ingredients like wheat, brine and cotton are the crucial first steps in crafting high-dollar goods like uniforms and cake. No player can hope to crack the top 100 by only farming fields, but farming fields is absolutely essential to start generating money and points. Farming requirements include water and time.
| S/N | Crops | Water required |
| --- | --- | --- |
| 1. | Wheat | 3 water |
| 2. | Brine | 3 water |
| 3. | Cotton | 4 water |
| 4. | Tree Farm | 7 water |
| 5. | Sugar Cane | 8 water |
Gasoline production
The first important challenge that must be overcome in any Town Star competition is gasoline production. If players' towns do not achieve the means to produce gasoline before they run out of their initial supply of 40 units, they will have no way to ship their goods to the cities, and thus no way to earn money to continue their operations. Countless towns have met their ends in this way, and the first and foremost goal of every Town Star builder should be securing gasoline production.
$TownCoin (TOWN)
TownCoin (TOWN) is a fungible ERC-20 token built on the Ethereum blockchain. Its exclusive purpose is to serve as the official play-to-earn reward crypto of Town Star. It can be transferred between players, listed on third-party exchanges, or bought and sold on those exchanges.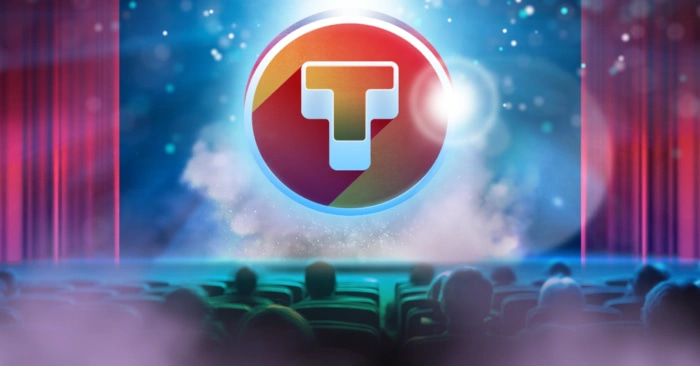 Town Coin
When players with the appropriate level of Gala Power complete daily Town Star Challenges and claim rewards, tokens will be added to the circulating supply. These tokens are awarded to players GalaChain Inventory.
TOWN tokens can be moved out of the Gala Games ecosystem and stored in external web3 wallets or traded on external exchange markets once they've been converted.
Token Usage
TownCoins are used to purchase exclusive NFT items.
TownCoins are used to purchase in-game upgrades and benefits.
Holding TownCoin provides additional benefits to Gala Power
Distribution
Gala Games founder's node operators will get daily TownCoin distributions when their node fulfills daily operational requirements. Node operators will receive a piece of the daily distribution pool, which will be a percentage of all TownCoin earned in the game over the previous day. The more TownCoin earned, the more will be distributed to and evenly dispersed among nodes.
Marketplace
The Town Star marketplace is a virtual marketplace where players can buy and trade in-game NFT items such as farm stands, solar panels, crafters, skins, crane bot, storage, buildings, and other items that will assist them to enhance productivity and speed while performing daily tasks.
NFT items come in different rarities ranging from common, uncommon, rare, epic, legendary, and ancient. They can be purchased on:
Company
Gala Games
Gala Games is a crypto gaming company that develops world-class games and gives players control and ownership via their NFT cryptocurrency, Gala coin. Despite the fact that the firm was only founded in 2019, it already has a huge fan base among gamers and crypto enthusiasts.[14]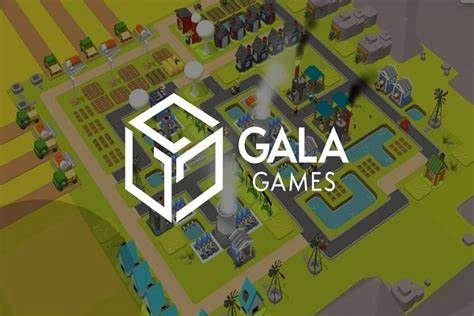 Eric Schiermeyer (CEO) founded the company and has a good track record in the gaming industry, having co-founded Zynga games and being involved in a number of other successful start-ups. Gala Games has a large team with game development experience, and they are currently working on a number of fascinating games. The company has a strong focus on developing great games, and cryptocurrency is been utilized to decentralize everything and give ultimate ownership to the gamers.
[15]
[16]
Sponsorships & Partnerships
The Sponsors and Partners of Gala Games include:
Team
| Name | About | Contact |
| --- | --- | --- |
| Eric Schiermeyer (CEO) | CEO of Gala Games. Co-founder of Zynga, the game development company behind the widely-known and most played games in history such as Farmville, Farmville 2, Zynga Poker, and many more. Despite all his success in the industry he never stops bringing something new into the gaming world. | [22] |
| Michael McCarthy(Co-Founder) | Studio Director and Co-Founder at Gala Games. He is an experienced director, working in the games industry for 20 years now. He has contributed to many titles in art, design, and production capacity. He is an execution-focused leader with an "X-Men" power of new IP development. | [23] |
| Jason Brink(Babarian: Path of the Berseker) | As a blockchain theorist and cryptocurrency evangelist, He has been involved in the cryptocurrency market space since 2013. He was the winner of the 2014 Bill and Melinda Gates Foundation / Global Development Network Prize for the creation of the "AidDollar," a novel blockchain-based solution to solve the problems endemic to foreign aid | [24] |
| Jarett Knapp(VP of Finance) | He is the V.P. of the finance department at Gala Games since 2015. | [25] |
| Charlie Simpson (Senior Designer) | He is the full-time senior designer at Gala Games since January 2021. | [26] |
Gala Games has over 95 members of staff.
Collaborations
Town Star x VOX
Gala Games which earlier partnered with VOX has unveiled one of the first uses for their VOX NFT collectibles, as these characters generate TOWN tokens in Town Star. From the early access play-to-earn launch on 5th October 2021, every VOX character can be deployed inside Town Star.[27]
The VOX characters will have their own box and may dance or socialize in town. Every VOX in a player's town will be eligible to earn TOWN tokens on a daily basis. This also means that by using multiple VOX characters, players can increase their TOWN revenue. VOX characters will earn TownCoin based on their rarity score.
Town Star x Under Armour
Golden State Warriors star guard Stephen Curry partnered with sports gear brand Under Armour on an NFT drop to celebrate his new record as the NBA's all-time top three-point shooter. The collection featured 2,974 NFT collectibles tokens that are digital replicas of the Under Armour-made "Curry Flow 9″ sneakers Curry was wearing when he broke NBA legend Ray Allen's record on 14th December 2021.[28][29]
The NFTs, which are digital replicas of the sneakers Curry wore when he broke the all-time NBA record for three-point shots, will be the first wearable, cross-platform metaverse shoe.- Under Armour
The Genesis Curry Flow NFT
The Genesis Curry Flow NFT collection is the first wearable, cross-platform sneaker NFT, according to Under Armour. The virtual sneakers can be worn across three metaverses – Decentraland, The Sandbox, and Gala Games in various pixel styles.
In Gala Games' Town Star simulation game, players will be able to utilize the Genesis Curry Flow NFTs to get in-game rewards. In a press release, the Gala Games' CSO said:
We could not have picked a more historic moment for Gala Games to enter sports collectibles for the first time. We are thrilled to be the only platform for this drop that offers play-to-earn utility in-game that truly rewards players.- Gala Games Chief Strategy, Officer James Olden.
Drop Live
The NFT collection was sold out in the drop live that took place on 22nd December 2021.[30][31]
See something wrong?
Report to us.
Town Star
Did you find this article interesting?