Uniswap (DEX)
Uniswap is the governance token of Uniswap. On September 17, 2020, the UNI token was airdropped to over 250,000 addresses that had directly used the token-swap platform. Early adopters of the protocol who used the protocol at least once were able to claim 400 free UNI, valued at well over $1,000 USD at the time.[1][2][3]
Background
Governance
The Uniswap protocol is governed and upgraded by UNI token holders, using three distinct components; the UNI token, governance module, and Timelock. Together, these contracts allow the community to propose, vote, and implement changes to the Uniswap protocol.
Any addresses with more than 10M UNI delegated to it may propose governance actions, which contain finished, executable code. When a proposal is created, the community can cast their votes during a 3 day voting period. If a majority, and at least 4M votes are cast for the proposal, it is queued in the Timelock and may be executed in a minimum of 2 days.[4]
UNI Allocation
1 billion UNI were minted during genesis and will become readily available over four years. The tokens will be allocated as follows:
60% (600,000,000 UNI) - Uniswap community members.
21.266% (212,660,000 UNI) - team members and future employees with 4-year vesting.
18.044% (180,440,000 UNI) - investors with 4-year vesting.
0.69% (6,900,000 UNI) - advisors with 4-year vesting.[5]
Liquidity Mining
A liquidity mining program for the token went live on September 18, 2020, and ran until November 17, 2020. Throughout this period, the pools "ETH/USDT", "ETH/USDC", "ETH/DAI", and "ETH/WBTC" were given liquidity mining incentives liquidity mining. 5,000,000 UNI was allocated per pool in proportions equal to liquidity. This brought roughly 83,333 UNI per pool per day to Liquidity Providers (LPs), or 13.5 UNI per pool per block, in a 14s block time.[6]
Timelock
The Timelock contract can modify system parameters, logic, and contracts in a 'time-delayed, opt-out' upgrade pattern. Timelock has a hard-coded minimum delay of 2 days, which is the least amount of notice possible for a governance action. Each proposed action will be published at a minimum of 2 days in the future from the time of announcement. Major upgrades, such as changing the risk system, may have up to a 30-day delay. Timelock is controlled by the governance module; pending and completed governance actions can be monitored on the Timelock Dashboard.
Uniswap Grant Program
On December 3, 2020, Jesse Walden and Ken Ng proposed creating the Uniswap Grant Program. The purpose of the Uniswap Grant Program would be to provide resources that would help grow Uniswap's ecosystem. By rewarding developers with incentives, bounties, and infrastructure support, the funding and committee would aid in maintaining Uniswap and helping it grow.
The proposal includes a quarterly budget of $750,000, with the budget and caps to be assessed every six months.
The proposal also includes the creation of a committee of six members to dispense the grants, where 1 of them leads and the other 5 reviews. The proposed members are,
Program Lead: Ken Ng
Reviewer: Jesse Walden
Reviewer: Monet Supply
Reviewer: Robert Leshner
Reviewer: Kain Warwick
Reviewer: TBD. Potentially a member of the Uniswap team.
Price
On January 27, 2021, UNI broke $15 per token on Coinbase. It's up more than 92% in one week and up 1,300% since the token debuted in September 2020, according to CoinGecko data. As of January 28, UNI is valued at around $4.2 billion and has the highest market cap of any DeFi (decentralized finance) token on the market, according to research firm Messari.
Currently, the driving forces behind the rise in the price of UNI are an increase in daily volume transacted on the platform, the rise in the platform's Total Value Locked (TVL), and the roll-out of governance features as the Uniswap v3 launch approaches. A rising TVL indicates that users of the platform trust the platform enough to deposit their funds to earn rewards and it typically means that the liquidity pools are more competitive than other exchanges in the sector. The Uniswap platform recently established a new all-time high TVL of $3.16 billion on January 24. A second driver of UNI's surge is the rise in trading volume on the exchange. Data from Uniswap shows the exchange's daily volume is consistently above $400 million since the beginning of 2021 and the metric surged to a new high at $1.6 billion on January 28.[7]
See something wrong?
Report to us.
Uniswap (DEX)
Did you find this article interesting?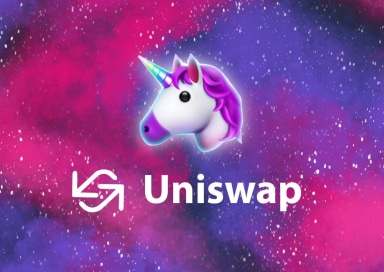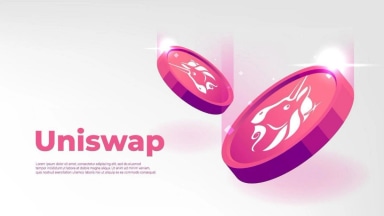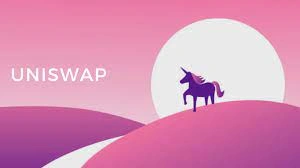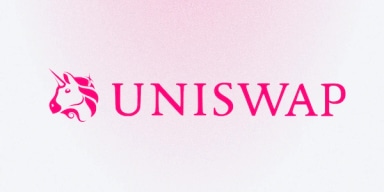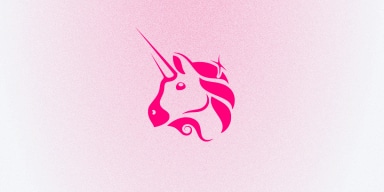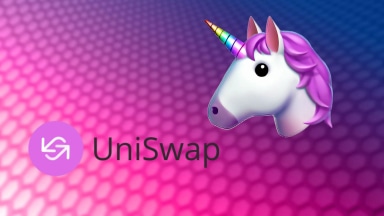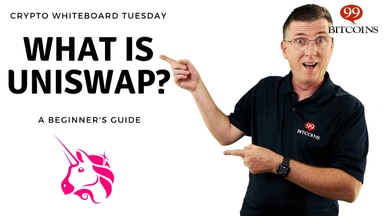 REFERENCES
[5]
CoinmarketCap
Aug 19, 2022