0xngmi
0xngmi is the founder of DefiLlama. They have also participated in other projects such as LlamaPay and LlamaLend.
Identity
In February 2022, 0xngmi put out a bounty on himself:
"If anyone DMs me with my real identity along with an explanation of how you found it I'll send you 1 ETH," he tweeted.
According to 0xngmi, 178 individuals accepted his offer and asserted that they had discovered his true identity. However, most of them made incorrect assumptions, with the closest guess being related to his time zone. On a separate note, someone else successfully doxed another team member of DefiLlama and received the ETH bounty as a result. [1]
"For me going anon meant a reset to 0. I had been building in crypto for some time, and when I went anon, that meant I had to start from zero, losing all the work I had put into my reputation, relationships, past work and studies," 0xngmi said. "People will trust you less, since the cost of doing something bad is lower for anons and we might be hiding something (eg: ex-convicts or ex-scammers)," he added.
Projects
DefiLlama
DefiLlama is a multi-chain TVL stats dashboard, where data connectors are contributed and maintained by a community. It tracks and presents TVL information from different chains and applications within the DeFi ecosystem. The platform aims to offer transparency and accurate information to users interested in monitoring and analyzing the DeFi market.
LlamaPay
LlamaPay is a multi-chain protocol designed to facilitate automated transactions that can be streamed on a second-by-second basis. Recipients of these funds have the flexibility to withdraw them at any desired time, eliminating the requirement for manual transaction processes. When utilized by employers to compensate their employees, LlamaPay enables employers to deposit funds and establish streams specifically for their employees. Once the stream is created, employees begin receiving payments instantaneously and can freely withdraw the funds whenever they choose. [2]
LlamaLend
LlamaLend is an NFT lending project. Users have the option to deposit their NFTs and receive a signed price attestation from a server. Subsequently, they can borrow up to one-third of the NFTs' floor value in ETH. The loan repayment period extends up to two weeks, but users have the flexibility to repay it at any time. Interest charges apply solely for the duration the loan is utilized. Additionally, the loan carries a fixed interest rate determined by pool utilization. [3]
"If a holder needs liquid money because a good opportunity has appeared, all they can do [now] is just sell their NFTs."
To discourage late repayments, 0xngmi suggests implementing an additional late fee that increases by 100% of the borrowed amount every 24 hours. Additionally, the protocol plans to utilize an oracle system that involves a single request to determine the borrowing price of NFTs, eliminating the need for subsequent requests. [3]
To achieve this, a server will track the minimum floor price of NFTs for a specific period (such as a week) and provide a signed message with that price upon request. Users can then submit the signed message on-chain to borrow ETH based on the indicated price. [3]
See something wrong?
Report to us.
0xngmi
Did you find this article interesting?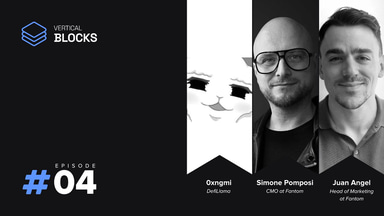 REFERENCES
[2]
LlamaPay Documentation
May 14, 2023