Aaron Warwick
Aaron Warwick is acknowledged for his role as the Co-Founder of Illuvium.io, contributing to the intersection of technology and entrepreneurship. His journey reveals a persistent interest in mathematics and logical problem-solving, transitioning from academic pursuits in Computer Engineering and Physics to his current position in the technology sector.[1][2][3]
Education
He pursued studied at the University of Wollongong, graduating with a focus on Computer Engineering and Physics in 2001. His academic journey during this period laid the foundation for his subsequent ventures in technology and entrepreneurship.[1][2]
Career
Aaron Warwick is serving as the Co-Founder of Illuvium.io since September 2020, contributing to various aspects of the organization's activities, such as Junior Development, Cardio Tennis, Fitness & Agility Training, Footwork Coaching, Tournament Travelling, and Mentoring.Before his role at Illuvium.io, Warwick operated as a self-employed entrepreneur, engaging in business ventures related to sports. His diverse experience includes managing multi-million dollar retail franchises, and he is also involved in owning and directing two major Australian sporting complexes during his spare time.In his earlier career, Warwick held the position of Franchisee at Harvey Norman from October 2006 to September 2010. His responsibilities during this period included advertising, stock management, business analysis, and staff development and coaching.[1][2]
See something wrong?
Report to us.
Aaron Warwick
Did you find this article interesting?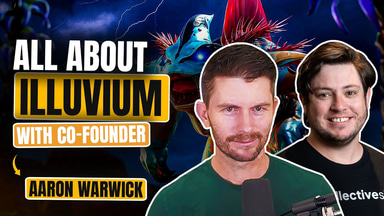 REFERENCES
[2]
illuvium aaron warwick
Nov 17, 2023