Aleph.im
Aleph.im (ALEPH) is a native token of the Aleph.im Network. It is currently hosted on three blockchains: Ethereum, Nuls and NEO.[2]
Aleph.im is a cross-chain network built for the DeFi (Decentralized Finance) ecosystem and is focused on Decentralized applications (DApps) as well as related infrastructures like storage, computing servers and security.[1]
Founder
Aleph.im was founded by French Software Developer, Jonathan Schemoul. He previously worked as a Community Manager at Nuls blockchain. He is an expert in Python Programming and is currently working as a Lead Developer for Aleph.im. He is responsible for developing the core software in Python using Inter Planetary File System (IPFS), AsyncIO and others.[2]
Overview
Aleph aims to build interoperable infrastructure for Decentralized applications (DApp). Current decentralized applications are generally unreliable and slow because they're tied to single blockchain architecture. These apps not only need to resolve these issues but also need to be able to interact with other projects.[2]
Most current blockchain-related technologies are unable to scale to the levels needed for large applications (Social networks, web apps, IoT providers, etc). Aleph.im is focused on developing a cross-chain network that provides security, computing servers and storage options for Decentralized Applications on any network.[1]
Technology
Aleph uses signed message technology to deal with problems in current Decentralized applications (DApp). By using aleph.im, transactions and messages signed on supported blockchains can be instantly accepted on the aleph.im network. These messages can be originated from anywhere, such as IoT devices, Dapps,, trusted data providers and more. Messages are then processed by the network along with any applications and processes running on the Aleph im network.[3]
This process enables a whole new dimension to the dapp ecosystem. It works as a second layer that can interconnect multiple blockchains, essentially creating a bridge between them. Currently aleph.im network supports Ethereum, Binance Chain, NULS and Neo blockchains.[3]
Aleph.im offers much cheaper, or even fee-less, interaction with DApps for users by offering the ability for bulk content writing onto the blockchain which enables fee-less commits. This is made possible by agents committing messages on the blockchain and spending the native chain asset but receiving the aleph.im network token.[2]
My Aleph
MyAleph is a distributed and encrypted storage DApp where users can create personal notes and upload files that can be encrypted for private use or shared for the public using IPFS. It is still in the beta phase.[2]
Aleph Blogs
Aleph Blogs is a blogging engine based on the Aleph[5] decentralized application network. The app is similar to Medium and allows users to write articles in an immutable and distributed way.[2]
Aleph Use-Cases
Aleph has the following core utilities at the center of is ecosystem:
Solana Indexing
DEX Order Book
Document Certification
KYC Metadata
NFT Metadata
Document Management System
Cloud Storage
Real-Time dApp.
Tokenomics
The aleph.im token (ALEPH) is the native token of the Aleph.im ecosystem and is used to reward activity on the network. It is used to pay for storage, computing and synchronization fees. It is currently hosted on Ethereum, Nuls and Neo network, but eventually will be hosted on the Aleph.im network itself with bridges towards underlying chains assets.[3]
| Network | Token Standard | Token Contract Address |
| --- | --- | --- |
| Ethereum | ERC20 Token | 0xC0134b5B924c2FCA106eFB33C45446c466FBe03e |
| Nuls | NRC 20 Token | NULSd6HgyZkiqLnBzTaeSQfx1TNg2cqbzq51h |
| NEO | NEP5 Token | 2efdb22c152896964665d0a8214dc7bd59232162 |
Aleph Token has a total supply of 499,999,943 ALEPH out of which 89% supply is locked. It registered an all-time high of $0.659266 USD on August 30, 2020, and all time low of $0.048842 USD on July 12, 2020. It is currently listed on many exchanges, including Uniswap, Balancer, Bilaxy, KuCoin, Hotbit, Bilaxy, 1inch.exchange, and ParaSwap[4].[3]
Aleph Nodes
Aleph allows users to run nodes to strengthen the network. Currently, ALEPH token holders can become either node agent or stakers.
Node Agents
Users need a Minimum of 200,000 ALEPH (ERC-20) tokens to set up a node and become a node agent.
Stakers
To earn interest by staking you need a Minimum of 10,000 ALEPH (ERC-20) to join.
When stakers reach a threshold amount of Total of 500,000 ALEPH (ERC-20), the node will join the consensus and start earning ALEPH rewards. At this point, a total of 700,000 ALEPH (ERC-20) are locked in the node. According to the team, 15,000 ALEPH tokens are going to be distributed daily among stakers and node owners.[3]
See something wrong?
Report to us.
Aleph.im
Did you find this article interesting?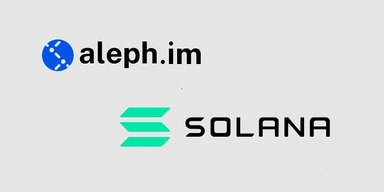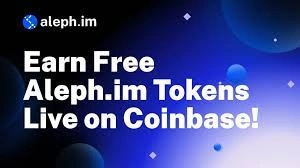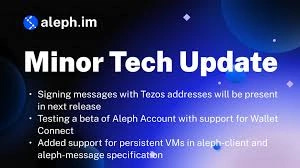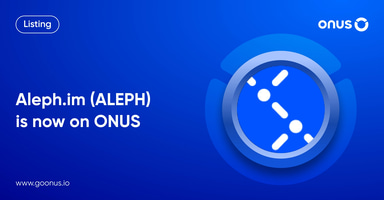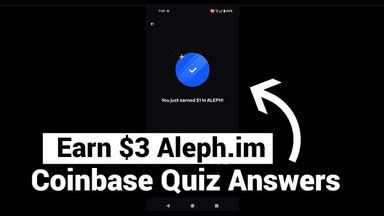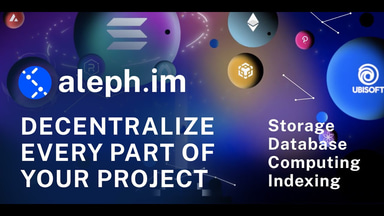 REFERENCES
[1]
Aleph.im Network official website
Jul 27, 2022
[2]
Aleph im project details
Jul 27, 2022
[3]
Aleph im Network Details
Jul 27, 2022
[4]
Market exchanges
Sep 13, 2022