Alexandre Dreyfus
Alexandre Dreyfus is a British entrepreneur based in Malta. He is the CEO of chiliZ, a fintech platform whose cryptocurrency aims to provide tokenization for sports.[1][2]

Career
Early in his career, Dreyfus founded Mediartis, Webcity - an interactive tourism guide platform, and WINAMAX, which went on to become one of the largest online poker sites in France. Dreyfus became the CEO and Owner of Chiligaming, an online gaming company.[3]
Dreyfus is the CEO and Owner of the Mediarex Sports & Entertainment Group which he launched in 2012. Some of the properties they acquired include Global Poker Index (GPI) in 2012 and the largest poker database in the world, TheHendonMob.com, in 2013.
Dreyfus is the CEO of chiliZ, a subsidiary of Mediarex Sports & Entertainment that aims to provide blockchain solutions with sports and esports. He raised $27 million for that venture.[4]
In January 2018, Dreyfus became the CEO of Socios.com, a tokenization platform for sports teams.[5]
Alexandre runs the Global Poker League (GPL), a sports property with 400 hours of broadcast distributed by Twitch.tv, USA Today, Sina.com.cn and a few other digital outlets. GPL is a single-league entity with 12 franchises (New York Rounders, Hong Kong Stars, Las Vegas Moneymakers, etc.), contracting 72 of the best poker players in the world ($350mm of winnings) in a 20-week season, with a live final at Wembley Arena in London.[6]
Dreyfus set a target of 50 sports team partners for the year 2020. At the end of the year, the company was able to sign 19 official partners to the Socio platform, including popular football teams FC Barcelona, Paris Saint-Germain and A.S. Roma, among others.
With COVID-19 restrictions preventing fan attendance at sports games, Dreyfus marketed fan tokenization as a way to drive virtual engagement in the sports industry, with many clubs launching fan tokens. The Chiliz founder also engineered a partnership with Binance Launchpool allowing partner clubs to introduce staking for their fan tokens.[9]
Dreyfus planned to start 2021 with a $100,000 airdrop of Tether for fan token holders and other members of the Chiliz community. He also said:
"Other fan tokens will be listed on the exchange, with features like staking and nonfungible tokens coming to the platform. Utilizing fan tokens to drive engagement will also be a major focus point amid the growing social crypto-asset market."[9]
Dreyfus stressed the potential of digital assets to power a new generation of sports membership programs as he discussed the "Engagement and Monetization of International Fans" during the 'Sports Tomorrow Congress', hosted by the Barça Innovation Hub at the Mobile World Congress 2023. He said,
"There is a big fan base keen to invest in their passion for their club, in the same way that they invest in fashion brands when they buy clothes or shoes or in a music band when they purchase a ticket for a concert. Clubs need to think about the value that they give these global fans in exchange for the time, the money and the interest they put into their clubs."[7]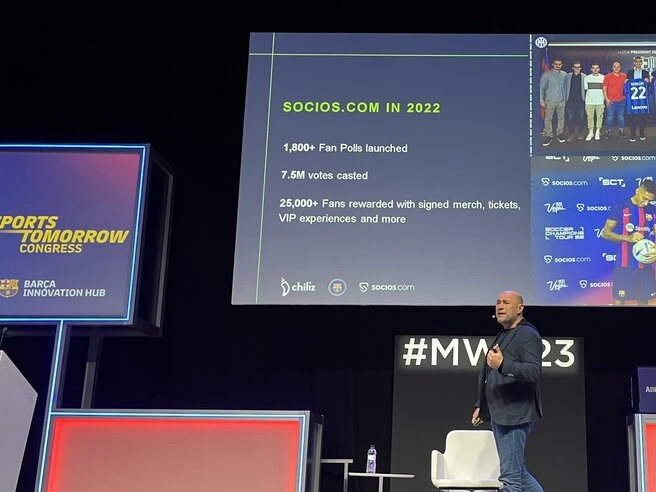 ChiliZ
ChiliZ is a subsidiary of Malta-based Mediarex Group, a global sports and entertainment organization, founded in 2006, and ChiliZ is a member of the Enterprise Ethereum Alliance (EEA). Together with China and Hong Kong-based Venture Capital shareholders, the team comprises 30+ creatives, developers, and gaming industry veterans from around the world, all well-versed in regulated gaming and technology. The chiliZ team has secured $66 million through private placement and is backed by some of the largest blockchain companies in the world, including Binance, OK Blockchain Capital, and FBG Capital.
With a vision to provide innovative solutions within sports and esports, chiliZ aims to organize, empower and connect fans to players and teams in today's most popular leagues and tournaments. Alexandre Dreyfus is the CEO & Owner of ChiliZ from Jul. 2012.[8]
With ChiliZ announcing the launch of an A.C. Milan fan token, Dreyfus said that:
"In 2021, the firm will work harder than ever on our mission to fully establish Fan Tokens as the ultimate fan engagement tool and as a powerful new revenue generator for the sports industry."[9]
See something wrong?
Report to us.
Alexandre Dreyfus
Did you find this article interesting?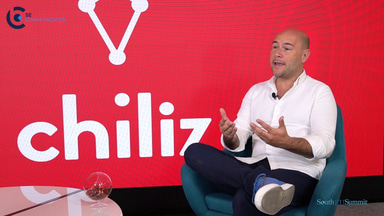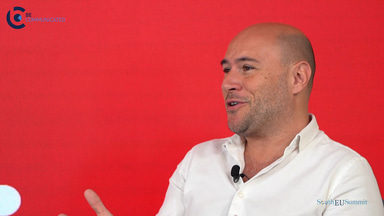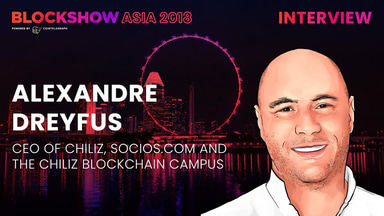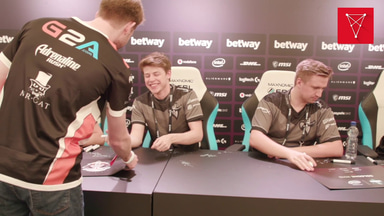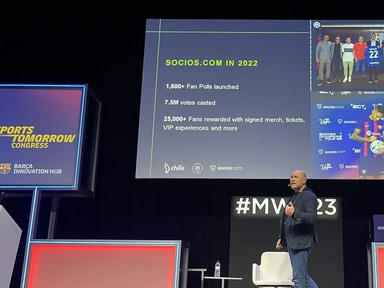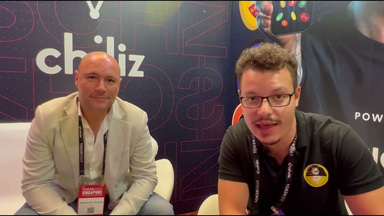 REFERENCES
[7]
Socios.com - Blockchain is shifting the paradign in fan-club relationship.
Jun 9, 2023
[8]
LinkedIn - Alexadre Dreyfus
Jul 1, 2023
[9]
Cointelegraph - Alexandre Dreyfus
Jul 1, 2023