BEANZ Official
BEANZ Official is a collection of 20,000 BEANZ NFTs. On March 31, 2022, during the Azuki Non-Fungible NFT LA party, the Beanz Official collection was airdropped to all Azuki holders. Each Azuki holder was airdropped two "Something Official" NFTs, later renamed BEANZ Official[1][2][3].
The BEANZ collection is an icon for the Azuki brand and a sidekick to the Azuki journey. The BEANZ can be paired with the original Azuki NFTs and displayed without changing the underlying asset.
The BEANZ collection had a floor price of 4.75 ETH after the airdrop on March 31, 2022, with 24.1k ETH in trading volume at the time of writing[4][5].
Overview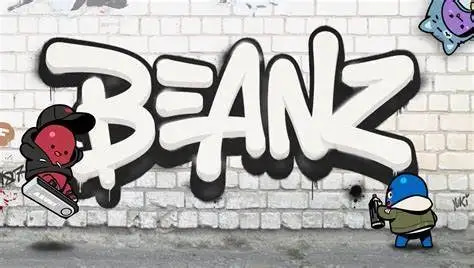 BEANZ Official
The BEANZ Official was created by the Azuki NFT project on the Ethereum blockchain which was airdropped to Azuki holders and will serve as a sidekick to the Azuki journey[6].
The BEANZ can be paired with original Azuki NFTs and will reveal random traits that are not tied to original Azuki NFTs. They will be revealed in two types, red beans named Toshi and a blue bean to be named by the community[7][8].
On April 20, 2022, 19 BEANZ Official NFTs were swept in one transaction worth over 100 ETH. The sweep occurred just days after the Azuki team made an official announcement revealing some of the plans for the sidekick NFT[9][10].
The BEANZ NFTs were revealed on May 5, 2022[11].
Features
The airdrop features two types of BEANZ - red and blue.
Toshi
Toshi is a red BEANZ. He is said to be rebellious and does not follow any rules. He makes his own way from the garden to the alley. He doesn't like to fight, but he will bite people that try to tell him where he can and can't skate[12].
Gus/Les
Then there's Gus, or Les, as it's nicknamed. The real name of the blue BEANZ is still a secret. According to a tweet announcement, the blue BEANZ will be named by the community. Blue BEANZ can't seem to stay out of trouble and they really love to piss Azukis off[13].
BEANZ holders have access to a private Discord channel where they can get merch, collectible drops, and many more.
BEANZ communicate with each other via noises. They also communicate with Azukis through gestures and at times, forms of graffiti. The Azuki team built these anthropomorphized BEANZ as a perfect canvas for future collaborations with artists, opening up endless possibilities and ensuring the community's bright future.
Notable Sales
Since its drop on March 31, 2022, the BEANZ Collection has generated a total sales volume of over $21.4 million. It was reported to be at the top of OpenSea's Top Trending NFTs listing[14].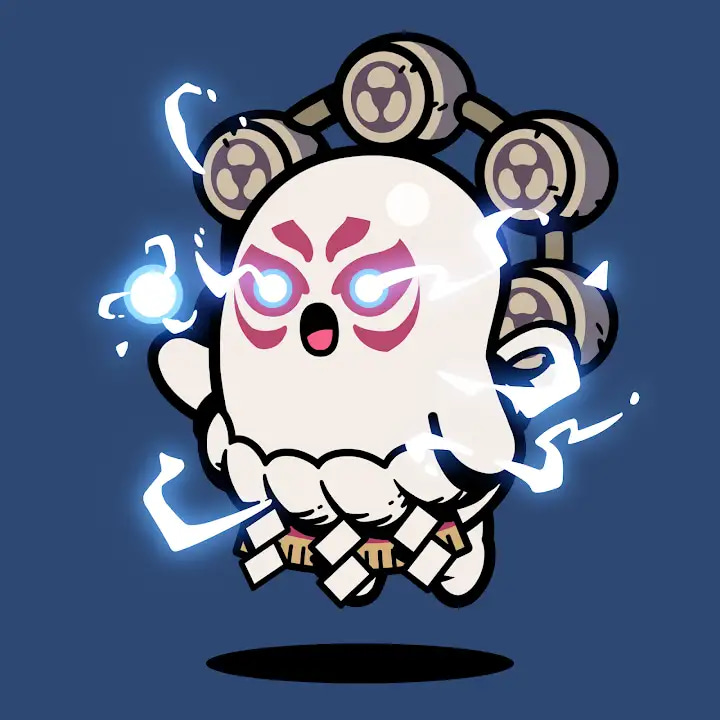 BEANZ NFT
On May 5, 2022, Bean #4096 sold for 90 ETH ($247,200 at the time of sale)[15][16].
On April 3. 2022, BEANZ #16636 sold for 8 ETH (or about $28,000 at the time of sale)[17][18].
On that same day, Beanz #16637 also sold for 8 ETH[19].
On April 2, 2022, Beanz #18468 sold for 7.42 ETH ($25,600 at the time of sale)[20].
On that same day, Beanz #19482 sold for 7.4 ETH[21].
On April 25, 2022, Beanz #15082 sold for 4.98 ETH ($4,196 at the time of sale)[22].
Team
| Name | Designation | Description | Contact |
| --- | --- | --- | --- |
| Zagabond | Human Bean | Reformed DeFi builder, ex-big tech, and a collector of sweat shorts. | [23] |
| Hoshiboy | Design | Did Y-Combinator twice. Watches anime dubbed. Ngmi. | [24] |
| 2PM.Flow | Engineer | Amateur rapper, ex-Google/Y-Combinator. Down 80% on Top Shot moments but up 100% on good vibes. | [25] |
| Location TBA | Engineer | Ex-Facebook software engineer. Now racing Zuck to the metaverse. | [26] |
| Steamboy | Artist | Former Overwatch Character Art director. Pushing jpegs since the late '90s. Never actually watched all of steamboy | [27] |
| Njoo | Artist | Artist on Street Fighter Comic. Way too cool for a bio. | [28] |
| Daph | Community | From esports to e-money, now on Discord banning dummies. | [29] |
| Demna | Product | Formerly a PM at Google, whatever that means. Strong opinions, loosely held. Hates hiking. | [30] |
Roadmap

Azuki Roadmap
Phase 0
- Vision and Mission
Creating a decentralized community where like-minded creatives can share and build in the metaverse.
Phase 1
-Community
An entity that stands for web3 and an open InternetPhase 2- MetaverseA fully-immersive world with gamification features
Phase 3
-Physical World
An opportunity to access streetwear, IRL events (meet-ups, music festivals, etc.), and exclusive collectibles, plus a record label (under exploration)
Phase 4
-Bridges Between
Incorporation of "meta-games" and micro-actions within the community to unlock new experiences
Phase 5
-Seedlings
Exploring collaborations and possible use of DAOs and $BEAN
Phase 6
-Connect Your Mind
Members can present and suggest ideas to the community
See something wrong?
Report to us.
BEANZ Official
Did you find this article interesting?