Azuki
Launched on January 12, 2022, Azuki is a PFP NFT collection of 10,000 anime inspired avatars that grant its holder access to The Garden, a space integrated by artists, builders, and web3 enthusiasts. Holders of Azuki are granted access to unique drops, experiences, and additional perks. [1]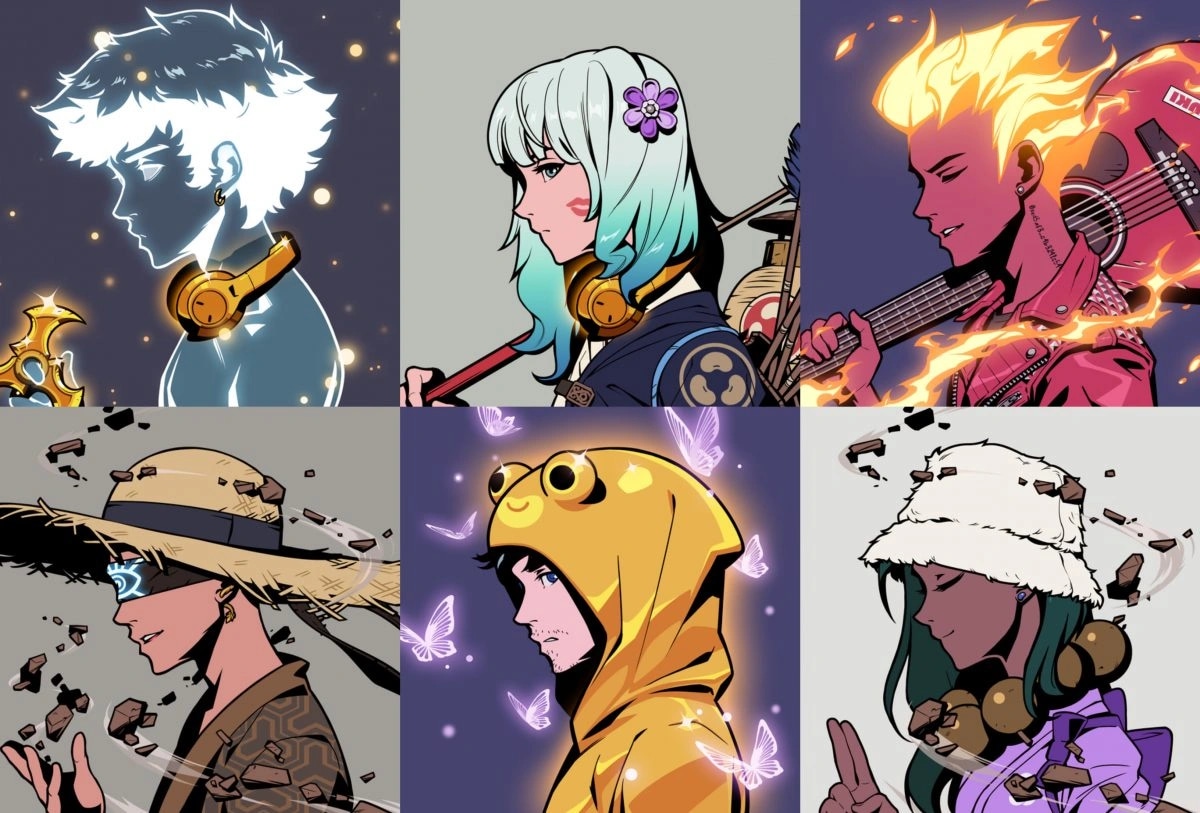 Azuki is a generative
NFT
project, where each NFT is created by randomly selecting traits. Its anime-inspired artwork has been described as a blend of the 3D action role-playing game
The World Ends with You
and the style of the iconic skateboarding magazine
Thrasher
.
[2]
History
The Azuki collection of 8,700 NFTs launched on January 12, 2022, in a Dutch auction and sold out in four minutes, generating 8,700 ETH in revenue valued at around $29 million at the time. Initially, Azuki was planned to be launched using a Dutch Auction, where the sale starts at a high price and gradually decreases over time until it reaches the final sale price. The initial mint price was 1 ETH, set to decline by 0.05 ETH every 20 minutes until the price reached 0.15 ETH, but Azuki mint price never dropped below 1 ETH since the collection sold out before it could reach its first price reduction. [2][3]
BEANZ Collection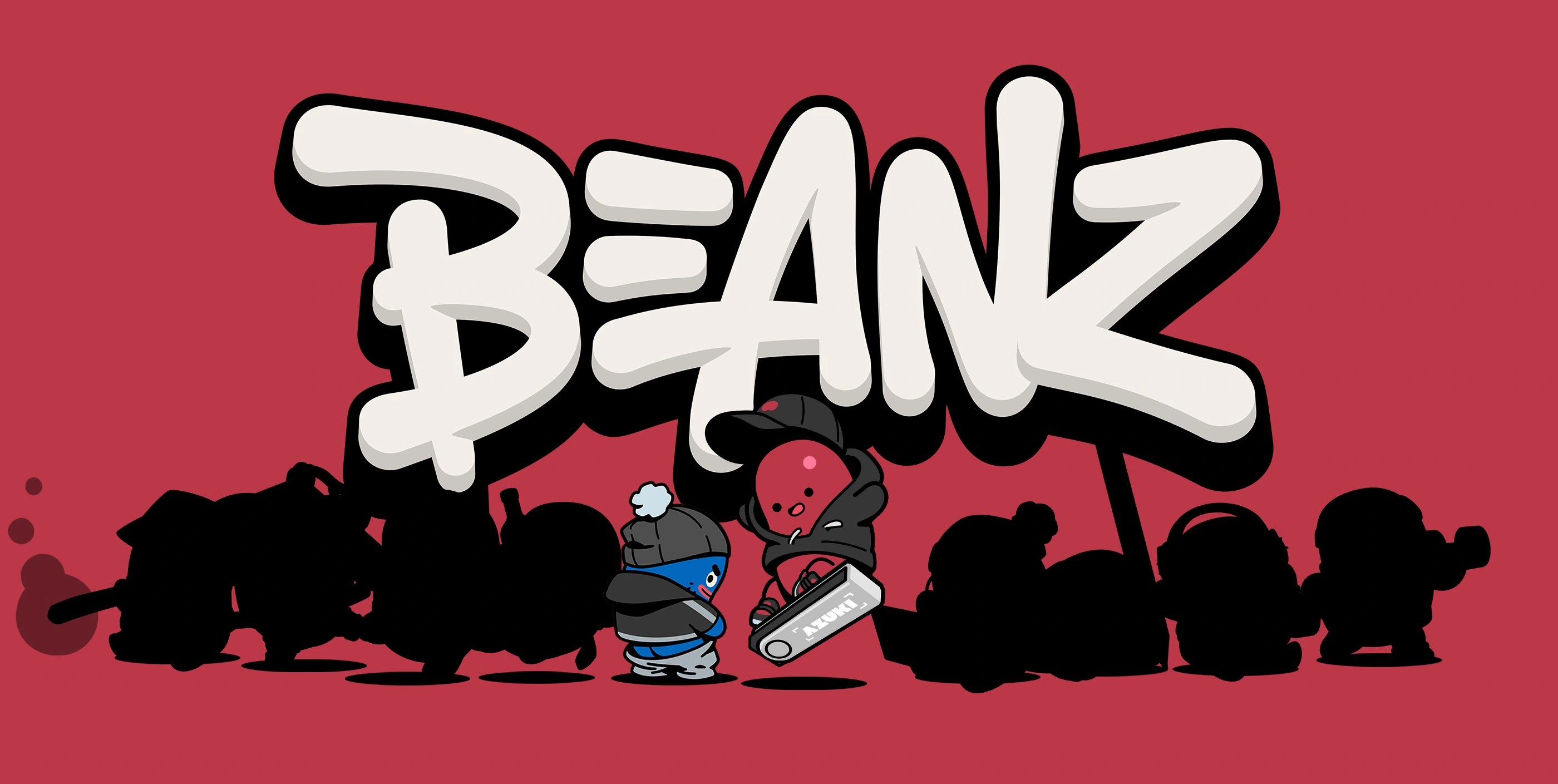 Azuki NFT holders were given mysterious boxes in the form of NFTs through an airdrop on April 1, 2022. Later, it was revealed in May that these boxes were part of the company's new collection called
BEANZ
.
[3]
[4]
"Introducing BEANZ: a small species that sprout from dirt in the garden. Being a sidekick is in their DNA, although some like to kick it alone. They're earnestly driven by the desire to help. However, certain BEANZ feel a calling to pave their own path." - Azuki Team
Azuki's Twitter Hack
Azuki's official Twitter account was hacked on January 27, 2023, where the hackers tweeted a scam link asking followers to "claim land" in The Garden. Although the mint was fake, the links directed unaware users to a "drainer" contract that tricked them into authorizing a transaction that swiped assets from their wallets. A total of $750,000 worth of USDC, 11 NFTs, and over 3.9 ETH were stolen. [12][13][14]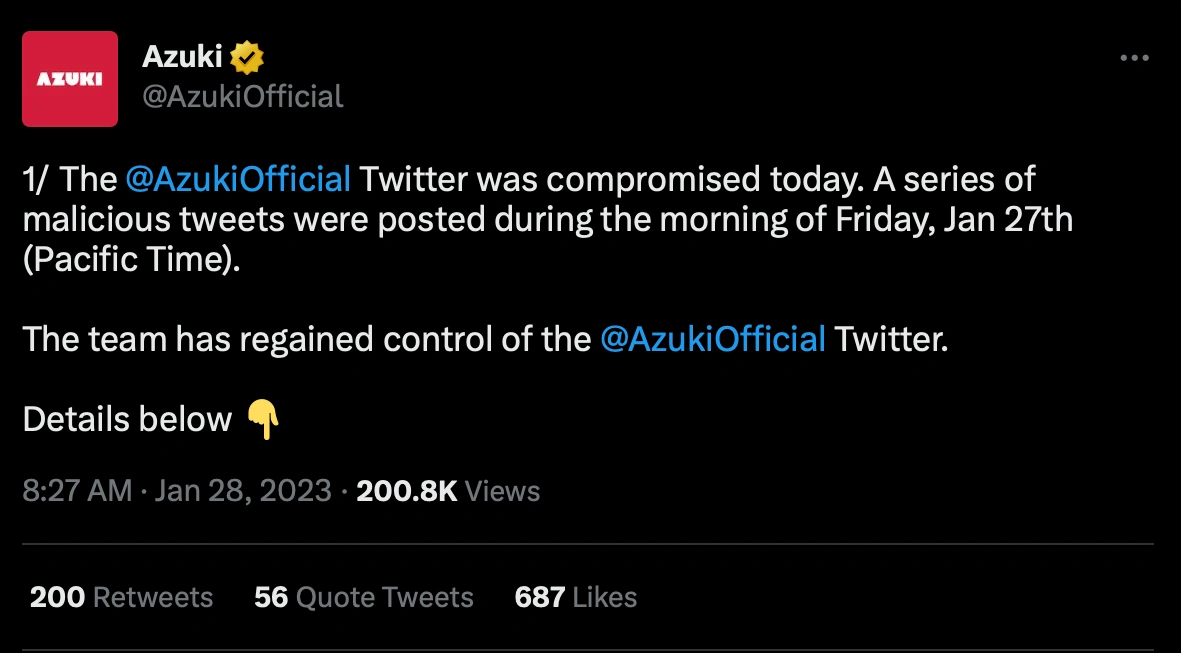 Overview
The Azuki NFT collection comprises of 10,000 avatars, each with unique appearances determined by 13 trait categories and 469 traits. Some traits are more scarce than others, making Azukis with those traits more valuable. The four types of Azukis are Human, Blue, Red, and Spirit, with Human being the most common and therefore generally costing less, while the rarer Spirit type commands higher prices, as there are only 97 of them, making up less than 1% of the total collection. These NFTs are minted on the Ethereum blockchain, and can be bought and sold using ETH on NFT marketplaces and stored in NFT wallets. [3]
Hilumia
On the one-year anniversary of its launch, Azuki announced the release of Hilumia, a metaverse city built by the Azuki community. The city includes different places like Slowpoke's Toy Haven, Ember Square, Golden Skate Park, and Garden Express, each with its own distinct atmosphere. [6][7]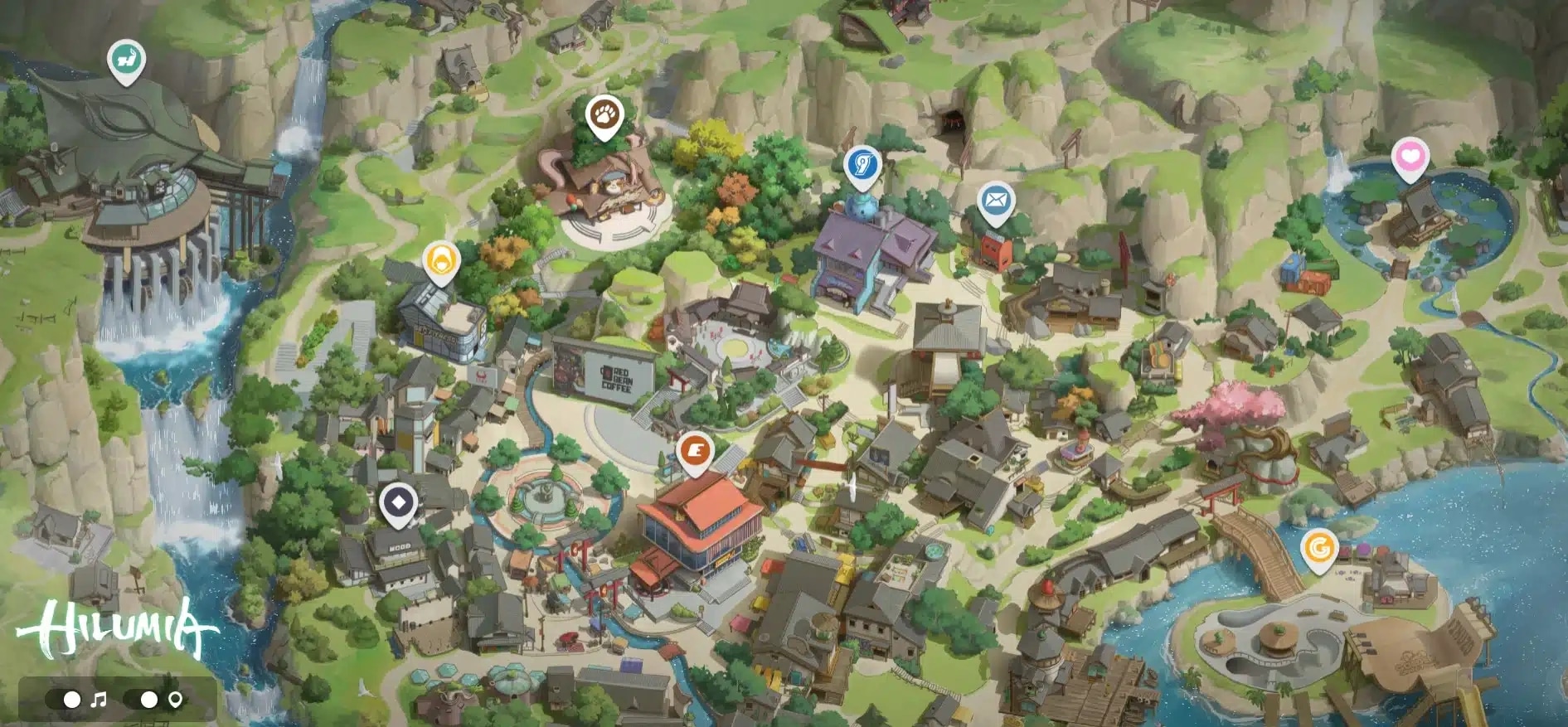 Physical Backed Token (PBT)
The team released physical backed tokens (PBT), which is a type of digital token that is linked to a physical item and built on the Ethereum blockchain. Azuki announced on its Twitter that these tokens would use the BEAN Chip, a physical cryptographic chip, for the initial implementation of the PBT. This combination of the PBT and the BEAN Chip will include a "scan to own" feature. [5]
"Scanning the chip with your phone allows for the PBT to be minted or digitally transferred to the owner's wallet. This allows the current owner of a physical item to also own the PBT, which verifiably authenticates the item and ties the item to a digital token in the wallet of their choosing." - Azuki Team
The PBT aims to provide decentralized authentication and a complete on-chain record of ownership for physical items, without a centralized server, thereby creating a trustless authentication system. [5]
Golden Skateboard Collection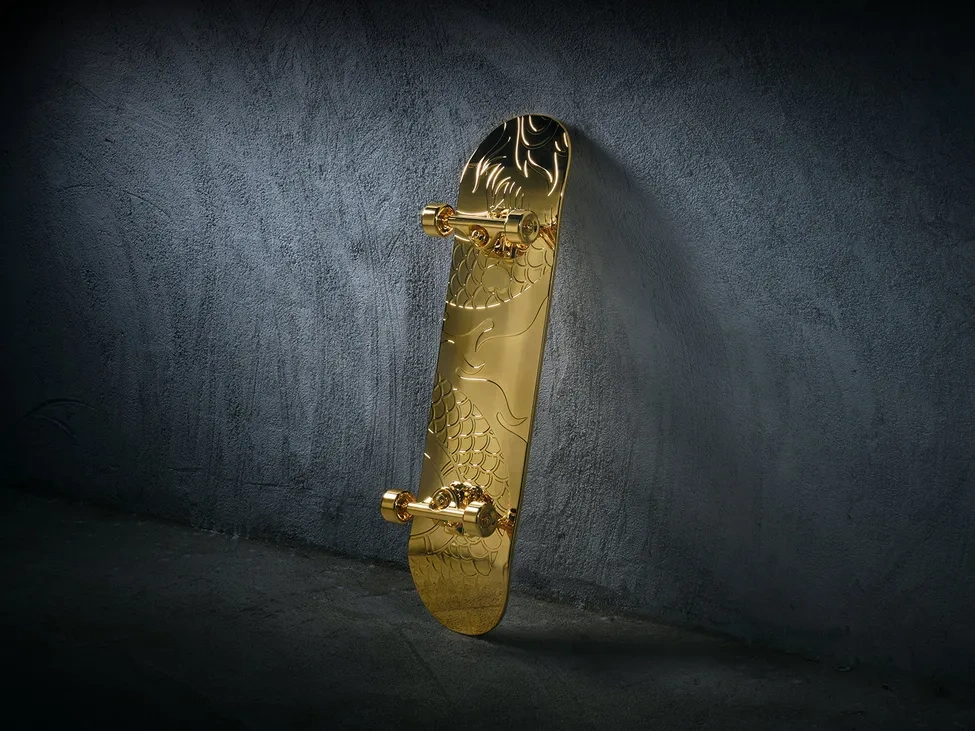 This collection consists of a series of nine golden skateboards with a 24k gold-plated deck, which were displayed at Hong Kong's K11 Musea Mall. These skateboards are linked to PBTs, which enables the verification of ownership of physical items on-chain through the users' cellphones. According to Chiru Labs, they use a "cryptographic BEAN chip" embedded in each skateboard that can be scanned by owners like an NFC chip to prove ownership.
[9]
[10]
"We like to plant at the intersection of digital and physical. With PBT, we want to create an open standard that people can create implementations and experiences on top of" Zagabond
The auction of the Golden Skateboards took place on October 21, 2022. After the auction, the NFTs for skateboard redemption were minted to the winners, who later were able to redeem and burn the NFTs to claim the physical skateboard. The highest bid for the skateboards was over $400,000, while the lowest was $260,000. In total, 145 bids took place throughout the auction. [11][15]
Team
The creation of Azuki is credited to Chiru Labs, a team of artists and developers based in Los Angeles who have expertise in the fields of cryptocurrency, technology, and gaming. The group, consisting of pseudonymous members 2pm.flow, location tba, HoshiBoy, and led by former big tech entrepreneur Zagabond, aims for Azuki to be more than just a PFP project and plans to expand the Azuki brand into various sectors. [8]
See something wrong?
Report to us.
Azuki
Did you find this article interesting?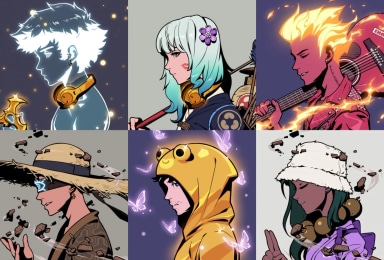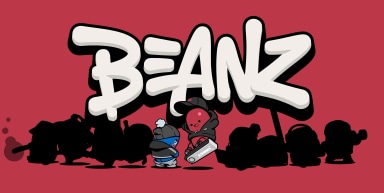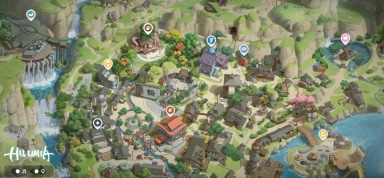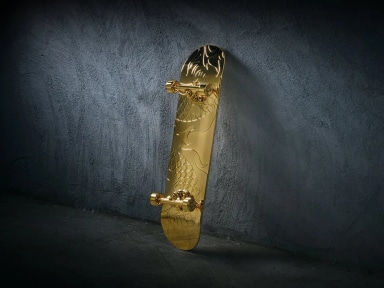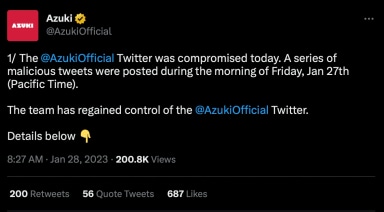 REFERENCES
[1]
Azuki's OpenSea
Jan 28, 2023
[2]
The Ultimate Guide to Azuki NFTs
Jan 28, 2023
[5]
Coin Telegraph
Jan 28, 2023
[9]
Highs Nobiety
Jan 30, 2023
[11]
Decrypt - Azuki Auction
Feb 14, 2023
[12]
Yahoo Finance
Feb 14, 2023
[13]
Decrypt - Azuki Twitter Account Hacked
Feb 14, 2023
[14]
Official Twitter
Feb 14, 2023
[15]
Azuki Updates
Feb 14, 2023