Blue Protocol
Blue Protocol (BLUE) is a series of smart contracts and backend systems that allow the network to function securely and conveniently. Blue Protocol allows for 2-factor authentication without a central party[1].
Vision
---
By making crypto easier and safer to work with, we aim to bring cryptocurrency and blockchain technology to the mainstream audience, enabling every person in the world to participate in the decentralized revolution.
Overview
---
Blue Protocol enables the developers to implement the two-factor authentication along with true identity management. Also, it has the security tools that help to bring this digital currency to the mainstream.
BLUE Funds are held in smart contracts for users, who maintain complete control over these meta-wallets. This is secured by the blockchain identification system, secure asset storage, smart contract analysis, blockchain analysis, address blacklisting and whitelist, and anti-phishing capabilities[2].
BLUE Wallet
---
The BLUE Wallet is a multi-platform application that allows for sending, receiving, and storing of Ethereum-based assets such as ERC-20 tokens and beyond[3].
BLUE Token
---
The utility of the BLUE token is very simple. By holding a variable amount of BLUE decided by the platform in real-time, any Ethereum wallet is given full free access to the Blue Protocol features.
This works for the BLUE wallet, any wallet using the BLUE SDK, exchanges using the BLUE SDK, and any supported dApps. This token can be bought and sold on secondary markets at any time, enabling users to use the BLUE services via the token, and effectively return it, they decide to stop using it, or to easily transfer it to any wallet that they own.
The token also features unique replay protection both in terms of spending and in threat analysis. The BLUE token system contains a cryptographic signature that is altered by a nonce, and the associated metadata, so threat definition changes can never be replayed or spammed in order to attack the token's security model[5].
See something wrong?
Report to us.
Blue Protocol
Did you find this article interesting?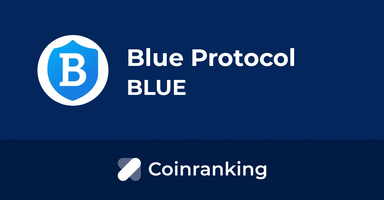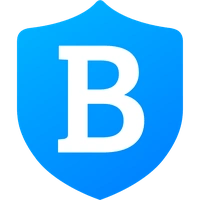 REFERENCES
[1]
Blue protocol Website
Aug 13, 2022
[2]
Blue Protocol on Coinmarketcap
Aug 13, 2022
[3]
Additional info on Blue Protocol
Aug 13, 2022
[4]
Documentation
Aug 13, 2022
[5]
Blue Protocol on Twitter
Aug 13, 2022
[6]
Blue Protocol | Cryptowisser
Aug 13, 2022