Breezecoin
Breezecoin (BRZE) Cryptocurrency operates on the Ethereum blockchain and has a total supply of 200 million BRZE[3]. Their goal is to combine real estate with the blockchain-based technology[1][2].
Overview
---
The world is dominated by Industry 4.0 and therefore by cyber-physical systems. Combining the traditional real estate assets with a digital currency[3].
The goal of Breezecoin is to combine blockchain-based cryptocurrency technology with real estate investments[4].
Features
---
BRZE was created in 2018 and is officially traded in crypto exchanges.
BRZE is created as a utility token and focused on the real estate and tourism sector. It will be the payment method in all Breeze de Mar projects. Beyond that further points of acceptance are already planned.
BRZE offers a staking program for its customers.
Breezecoin & Breeze de Mar are continuing their mission to provide the maximum value to their customers' investments.
History
---
Breezecoin has been created by Breeze de Mar in 2018, which is originally a construction and real estate company. The companies' roots go back 60 years. The company has over 20 completed real estate projects. Breeze de Mar is based in UK, US, Turkey and Germany[2].
The main construction activities are currently in the United States and in Turkey. Current projects are:
a) Orlando, Florida (US) : Condo Hotel Resort
b) Kumburgaz, Istanbul (Turkey): Condos and shopping
c) Las Vegas, Nevada (US): Hotel Project
d) Kartepe (Turkey): Vacation Resort, time share concept
BRZE will be a payment method in the Breeze de Mar hotel and resort projects. Furthermore, the vision is to create many more points of acceptance in the tourism sector and so to establish Breezecoin as the future tourism coin.
Their successful history goes back 60 years, and their motto has always been "your investment for your future".
Breezecoin and the Ethereum Platform
---
Breezecoin is on Ethereum blockchain that is based on the ERC-20 token which uses almost all the benefits of the Ethereum blockchain.
Therefore Breezecoin is a blockchain asset that has a value and can be sent and received similar to Bitcoin, Ethereum or any other cryptocurrency.
"Breezecoin uses almost all the benefits of the Ethereum blockchain" By tokenization, the company Breeze De Mar has created its own smart money (i.e. programmable money) on the blockchain which acts as a digital asset.
Due to Breezecoin being an Ethereum blockchain based token, it is stored in an Ethereum address. Breezecoin can be used or stored by anyone who has an Ethereum address.
Any ERC20 token supported Ethereum wallet application or wallet website can be used to store and use Breezecoin. The functions of the standard ERC20 token as transfer and approval can be used on Breezecoin. The source codes of the smart contracts, both for the token and Initial Coin Offering (ICO), can be found on the official GitHub page.
The smart contract for the token creation follows the standards of the ERC 20. It is designed to create 200 million tokens.
Breezecoin and Real Estate
---
Business Model
Their business model mainly consists of two parts. Firstly, Breezecoin holders can get guaranteed monthly staking on a blocked wallet, which can be used every month. Secondly, people will be able to use Breezecoin in Breeze de Mar Resorts.
The details can be found in the company's legal document/declaration on the interest rate payment and mortgage paper ownership. Breezecoin has the focus on becoming the digital currency of tourism sector.
The coin will be used to pay for touristic, travel and wellness services and products with advantageous prices. It will also be the payment and money transfer solution for tourism sector companies.
Team Members
---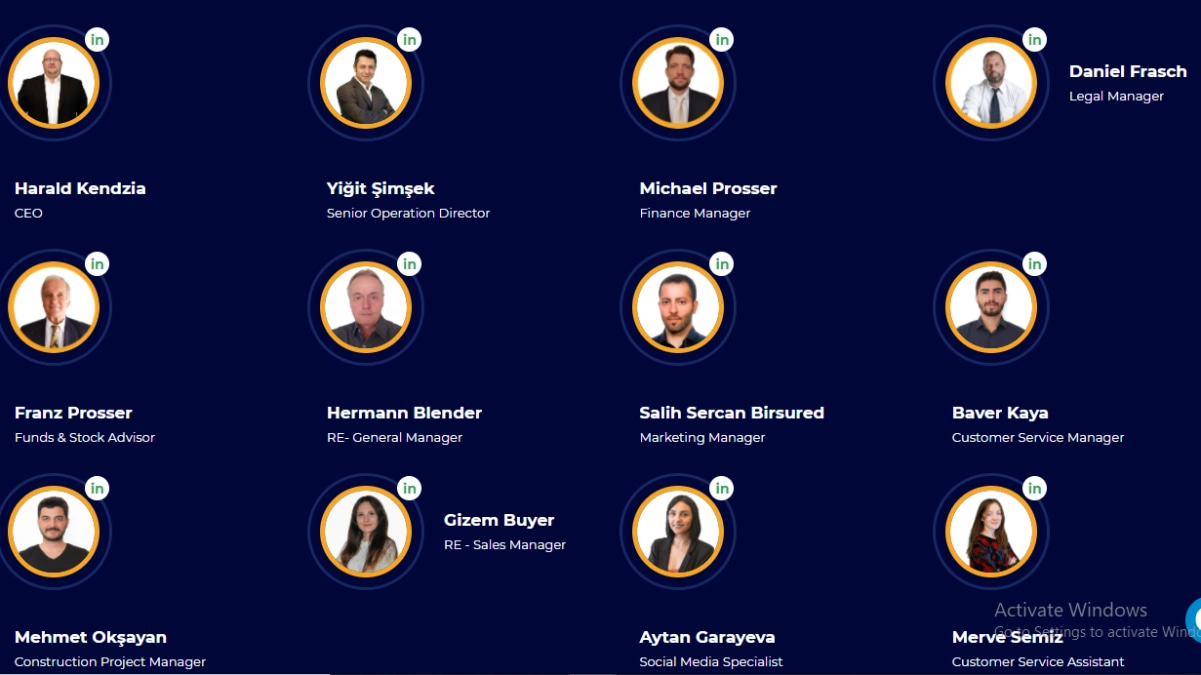 Team Members
See something wrong?
Report to us.
Breezecoin
Did you find this article interesting?