Brian Shroder
Brian Shroder is the former President and the CEO of Binance,US, a US-based cryptocurrency exchange. He departed the company in September 2023, with Binance.US General counsel Norman Reed taking over as interim CEO. Prior to joining Binance, Shroder was a strategist and business development executive at Ant Group, an affiliate company of Chinese internet giant Alibaba, and had also worked as an executive at Uber.[1]

Education
Brian Shroder studied for a Bachelor of Arts degree in Accountancy and Organizational Leadership at Miami University. He graduated summa cum laude with a double major in Accountancy and Management. During his time at Miami University, he also participated in a study abroad program at New College, University of Oxford, where he studied Development Economics. [2]
Following his undergraduate studies, Brian Shroder pursued a Master of Business Administration (MBA) degree from Harvard Business School. He completed additional courses at Harvard Kennedy School and MIT's Entrepreneurship Lab and was appointed to the Miami University Board of Trustees by the Governor of Ohio. [2]
Career
In 2005, Brian Shroder began his career as an Associate at PricewaterhouseCoopers (PwC). During his internship, he provided strategic insights and direction to financial service, healthcare, and public sector organizations. [3]
From 2006 to 2008, Brian Shroder worked as a Consultant at IBM where he used his knowledge of the Washington D.C. Metro Area to deliver strategic solutions for clients. [3]
In 2008, Brian Shroder assumed the role of Director of Finance, Data, and Analytics at Prematics. This venture-backed IT company specialized in e-prescribing and electronic medical record (EMR) applications. [3]
During a four-month internship, from May 2009 to August 2009, Brian Shroder served as the Head of Business Development at HCC Corp. This healthcare incubator supported the development of various product teams in pharmaceuticals, medical devices, and healthcare information technologies (HIT). [3]
From 2010 to 2012, Brian Shroder worked as a Consultant at Boston Consulting Group (BCG). He provided strategic insights and direction to clients in the financial service, healthcare, and public sectors. [3]
Continuing his journey at BCG, Brian Shroder took on the role of Project Leader from 2012 to 2014. He managed BCG and client teams in developing and executing growth strategies, including corporate development, international growth, operations, and marketing. During this time, he also launched BCG Digital Ventures, a digital innovation and product development firm. [3]
From 2014 to 2016, Brian Shroder held the position of Principal at BCG. He focused on intellectual thought leadership, team mentoring, and business development. [3]
From 2016 to 2018, Brian Shroder served as the Head of Strategy and Business Development for Asia Pacific at Uber. From 2018 to 2021, Brian Shroder held the position of Senior Director and Head of South East Asia at Ant Group. He played a role in growing Ant's e-wallet and financial service user base in the region. Brian also oversaw Ant's operations and supported the strategic direction of various joint ventures and investments. From 2020 to 2021, Brian Shroder took on the role of Head of Business Development, Global Partnerships at Ant Group. [3]
Since 2015, Brian Shroder has been an active angel investor and start-up advisor. He has provided guidance and support to various start-ups, including Oliver Space, Nix Biosensors, SFR3 Fund, and others. [3]
Binance.US
Since 2021, Brian Shroder has held the position of President and Chief Executive Officer at Binance.US. He originally joined Binance.US as their President and a board member but later, in October 2021, he became the CEO of the company. [3][4][5] Upon getting the CEO position, Shroder said:
"In under two years, Binance.US has established itself as a regulatory compliant, profitable enterprise that serves millions of customers across the country. Having previously worked for several hyper-growth companies, it is clear to me that Binance.US has all the right ingredients to become the largest and most successful cryptocurrency and digital asset exchange in the United States. I look forward to working with the team to further build a customer-centric organization that leads through our superior technology and our focus on providing innovative products and services. Furthermore, I look forward to sharing our exciting story with the broader investment community as we begin our journey towards IPO."[5]
At the time of Brian's appointment as the CEO, Changpeng Zhao (CZ), Chairman of the Board at Binance.US, commented:
"Brian Shroder is an accomplished business executive and entrepreneur who has led successful go-to-market strategies for several prestigious and global companies. His substantial experience in strategy, operations, and business and corporate development will be critical as Binance.US seeks to raise external funds to support its rapid growth. With its best-in-class technology, some of the industry's lowest fees, and a rapidly strengthening executive leadership team, Binance.US remains poised to compete and lead in the American digital assets landscape."[5]
In September 2023, Shroder departed Binance.US with General Counsel Norman Reed becoming the interim CEO of the company. The change followed a second round of layoffs following SEC actions against Binance.US where 100 jobs were lost. [6]
A Binance spokesperson spoke about how the SEC's aggressive actions against the industry are harming American jobs including their own layoffs.
"The actions we are taking today provide Binance.US with more than seven years of financial runway and enable us to continue to serve our customers while we operate as a crypto-only exchange. The SEC's aggressive attempts to cripple our industry and the resulting impacts on our business have real world consequences for American jobs and innovation, and this is an unfortunate example of that." [7]
See something wrong?
Report to us.
Brian Shroder
Did you find this article interesting?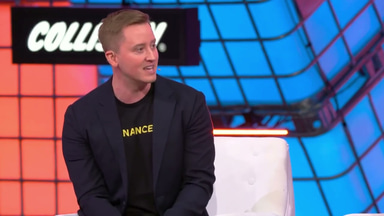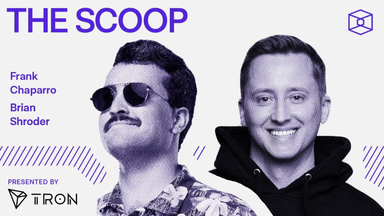 REFERENCES
[2]
Linkedin profile
Jun 12, 2023
[3]
Linkedin Career
Jun 12, 2023
[4]
Coindesk on Brian promotion
Jun 12, 2023
[5]
Businesswire on Brian promotion
Jun 12, 2023
[6]
Binance.US CEO departs as crypto company cuts a third of its workforce
Sep 16, 2023
[7]
Binance.US CEO exits amid second round of staff cuts post-SEC lawsuit
Sep 16, 2023