Digix Gold Token (DGX)
Digix Gold Token (DGX) is a token that is backed by physical gold and can be redeemed for gold bars. Each DGX token represents 1 gram of gold that has gone through Proof of Provenance (PoP) protocol such that it can be proven to exist. [1]

History
DigixGlobal, commonly called Digix is a smart asset company founded in Singapore in December 2014 and it uses blockchain technology to represent physical gold with tokens.
Digix has 2 cryptocurrencies, Digix Gold (DGX) and DigixDAO (DGD).
DigixDAO (DGD)
DigixDAO was a decentralized autonomous organization (DAO) specializing in tokenizing physical assets. The project provides the infrastructure to create tokens backed by physical assets on the blockchain. The DGD crowdsale in March 2016 was the first crowdsale and major DAO hosted on the Ethereum network. [1]
In January 2020, Digix announced the dissolution of DigixDAO, the burning of the remaining DGD in circulation, and the return of prorated amounts of ETH to token holders according to their DGD holdings. [2]
"On behalf of the wider Digix team, we would like to thank everyone who participated in DigixDAO thus far, from DGD token holders to industry partners. We are grateful for the support we have received from our community and for everyone who has been part of this journey."[2]
DGX
1 DGX represents 1 gram of physical Gold bullion stored in the vaults. DGX coins are created through a protocol called Proof of Asset (PoA). PoA is designed to ensure that sufficient gold has been acquired and stored against each DGX and that the certification is stored on the Ethereum blockchain. [3]
The main nodes that process the PoA are the vendor which provides the gold, the third-party auditor which is hired to check the quality and quantity of the stored gold, and the vault. DGXs are issued against PoA cards which evidence details of the stored gold, including but not limited to the timestamp of the card, the gold bar serial number, audit documentation, and the chain of custody digital signatures. [4][3]
Digix Cease Operations
In September 2022, Digix Holdings announced its withdrawal of the Payment Services Act licensing in Singapore. [5]
"We regret to inform you that we will not be taking any more new transactions and would be ceasing all business activities" - the team tweeted[5]
On March 21, 2023, Digix ceased operations and handed over Redemption facilities to its overseas partner; NexusGold FZC[7]. [6]
Team
Teo Hye, Chng – Chairman
Kai C. Chng – Founder & CEO
Anthony Eufemio – Founder & CTO[9]
Shaun Djie – Founder & COO[8]
See something wrong?
Report to us.
Digix Gold Token (DGX)
Did you find this article interesting?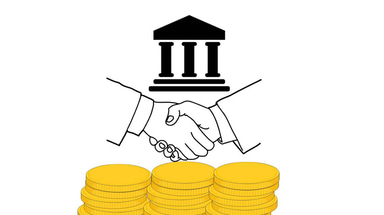 REFERENCES
[1]
coinmarketcap - dgx
Sep 6, 2023
[2]
medium - dgd dissolution
Sep 6, 2023
[4]
101blockchains - dgx token
Sep 6, 2023
[5]
withdrawal tweet
Sep 6, 2023
[6]
tweet - digix ceases operations
Sep 6, 2023
[8]
crunchbase - team
Sep 6, 2023
[9]
dgx with anthony
Sep 6, 2023