Dodgers MLB Crypto
Dodgers MLB Crypto is an officially licensed MLB NFT created by Lucid Sight, a blockchain-based gaming company in September 2018. [1][2]

Overview
Lucid Sight released MLB Crypto Baseball, a beta version of MLB Champions during the 2018 MLB baseball season. It is a digital collecting game in which fantasy players buy and sell collectibles that earn rewards based on the results of real-life baseball games. [3]
"[MLB Champions] is very similar to baseball cards. At the core it's still a collectibles game."  said CEO Randy Saaf
Physical MLB Crypto Dodger ETH cards were distributed during the Dodgers vs Padres game at Dodger Stadium on September 21st, 2018, and contain one of the following figures: Clayton Kershaw, Justin Turner, or Kenley Jansen. 40,000 were minted and given away to attendees of that game. [2][5]
"These were essentially crypto bobbleheads of our [Dodgers players]," said Saaf. "Basically these were cards with the crypto on it. We printed crypto on 40,000 paper wallets that have the private key on them. Your typical Dodgers fan didn't necessarily know what to do with these. But certain fans were like, these are going to be rare. We wanted to do a physical giveaway because the fans just kind of show up and you're just given your item as a give away. They're used to that, it's the easiest way to give people stuff."[3]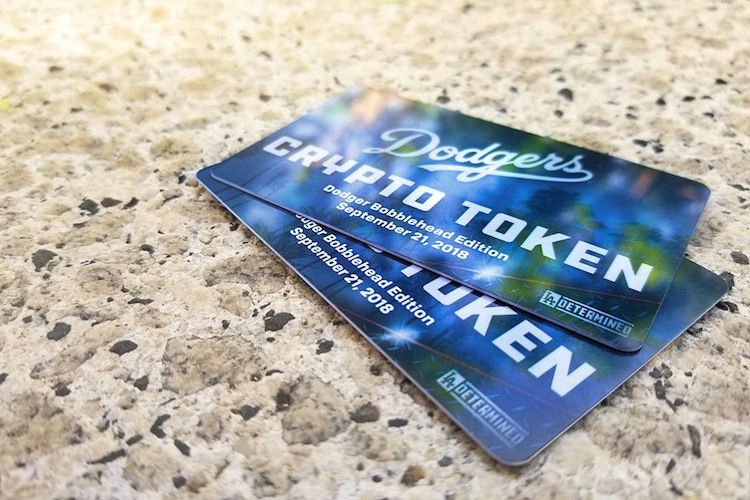 MLB Crypto utilizes graphics and poses featuring professional players. Fantasy players can click "mint" and generate an ERC-721
Ethereum
token representing a specific player. The ERC-721 token standard enables the creation of distinct digital tokens representing valuable collectibles.
[2]
[3]
[4]
See something wrong?
Report to us.
Dodgers MLB Crypto
Did you find this article interesting?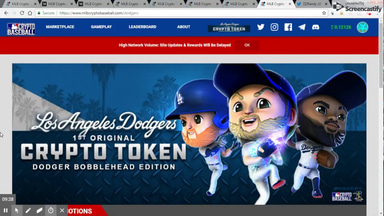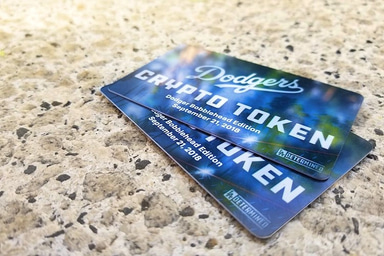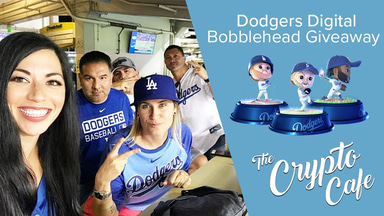 REFERENCES
[2]
opensea profile
Jun 26, 2023
[3]
forbes - MLB Crypto Bobbleheads Have Sold For Thousands Of Dollars
Jun 26, 2023
[4]
blockchaingamer - mlbc
Jun 26, 2023
[5]
medium - welcome to mlbc
Jun 26, 2023