Lucid Sight
Lucid Sight is a computer software company that specializes in blockchain-based gaming, augmented reality, and virtual reality. Lucid Sight is the organization behind the Dodgers MLB Crypto NFT, a digital collecting game in which fantasy players buy and sell collectibles that earn rewards based on the results of real-life baseball games. [1][2][3][4]

Overview
Lucid Sight was founded in 2015 in Los Angeles, California, and it has since then developed technologies that cater to the dynamic gaming industry. Lucid Sight demonstrates innovation and exploration across various platforms, including iOS, Android, VR, Console, and PC. They have created over two dozen games, apps, and experiences utilizing their multiplayer tech stack. [2][3]
Some notable titles developed by Lucid Sight include MLB Champions, CSC x Star Trek, and Justice League for PSVR. [2]
In May 2016, Lucid Sight announced that they had closed a $3.5 million Series A round of funding led by Rana Capital Partners, B.V., and Salem Partners.[10] In April 2019, Lucid Sight announced that it had raised $6 million in funding to expand its MLB Champions and Crypto Space Commander blockchain games to traditional game platforms. [14]
"This capital will allow us to bring games such as MLB Champions and CSC to the masses while maintaining the benefits of digital scarcity provided by blockchain technology. We have found that game players enjoy digital ownership in our games, but users want to be able to game where they traditionally game: mobile, PC, and console" - Randy Saaf, CEO of Lucid Sight, in a statement[14]
In February 2021 Lucid Sight acquired Colyseus, a 6-year-old open-source multiplayer engine built on JavaScript. Colyseus joins Lucid Sight's existing technology stack to create Colyseus Arena, a cloud solution for the democratization of multiplayer game development. [2][3]
Lucid Sight organization is managed by Randy Saaf[6] - the CEO, Octavio Herrera[7] - the COO, and Fazri Zubair[8] - CTO.
Dodgers MLB Crypto
The MLB Champions Crypto is an officially licensed MLB NFT created by Lucid Sight in September 2018. Lucid Sight released MLB Crypto Baseball, a beta version of MLB Champions during the 2018 MLB baseball season. MLB Crypto is a digital collecting game in which fantasy players buy and sell collectibles that earn rewards based on the results of real-life baseball games. [4][5]
40,000 virtual bobbleheads were airdropped during the Dodgers vs Padres game at Dodger Stadium on September 21st, 2018 allowing visitors into the stadium to obtain their own ERC721 bobblehead. [9]
"These were essentially crypto bobbleheads of our [Dodgers players]. Basically these were cards with the crypto on it. We printed crypto on 40,000 paper wallets that have the private key on them. Your typical Dodgers fan didn't necessarily know what to do with these. But certain fans were like, these are going to be rare. We wanted to do a physical giveaway because the fans just kind of show up and you're just given your item as a give away. They're used to that, it's the easiest way to give people stuff." - Randy Saaf, CEO Lucid Sight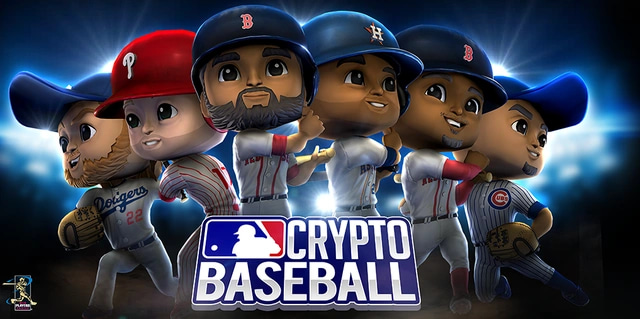 Lucid Sight x Colyseus Arena
In February 2021, Lucid Sight acquired the open-source multiplayer engine Colyseus[11] for an undisclosed price. Lucid Sight also announced the launching of a cloud-hosted service to further support Colyseus developers as well as taking over the Colyseus brand, GitHub, and all social and support channels. [12][13]
"Lucid Sight has been big fans of Colyseus for years and we use it in all of our multiplayer games. It is a great honor to take over the project and secure the future of open-source multiplayer game development" - Randy Saaf, Lucid Sight CEO[13]
See something wrong?
Report to us.
Lucid Sight
Did you find this article interesting?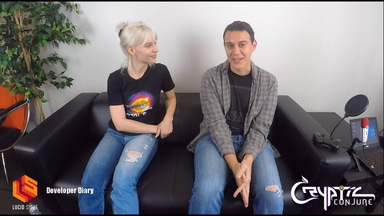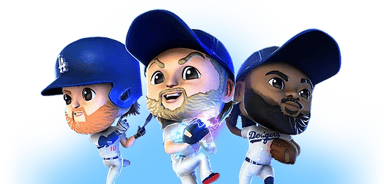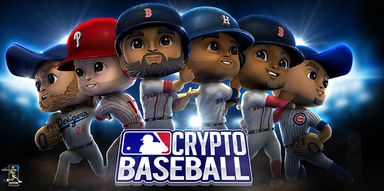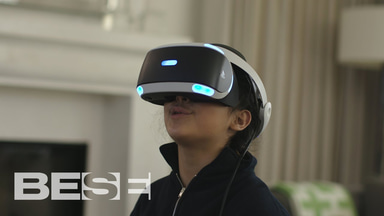 REFERENCES
[4]
opensea profile
Jun 27, 2023
[5]
mlb champions twitter
Jun 27, 2023
[7]
octavio herrera
Jun 27, 2023
[9]
bobbleheads airdropped at the dodgers stadium
Jun 27, 2023
[10]
techcrunch - series a funding
Jun 27, 2023
[12]
venturebeat - lucid sight x colyseus
Jun 27, 2023
[13]
aithority.com - lucid sight x colyseus
Jun 27, 2023
[14]
venturebeat.com - $6million raise
Jun 27, 2023