Dynex
Dynex (DNX) is a decentralized supercomputing platform that operates on a blockchain network. It leverages the combined computational power of all its miners to perform computing jobs. [1]

Overview
The Dynex mainnet launched on September 16th, 2022. Dynex is a next-generation platform for neuromorphic computing that utilizes a flexible blockchain protocol for efficiency and speed in executing calculations. The Dynex platform is built on an adaptable blockchain system that consists of collaborating miners. This decentralized neuromorphic supercomputing network is designed to surpass quantum computing limitations and can execute calculations with speed and efficiency. [2]
"We actually never intended to build a blockchain or to launch a coin. Our main research interest was to create the Dynex chip, a neuromorphic chip to solve the issue of Moore's law ending. We tried so many different approaches, looked everywhere to see what research in this area is out there currently. Slowly we narrowed down the most feasible approaches to neuromorphic computing" - Sumitomo, founder and lead architect of the Dynex project on the creation of Dynex[7]

"...when an article caught our attention, addressing the issue of energy used for crypto-mining, we realised that a lot of computing power is being wasted every single minute on just calculating hashes. Why not utilise this energy to do something meaningful? That's when we decided that we have to a decentralised approach. Together with a blockchain and a coin. Dynex was born…" [7]
Dynex announced a partnership with Etica, an open-source protocol for medical research, on November 1, 2023. The aim of the initiative is to expedite scientific advancements by providing the efficacy of quantum computing without its limitations. As part of the partnership agreement, Dynex pledged 100,000 DNX in Neuromorphic computing credits on the Dynex platform to support Etica's research community. [8]
Technology
Dynex employs its in-house Proof-of-Useful-Work (PoUW) mining algorithm, known as DynexSolve, to ensure that computational tasks performed within the network are genuinely useful and add value to it. The proprietary mining algorithm, DynexSolve, is designed to execute real-life computational tasks by implementing proof-of-useful work (PoUW) throughout the mining process. [3]
By turning any modern GPU into a simulated neuromorphic computing chip, DynexSolve can perform more efficiently than classical or quantum methodologies for a wide range of applications. The proof-of-work token mining industry is currently dominated by ASICs. However, there is a considerable amount of dormant GPU infrastructure available, which can be converted into high-performance next-generation Neuromorphic computing clusters. [2][3]
The Dynex Platform leverages neuromorphic dynamics to accelerate and enable new methods for solving discrete optimization, sampling, and machine learning problems. Dynex uses a process called neuromorphic annealing to search for solutions to a problem. Neuromorphic annealing is fundamentally different from classical computing. It harnesses the natural tendency of real-world physical systems to find low-energy states. If an optimization problem is analogous to a landscape of peaks and valleys, for instance, each coordinate represents a possible solution and its elevation represents its energy. The best solution is with the lowest energy corresponding to the lowest point in the deepest valley in the landscape. [4]
Miners are rewarded by the block reward, the transaction fees included in a block, the block fee paid by Dynex customers, and the solution reward which is distributed to the miner who finishes the computational task first. [4]
Dynex Neuromorphic Chip
Dynex also developed a proprietary circuit design known as the Dynex Neuromorphic Chip, which complements the Dynex ecosystem and turns any modern FPGA (field programmable gate array) based chip into a neuromorphic computing chip that can run orders of magnitude faster than classical or quantum methodologies for a wide range of applications. [5]
Such movements are essential for connecting the modern world with the futuristic world because, in addition to studying and understanding the compositions, benefits, and inefficiencies, the Dynex project is serving as a pioneer and guinea pig for this new field and development. [5]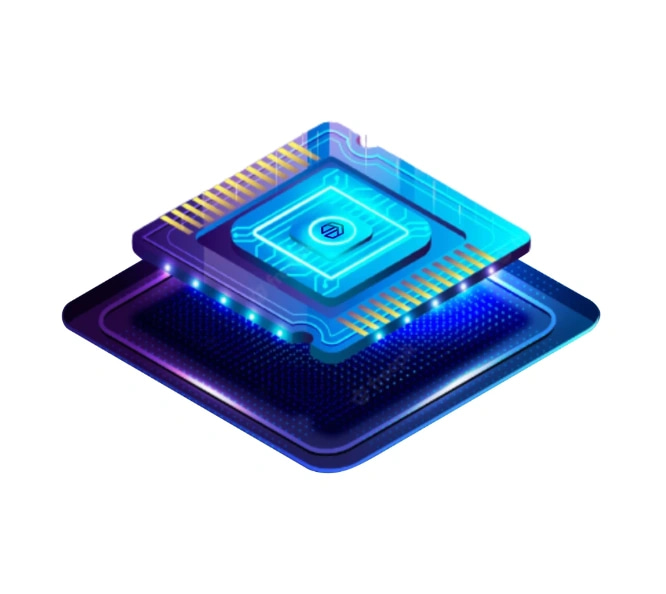 DNX
Dynex (DNX) has a total of 100,000,000 DNX utility coins with a deflationary emission schedule. Dynex is a public project, with 100% public allocation and no pre-mine or ICO. [5][6]
"The Dynex coin "DNX" is the utility coin used to get paid for computing power provided. Customers, who want to use the network to perform calculations, need to pay in DNX. Dynex wallets are being used to store, send and receive DNX. It also offers the functionality to transfer DNX between two users by simply scanning a QR-Code." - founder Sumitomo described[7]
See something wrong?
Report to us.
Dynex
Did you find this article interesting?