eCash (XEC)
eCash(XEC) is a cryptocurrency and blockchain network designed to provide peer-to-peer (P2P) payment and electronic cash functionality. It runs on the Bitcoin Cash ABC network, which was created in 2020 as a consequence of a Bitcoin Cash hard fork. The coin was originally known as Bitcoin Cash ABC (BCHA), but in July 2021, it was redenominated and renamed [1].

History
eCash is built by early Bitcoin developers who have been working to solve the problem of internet and financial privacy long before Satoshi's whitepaper. In November 2020, Amaury Sechet and Roger Ver ended their collaboration, leading to the creation of the Bitcoin Cash ABC Network by Sechet. Sechet aimed to fulfill the original vision of Satoshi Nakamoto. However, a disagreement within the Bitcoin Cash (BCH) team emerged due to Sechet's suggestion on implementing an "8% miner tax" on every purchase. This issue caused a division within the team, resulting in the split of Bitcoin Cash ABC (BCHA) from Bitcoin Cash (BCH)[7].
Bitcoin Cash ABC relaunched in July 2021 as eCash after a year. eCash introduced a new website, additional features, and a token called XEC. The conversion process from BCHA to XEC was carried out at a ratio of 1:1 million, every BCHA user received one million XEC. The redenomination also changed the decimal place from eight to one. Binance facilitated the technical requirements for the BCHA to XEC conversion. Currently, XEC is being traded on most exchanges, and the conversion process is ongoing, with some conversions already completed and others still in progress.
The eCash network has protocol upgrades twice a year on November 15th and May 15th. These upgrades are required for all node operators.[5]
Overview
eCash XEC is the native cryptocurrency of the eCash network, and Bitcoin ABC is a software business that interacts with and maintains the eCash network. eCash was developed after a hard fork of the Bitcoin Cash blockchain. It was initially referred to as Bitcoin Cash ABC with the symbol BCHA and later converted into eCash with a ticker symbol XEC.

The base units of eCash are called "bits" and replace the unwieldy decimal places of Bitcoin Cash ABC. Instead of sending 0.00001000 BTC, 10 bits of eCash is sent[8]. eCash integrates a proof-of-stake (PoS) consensus layer called "Avalanche," [2] which is not to be mistaken for the blockchain Avalanche (AVAX). Upon rebranding, eCash announced that it would convert all BCHA coins to XEC at a ratio of one to one million.
Blind signatures were the foundation of eCash. A blind signature is a form of digital signature in which the content of the communication is hidden before signing. No user will be able to link withdrawal and spend transactions in this way. "CyberBucks" was the name of the currency utilized in the system. eCash support CashFusion protocol which offers anonymity comparable to the top privacy coins while maintaining an auditable supply cap. It can be turned on or off at any time within Electrum ABC.[6][8]
Technology
Avalanche
Avalanche protocol is a consensus algorithm that is used to secure the eCash network. It is aBFT (Byzantine Fault Tolerant) consensus mechanism, which makes eCash a more secure platform for storing and transferring value. Although Avalanche protocol is still under development, it is highly scalable, able to process thousands of transactions per second. This makes it ideal for micropayments and other high-volume applications. [11]
Aliases
eCash aliases are a new feature that allows users to create human-readable names for their eCash addresses. This is similar to Ethereum Name Service (ENS) addresses. eCash aliases are registered on-chain, and an open-source reference indexer (Chronik) is being built out to support easy implementation of aliases for eCash wallets. Cashtab wallet will support registering and using aliases as soon as the protocol is live. Phase 1 of eCash aliases development is already complete and allows users to register aliases to their eCash addresses. Phase 2, which is still in development, will add a marketplace for trading aliases.[9]
Chronik Indexer
Chronik is a key-value store that keeps track of addresses, transactions, blocks, and their states. It is written in Rust and uses a rapid key-value store, which makes it very efficient. Chronik is 70% complete and already has integration into the node and essential components like resync handling and query management in place. It is also compatible with Avalanche Pre-Consensus. [10]
See something wrong?
Report to us.
eCash (XEC)
Did you find this article interesting?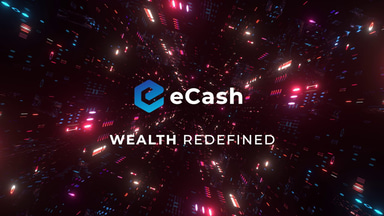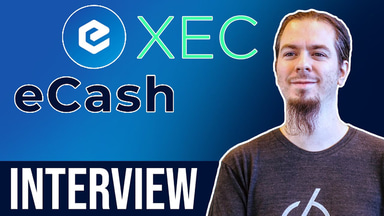 REFERENCES
[4]
Ticker Symbol
Jun 22, 2023
[10]
Chronik Indexer
Aug 6, 2023