Frederic Fernandez
Frederic Fernandez is the Co-founder & CMO at DEXTools, a platform and ecosystem that provides real-time charts, history, and all token information from blockchain for traders in decentralized markets. [1][2]

Education
Frederic Fernandez graduated from Universidade da Coruña in 2018 with a degree in Marine Engineering, Technology/Industrial Technician. From 2019 to 2021, he attended ILERNA FP where he learned about Web Development. [1]
Career
At the beginning of his career, Fernandez worked as a Logistics Operator at Vegalsa-Eroski from 2019 to 2020. He discovered crypto in November 2017 and for a long time, served as a Cryptocurrency Trader and Analyst. [1]
DEXTools
In June 2020, Frederic Fernandez co-founded DEXTools alongside Javier Palomino and he serves as the Chief Marketing Officer (CMO) of the organization. DEXTools (DEXT) is a comprehensive and interactive platform for analyzing and executing cryptocurrency asset trading in one place. The platform provides users with access to vast amounts of data and analytical tools necessary to understand any project. The DEXTools protocol aims to build a robust data infrastructure that can support an ecosystem capable of encompassing everything in the future of decentralized finance (DeFi) trading and analysis. [3]
 "DEXTools is a platform and web app for trading that gives you real-time info directly from the blockchain. We try so that our users can improve their trading abilities and develop more optimal trading strategies" - Fernandez explaining what DEXTools does
DEXT is the native token of the DEXTools ecosystem on both the Ethereum ERC-20 and the Binance Smart Chain (BSC) BEP-20 standards. The DEXT token can be used to access subscription levels and benefit from unlocking all of the features of the DEXT ecosystem. [2][4]
On marketing plans and strategies for the DEXTools platform, Fernandez responded:
"The best marketing for us is to give the best product. I think we are already well known and usually, we prefer to be in charge of oral marketing than hiring external marketing. We try to support initiatives like the Dextools Academy, doing strong partnerships with well-known projects and quality projects in crypto space to strengthen our position.

We also noticed that normal marketing doesn't work so much with us and so we try to engage the community and make the community participate in that marketing. The best marketing is driving our community to sharing our links promoting the project itself"[5]
See something wrong?
Report to us.
Frederic Fernandez
Did you find this article interesting?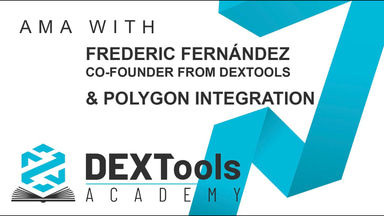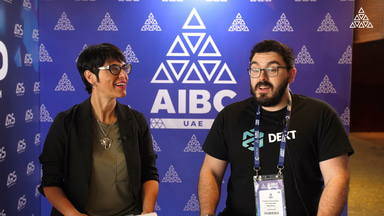 REFERENCES
[1]
Linkedin profile
Nov 9, 2023
[2]
dextools website
Nov 9, 2023
[3]
twitter profile
Nov 9, 2023
[4]
coinbase - dextools history
Nov 9, 2023
[5]
ama interview with fernandez
Nov 9, 2023