ICP
ICP token (Internet Computer, formerly known as "DFN") is a utility token that allows users to participate in and govern the Internet Computer blockchain network, a network that allows the creation of web-based services on a secure and decentralized protocol. [1][2][3][4]

Tokenomics
At the launch of the Internet Computer project on 10 May 2021, a total of 469,213,710 ICP tokens were minted. These tokens were distributed according to the project's initial allocation plan into 4 main cohorts: 500+ Financial contributors, 150+ Team contributors, 50+ Airdrop participants, and finally, the DFINITY Foundation. [5]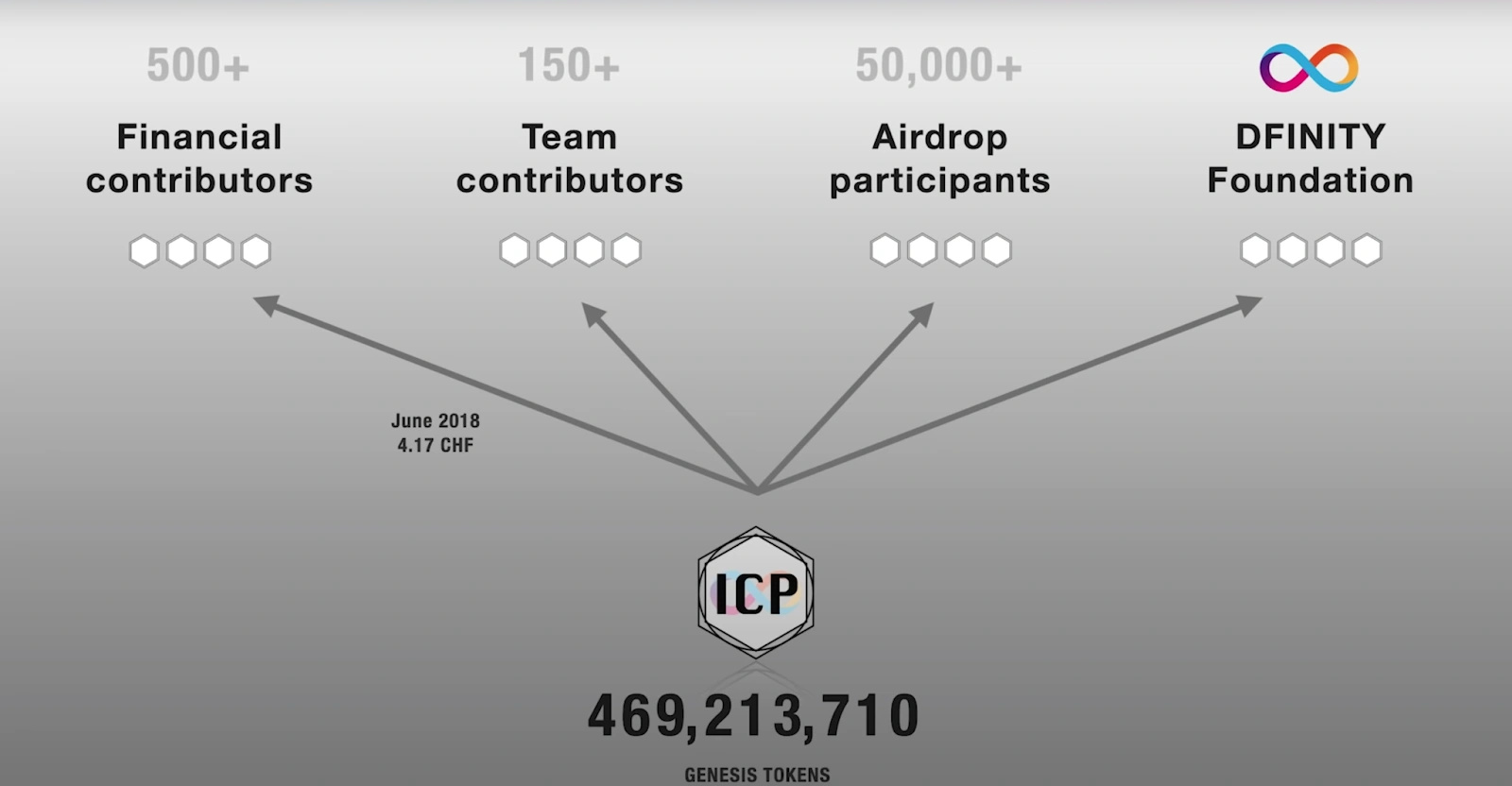 Utility
The ICP token has three main utilities. Two of them are inflationary, and one is deflationary. [3]
Network Management (Inflation)
ICP tokens are locked inside the NNS (Network Nervous System), the algorithmic protocol control system that runs the network. These tokens are used for creating neurons that play their role in voting on proposals. Each month, NNS checks the proportion of votes in which a neuron participates to pay out a proportional share of the reward. To maximize participation, and therefore reward, users can delegate votes to other trusted neurons. [5]
Conversion of neurons back to ICP is not instantaneous and requires a "dissolution" period. Users can set the duration of the dissolution. The longer the period, the more voting rights the neurons have, and the greater the reward for voting. [5]
Participation Reward (Inflation)
The network creates new ICP tokens to reward key players. In addition to voting rewards for those who participate in management, "computational rewards" are provided to those who manage the nodes on which the network is hosted. NNS generates new ICP tokens to reward the nodes managed by data centers and neurons. [5]
Creating Cycles for Computation (Deflation)
ICP is converted into Cycles as fuel for computation using containers. The Cycles/ICP exchange rate depends on external markets and follows the rule that burning 1 SDR (an asset created by the IMF containing US dollars, euros, yen, and pounds sterling) will always create 1 trillion Cycles.
Unlike Ethereum, users do not have to pay commissions. Developers precharge containers with Cycles for a certain number of computing units. [5]
Essentially, data centers and neuron owners exchange ICP tokens with container owners and managers. The container owners and managers convert ICPs into Cycles, and those Cycles fuel the containers to run. The process of burning ICP tokens to convert to Cycles to run computation is deflationary. [5]

See something wrong?
Report to us.
ICP
Did you find this article interesting?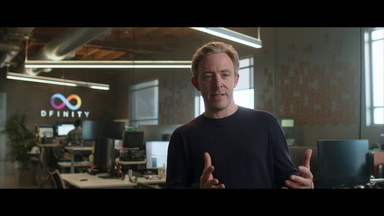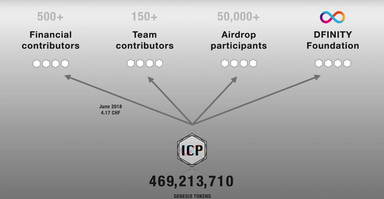 REFERENCES
[1]
twitter profile
May 10, 2023
[4]
coingecko - icp
May 10, 2023
[5]
coinhustle - icp tokenomics
May 10, 2023
[6]
currency.com - icp
May 10, 2023