Jason Fang
Jason Fang is a co-founder and managing partner of Sora Ventures, a venture capital firm focused on blockchain and digital asset investments. He is also an advisor and mentor at multiple companies and is the director on the board of directors of the Blockchain Institute Chicago. [1][2]
Career
Jason Fang began his career in the blockchain space as an Associate at Fenbushi Capital in Shanghai, China, where he oversaw all North American deals in the fund. He held this position from February 2016 to April 2017. [3]
Jason started investing in blockchain on a professional level in early 2016, and in 2017, started investing in cryptocurrencies during the hype of tokens and initial coin offerings (ICOs). Vitalik Buterin was a general partner at Fenbushi during Fang's time there, where he assisted in pushing the Ethereum Foundation to the Chinese community. [4]
I had the privilege to be working at Fenbushi at the same time to help Ethereum Foundation push within china, we actually ended up helping them organize Devcon 2

Following this, he became the Director of Marketing and Operations at Wanxiang Blockchain Labs in Shanghai from March 2016 to October 2016. In this role, he worked for a leading research institution focused on promoting, educating, and developing blockchain technology. [3]
From May 2017 to August 2017, Jason was the Head of Global Business Development at PlatON, a Shanghai-based infrastructure provider for distributed data exchange using distributed ledger technology and multi-party computation. [3]
In May 2017, he began working as a Mentor at Alchemist Accelerator, a venture-backed business incubator focused on accelerating startups whose revenue comes from enterprises. He continues to work there to this day, as a Mentor for the program based in the San Francisco Bay Area. [3]
Since June 2017 Jason has also been a Mentor at Startupbootcamp, a global network of industry-focused accelerators based in Chengdu, Sichuan, China. Startupbootcamp aims to take startups global by giving them direct access to an international network of relevant partners, investors, and mentors in their sector. [3]
He is also a Co-founder and Managing Partner of Sora Ventures. He has held this position since January 2018, leading the Asia-based venture capital firm dedicated to blockchain and digital currency investments. [3]

In October 2018, he became a Director on the Board of Directors for Blockchain Institute Chicago, a non-profit organization dedicated to promoting the adoption, development, and use of blockchain technology by providing free education to the public. He continues to hold this position to this day. [3]
Additionally, since January 2018, Jason has been an Advisor & Lead Investor for Mithril, a decentralized social media platform that rewards all content creators. Initiated by the founder of 17 app Jeffrey Huang and led by Sora Ventures, Jason has played a significant role in the success of the company. [3]
In August 2022, Jason began working as an Advisor for CryptoSlate, one of the leading crypto media companies for researchers and blockchain enthusiasts, featuring news, prices, a product database, and events. [3]
Furthermore, Jason is a member of the Young Leader's Circle at the Milken Institute, which he joined in March 2020. This membership includes intellectually curious, motivated, and philanthropic young professionals between the ages of 25 and 40 who support the Milken Institute and its mission. With 300 members in Los Angeles, New York, London, Singapore, and the MEA region, the Young Leaders Circle represents the best and the brightest from a wide variety of industries. YLC members are actively involved in the organization's programs and research, receive special invitations to private events, and have access to the annual Global Conference and select regional summits. [3]
See something wrong?
Report to us.
Jason Fang
Did you find this article interesting?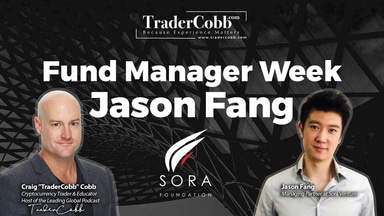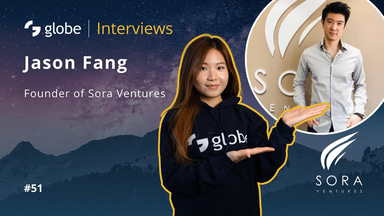 REFERENCES
[1]
Jason Fang Forbes profile
May 1, 2023
[2]
Everipedia on Jason Fang
May 1, 2023
[3]
Jason Linkedin
May 1, 2023
[4]
Trader Cobb interview
May 1, 2023