kapital_k
kapital_k is the chief editor of thecoreloop and the co-host of Flywheel DeFi. He is a researcher and angel investor, and has a vast background in the gaming and blockchain sector. [1]
Education
kapital_k attended Gabrielino High School, where he participated in the Speech & Debate Team and Interact Club. He then pursued his Bachelor of Arts in Business Economics at California State University, Fullerton, where he graduated with honors as a member of Zeta Phi Rho Incorporated and Delta Sigma Pi Fraternity. [2]
He continued his education at USC Marshall School of Business, earning a Master of Business Administration with a STEM/Tech. Commercialization Concentration, focusing on entrepreneurship and video games/interactive media. During this time, he also held leadership positions in the Marshall Interactive Gaming Association and the Entrepreneurship & Venture Management Association, where he organized 250+ speaker/panel series. [2]
In addition, kapital_k gained practical experience in the gaming industry through his involvement with USC GamePipe Lab's Advanced Game Projects. He served as the Publishing Manager on Corporate Clash (Mobile Game) and the Associate Producer on Serpent Showdown (Switch-exclusive), where he managed burndown charts and crafted publisher strategy and collateral. [2]
He also worked on a consulting project for NCSoft East, leading a team of six students for an MBA Capstone Project and collaborating with NCSoft to deliver five case studies and three solutions for their Transmedia Storytelling Initiative. He also took a course on Video Game Entrepreneurship with Professor Anthony Borquez, CEO of Grab Games, where he created an investor deck, financial models, and a prototype. [2]
Finally, kapital_k participated in the Venture Capital Investment Competition (VCIC), placing 3rd in the 2020 regionals in San Francisco. After completing his MBA, he attended UCLA Law Fellows in 2017. [2]
Career
Early Career
kapital_k began his early career as a Financial Advisor's Assistant at Conaway and Conaway, Inc. in Tustin, California from March 2015 to May 2016. During this time, he was responsible for comprehensive financial planning and portfolio allocations, as well as managing the operations and logistics of the planning department. He also assisted with CRM and day-to-day business operations. [3]
Following this, he worked as a Client Services Manager at Sterling Wealth Partners in Tustin, California from May 2016 to April 2017. He provided comprehensive financial planning and portfolio allocations services to over 85 clients, while also managing and servicing their accounts. Additionally, he handled CRM and day-to-day business operations. [3]
From May 2016 to May 2017, kapital_k also worked as an Entrepreneur in Residence at IOC Ventures in Irvine, California. His responsibilities included assisting portfolio companies, representing the firm at professional events, analyzing early-stage ventures' financials, and conducting industry market research. [3]
Blockchain and Gaming Industry
kapital_k has had an extensive career in the blockchain and gaming industries, with his earliest job in the sector being an Analyst Researcher for Science Blockchain from August 2017 to September 2018. 
He then worked as an Associate for Science Video Games & Esports from October 2018 to September 2020. During this time, he conducted due diligence for incoming investment deals and worked with the product team for three portfolio companies, launching two live-streaming apps, and an institutional-grade crypto derivative/OTC trading platform. He also designed monetization models, increasing subscription revenue of a portfolio company by 400% month-over-month through A/B testing subscription plans. [3][5]
kapital_k then served as the Publishing Manager & Associate Marketing Lead for USC Games from September 2019 to May 2021. As part of his duties, he crafted publisher strategy and marketing collateral, supported the design team with core loop and monetization mechanics, and managed burndown charts as Associate Producer for a Switch-exclusive game called Serpent Showdown in 2019. In 2020, he was also involved in the development of Corporate Clash, an auto-battler mobile game where players battle for ultimate business dominance. [3]
In May 2020, kapital_k took on two roles, Lead Esports/Twitch Streamer Talent Acquisition & Brand Partnerships for KOBRA Talent and Head of Dev. Relations & User Acquisition for Wonderpop Games, a Roblox game publisher and development studio. At KOBRA Talent, he launched a Twitch streamer incubator and built a network of 45+ streamers and 7+ brands within six weeks, resulting in 7500+ Avg. Concurrent Viewers and 24MM+ Total Views. At Wonderpop Games, he managed third-party developer relations, sourcing 20+ developers, acted as the associate PM on first-party developer game, and led user acquisitions through programmatic Roblox-native ads and Roblox Youtube Influencers. [3]
thecoreloop
Currently, Kiet works as an Associate for Science Digital Asset Opportunity Fund I since February 2022 and is also the Editor in Chief for thecoreloop, a daily content and news aggregator for web2 and web3 gaming news. He aims to put his expertise in both blockchain technology and gaming to use, finding the intersection between the two his passion at the moment. [3][4]
"Web3 gaming is a thing, and I get to mix crypto and gaming together so it was a perfect blend"
Flywheel DeFi
kapital_k is also the co-host of Flywheel DeFi, a crypto content curating platform that is centered around Frax Finance. He co-hosts podcasts and is one of the main speakers on the platform's videos, alongside DeFi Dave. kapital_k also carries out research for the team in order to provide the community with alpha on Frax. [6]

See something wrong?
Report to us.
kapital_k
Did you find this article interesting?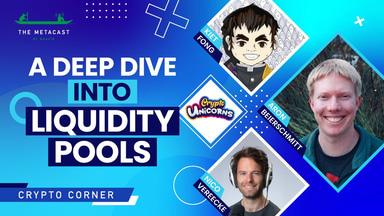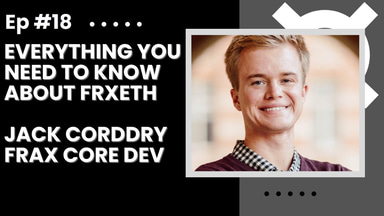 REFERENCES
[1]
kapital_k twitter
Mar 2, 2023
[2]
kapital_k LinkedIn Education
Mar 2, 2023
[3]
kapital_k LinkedIn Experience
Mar 2, 2023
[4]
Interview by Naavik Gaming Podcast
Mar 2, 2023
[5]
LinkedIn About
Mar 2, 2023
[6]
Flywheel DeFi about
Mar 2, 2023