Flywheel DeFi
Flywheel DeFi is a platform that provides information on the crypto space, creating high-quality DeFi content with Frax Finance as their focus. The platform curates short clips as well as articles, and hosts podcasts, inviting special guests from different fields of expertise. [1]
Overview
The Flywheel DeFi was created in June 2022, with DeFi Dave, kapital_k and Sam McCulloch as the leading team. DeFi Dave and kapital_k are co-hosts of FlyWheel DeFi's podcasts and are the main speakers on their youtube channel and Sam McCulloch carries out the lead producer role. [2]
The Flywheel DeFi podcast is an authoritative source of information and insights about the Frax ecosystem, serving as a marketing department that provides valuable content to its target audience. The podcast sees itself as the "Bankless of Frax," taking the lead in driving the narrative for Frax and Foundational Deep DeFi forward. Its primary goal is to promote Frax to the wider DeFi community and showcase its potential to reach Ethereum-level size. [3]
Flywheel recognizes that the Frax ecosystem extends far beyond the core team, with numerous contributors and commentators advancing the protocol into the future. The podcast serves as a platform to organize and highlight these contributors, carrying the Fraximalist torch up high for those who seek it. By engaging the wider DeFi community, the Flywheel DeFi podcast is committed to promoting the potential of Frax and its ecosystem. [4]
Content
Flywheel
Flywheel is the platform's main podcast, where they release weekly videos covering various topics in the DeFi space, still aiming to have the conversations centered around Frax Finance. They have released over 40 episodes that all last over an hour and had some of the core team members behind Frax Finance such as, Sam Kazemian, Robert Sams, Jack Corddry as well as prominent figures in the web3 space including, the founder of ZigZag, Taureau; and members of the leadership council of OlympusDAO, Indigo and Jala. [3][5]

Frax Check
Frax Check is also a weekly series that aims to provide a breakdown of Frax Finance's performance and updates of the week. [3][6]

This Week in Frax
This Week in Frax is weekly content that looks over recent news as well as an overview of the discussions that took place during governance proposals and in the whole Frax ecosystem. [3][7]

Money Moves
Money Moves is a series that covers the topic of money and provides a deep dive into the value of Frax by inviting experts in the field of economics and finances. [3][8]

Fraximalist Meetups
Flywheel DeFi also sets up meetups with members of the Frax Finance community in real life, giving speeches and giving away merch. The first meet up was in April 2022 during the Devconnect in Amsterdam and have had up to 420 fraximalists attending the 2nd meetup in Paris during the EthCC in July 2022. [9][10]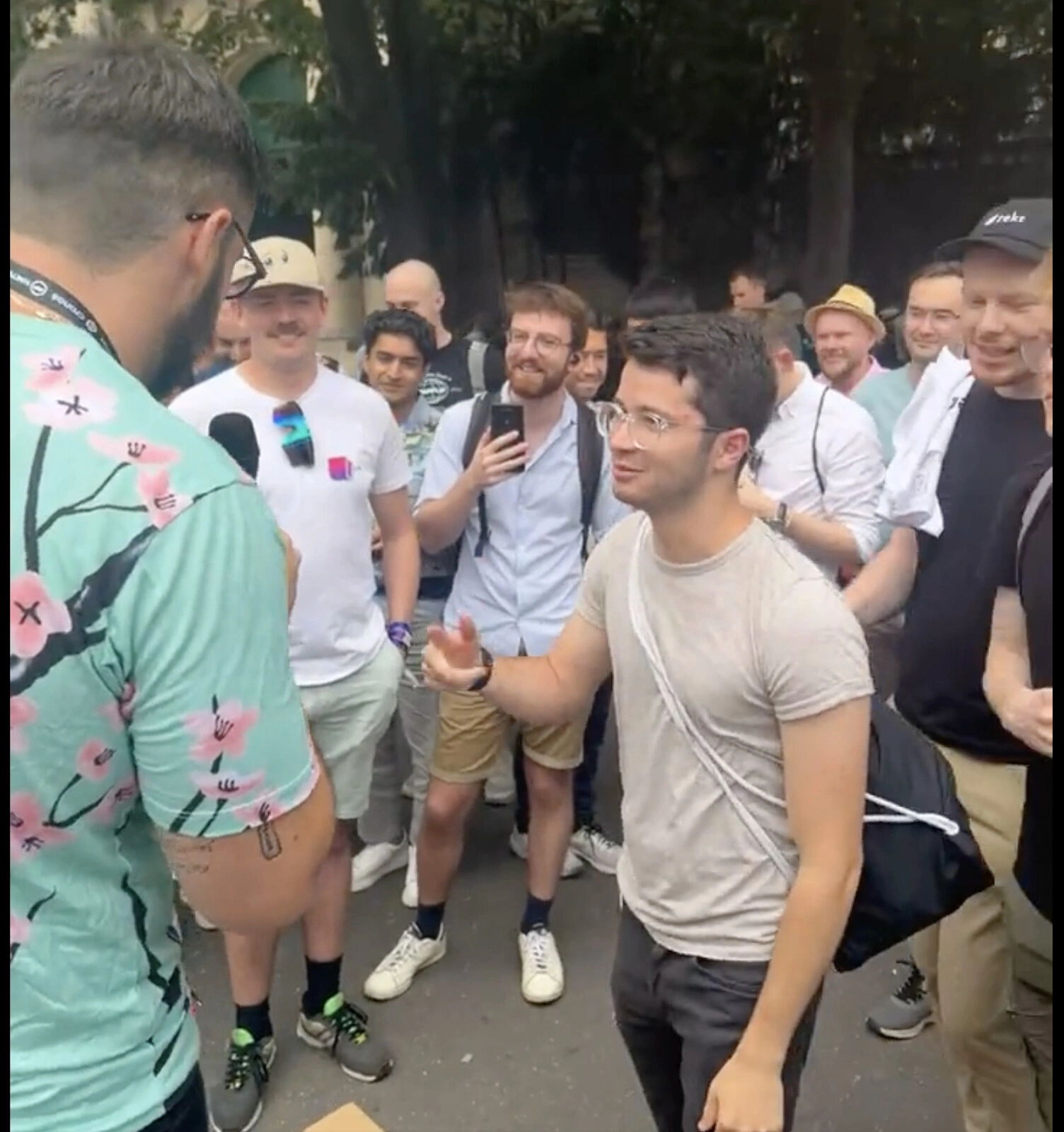 Grants
Flywheel DeFi's first grant proposal was made on August 6th 2022. Flywheel requested for $60,000, split equally between FXS and FRAX and proposed that the grant will fund Flywheel's content creation and meetups for a period of six months. They also promised that with the grant, Flywheel will continue to produce content covering the Frax ecosystem, including its flagship podcast Flywheel, which features discussions about the latest developments in Frax, DeFi, stablecoins, and more. Other content, including Fraxcast and StableClaire Explains, were also to be produced. In addition, the grant would fund advertisements for Frax's DeFi primitives, such as Fraxswap, Fraxlend, FPI, and FrxETH. This proposal was approved on August 11th, 2022, with 97.67% voting in favor of Flywheel DeFi. [11][12]
On January 20th 2023, Flywheel DeFi requested a grant of $214.2k in FRAX and FXS (50% each) over the next year to continue promoting the Frax ecosystem and producing high-quality DeFi content. Flywheel has become an essential resource for those interested in Frax, hosting meetups and providing educational resources, memes, and organic threads about the ecosystem. The previous grant helped Flywheel produce 23 episodes of Frax Check, and 19 episodes of the flagship podcast that included ads for primitives like Fraxswap and FrxETH. Although they could not reach the required amount of ads, Flywheel proposes to make up for it by including FrxETH advertisements in at least 10 of their videos on their channel that are not either Flywheel or Frax Check. In addition, they have reached out to a talented meme maker to create promotional videos about FrxETH and relevant Frax primitives. This proposal was accepted well by the community with 100% of the votes voting for the grant to be made and the proposal ended on February 4th 2023. [4][13]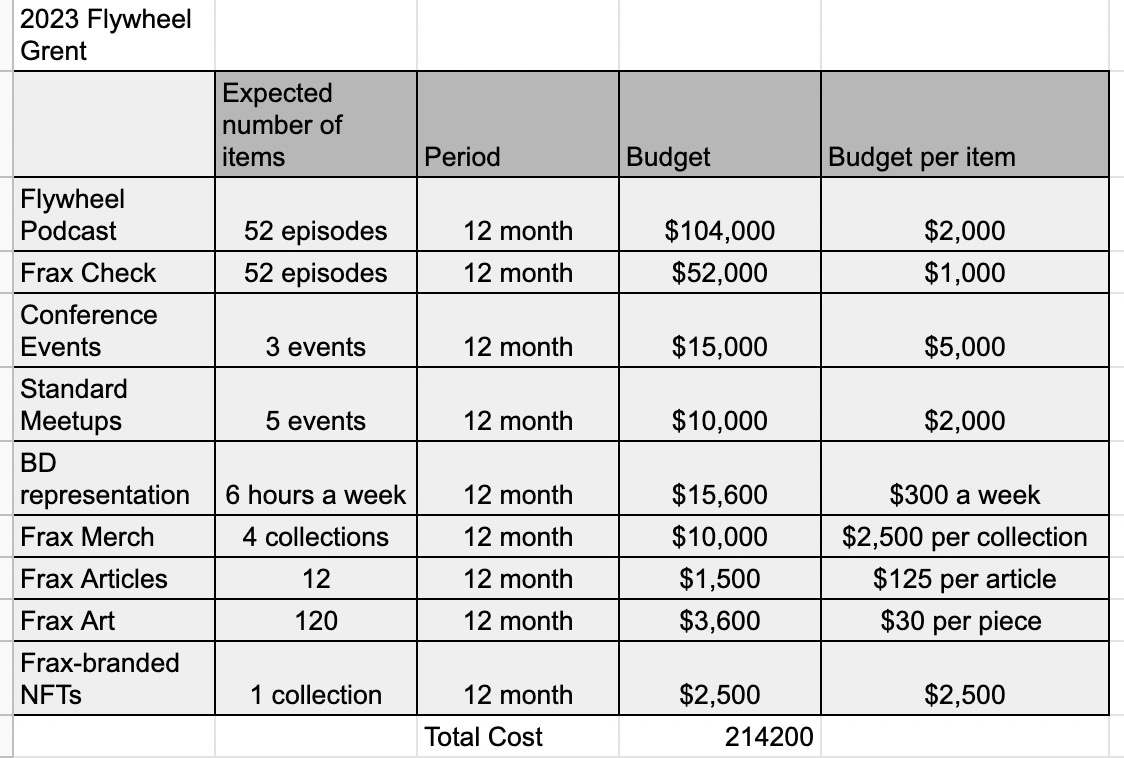 See something wrong?
Report to us.
Flywheel DeFi
Did you find this article interesting?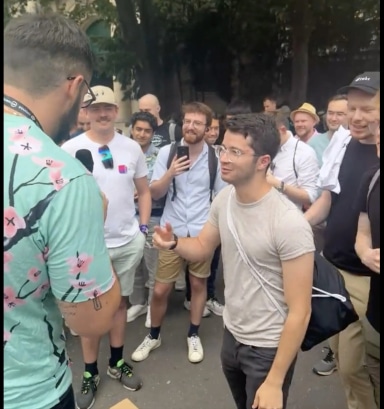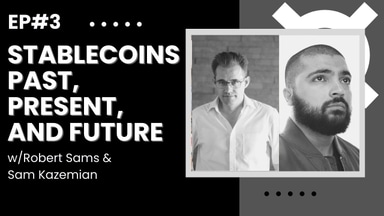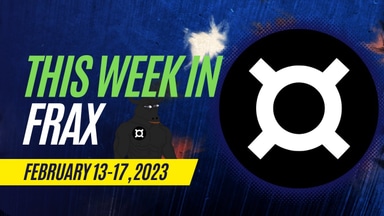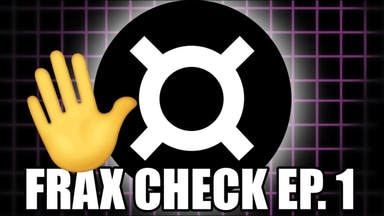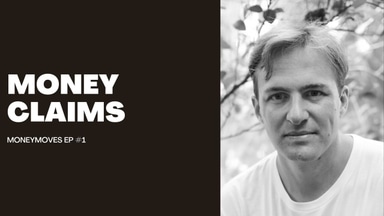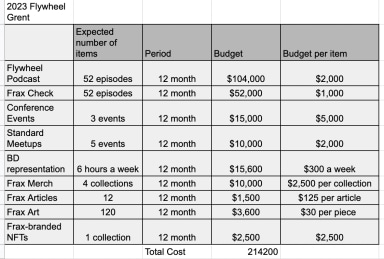 REFERENCES
[1]
Flywheel DeFi twitter
Mar 2, 2023
[2]
DeFi Dave LinkedIn
Mar 2, 2023
[3]
Flywheeloutput about section
Mar 2, 2023
[4]
FIP 178 grant proposal
Mar 2, 2023
[5]
Flywheel Youtube
Mar 2, 2023
[6]
Frax Check Youtube
Mar 2, 2023
[7]
This Week in Frax Youtube
Mar 2, 2023
[8]
Money Moves Youtube
Mar 2, 2023
[9]
web3tokenomics post about meetup on twitter
Mar 2, 2023
[10]
Flywheel DeFi on July meetup
Mar 2, 2023
[11]
FIP 99 first grant proposal
Mar 2, 2023
[12]
Snapshot for FIP 99
Mar 2, 2023
[13]
Snapshot of FIP 178
Mar 2, 2023