Travis Moore
Travis Moore is an Italian-American computer programmer, angel investor, and entrepreneur from Thousand Oaks, a suburb of Los Angeles. He co-founded IQ.wiki, formerly known as Everipedia, after graduating from UCLA with degrees in Molecular Biology, Biochemistry, and Neuroscience in 2011. In 2019, he also co-founded Frax Finance the world's first fractional stablecoin, partially backed by collateral and partially stabilized algorithmically. [5] [1] [4]
Early Life
Travis was born in 1989 in Los Angeles, California, growing up in the neighborhood of Woodland Hills until he was 11. He then moved to Thousand Oaks, California, and went to Westlake High School, the same school as Sam Kazemian, another Everipedia co-founder. During his junior and senior years, he also took classes at Moorpark College. [1]
Travis got accepted into the University of California, Los Angeles as a freshman math major. He changed to physics, then electrical engineering, and finally settled on doing a triple major: 1) Neuroscience 2) Molecular, Cell, and Developmental Biology 3) Biochemistry. He was interested initially in artificial intelligence.
Career
IQ.wiki formerly Everipedia
After graduating in 2011 he briefly worked at a proteomics lab at the University of Texas Southwestern Medical Center in Dallas, but ultimately decided to return home to California a year later. There he worked as a call center representative for Anthem Inc., a health insurance provider. He eventually worked his way up by automating some of their procedures, becoming first a process expert and then a business information analyst. During this time, he would wake up very early, sometimes 3 - 4 AM, and day trade options and biotech stocks. From success in this, and from eventually being able to work at home, Travis moved to Las Vegas in 2014.
After arriving in Vegas, Travis bought a house and a few fourplexes, using the proceeds from the options trading. Shortly after arriving, in 2015, Travis was contacted by Sam Kazemian and Theodor Forselius, who were childhood friends of his brother, Justin Moore. They wanted to know if he was interested in cofounding IQ.wiki (formerly Everipedia) with them, and he agreed. Sam and Ted had already coded a basic version of the website.
The Everipedia office/penthouse was located on Hilgard Ave near the UCLA campus. Travis led the development of the newer website, with the design mostly being done by Theodor. Sam handled many theoretical and business-related matters, while the rest of the team focused on the community. The company eventually grew and decided to pivot to the blockchain space in 2017, raising $30M USD from Galaxy Digital. [2] [6]
After the raise, the company moved its office to nearby Santa Monica, California. Sam led the theoretical portions, while a new team addition, Kedar, led the smart contract development and helped develop the backend. Travis led the front-end development, as well as the backend. Eventually, new team members such as Daniel Liebeskind, Patricia Parkinson, and Danielle Diamond overhauled the front end with an updated design. The team later added several experienced engineers, such as Cesar Rodriguez and Justin Castillo.
Since then Everipedia's vision has grown, the team launched OraQles, the leading first-party oracle service which has been used by the Associated Press to record events from US elections to the Super Bowl on Ethereum. While Moore served as a Chief Technology Officer of Everipedia, the IQ token gained new features and became multi-chain and available on Ethereum, Binance Smart Chain, and Polygon (formerly Matic Network). [7]
On October 11, 2022, Everipedia rebranded as IQ.wiki with the beta launch of the new IQ.wiki crypto encyclopedia platform on Polygon. After the launch of the new IQ.wiki platform, Everipedia co-founders Travis Moore and Sam Kazemian joined the parent company of IQ.wiki, as board members.
Frax Finance
Travis Moore is the Co-founder of Frax Finance. The protocol officially launched on the Ethereum mainnet on Monday, December 21, 2020, at 0:00 UTC becoming the first-ever fractional algorithmic stablecoin. Travis has led the development of several projects at Frax including the development of Frax V2, veFXS, and the Frax Price Index (FPI). [3]
Personal
Moore obtained Italian citizenship through his grandmother, Delia D'Orazio.
He lives and works in Idaho.
See something wrong?
Report to us.
Travis Moore
Did you find this article interesting?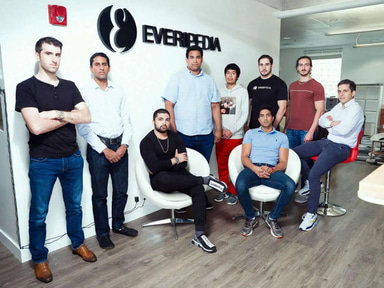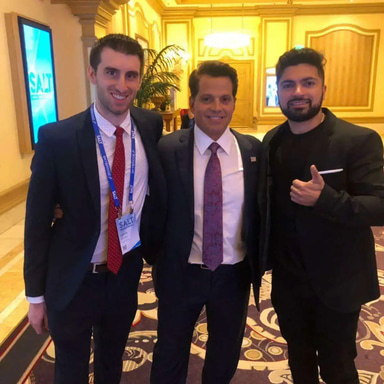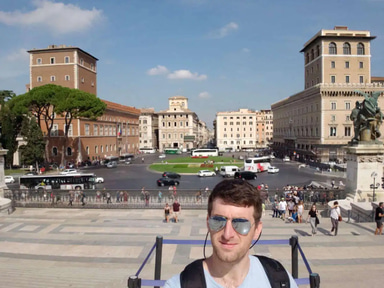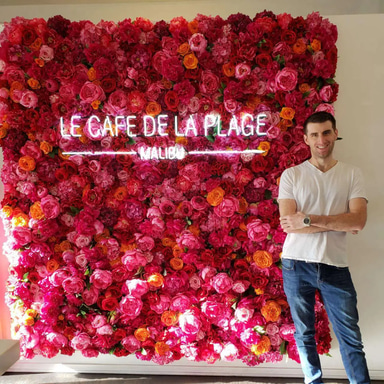 REFERENCES
[4]
Travis Moore Crunchbase
Oct 11, 2022
[5]
Travis Moore Github
Oct 11, 2022
[6]
The Wikipedia Competitor That's Harnessing Blockchain
Oct 11, 2022
[7]
Everipedia (IQ) rallies 400% after AP NFT collaboration
Oct 11, 2022