IQ.wiki
IQ.wiki formerly Everipedia is the largest blockchain and cryptocurrency encyclopedia in the world with thousands of pages. The IQ token powers IQ.wiki and all edits on the platform are recorded on-chain through Polygon and the InterPlanetary File System (IPFS). The encyclopedia is governed by IQ token stakers. The entire database of content from IQ.wiki is also integrated into IQ GPT, an AI-powered search engine.
[23] [24]
Overview
Blockchain
All edits on IQ.wiki are recorded on the Polygon blockchain with the transaction hash for each edit stored on-chain. The data and images uploaded as part of each wiki are stored on IPFS and the hashes are included on each page for the users to verify. [24]
IQ.wiki was built on Polygon, the leading Ethereum sidechain to ensure that the platform was both scalable and accessible to the Ethereum ecosystem. IQ.wiki uses the OpenZepplin defender relayer to provide contributors with a gasless user experience.
Artificial Intelligence
In February 2023, IQ.wiki became one of the first decentralized applications to integrate artificial intelligence. IQ.wiki integrated OpenAI's GPT-3 model for summarizing wiki articles. The AI integration allows large pages like the wiki on the Bored Ape Yacht Club to be summarized in seconds. [26]
In the blog post announcing the integration, the IQ.wiki team shared some information on further AI integrations. [26]
"And this is just the beginning. We are exploring several use cases for AI within the IQ ecosystem. BrainDAO is looking into how AI could be used to translate articles into different languages. This would break down barriers and make it much easier for editors to collaborate and share knowledge about the blockchain space. Another use case is identifying potential trending topics before they became popular. AI could also be used to edit wiki articles for spelling and grammar as well as neutrality. AI will be a key tool in scaling IQ.wiki and increasing the utility of the IQ token.

The IQ token powers a knowledge ecosystem that includes decentralized applications such as IQ.wiki. The platform was built from the ground up to be fully Web3 with all edits recorded on-chain through Polygon and IPFS.

In 2023, BrainDAO will focus on not only integrating AI into the IQ.wiki platform but also building a system around training artificial intelligence. Through IQ token rewards for contributions to the IQ.wiki encyclopedia BrainDAO has the opportunity to incentivize the testing and development of artificial intelligence. We'll be sharing more about our plans for 2023 soon."
IQ Token
The IQ token is integral to IQ.wiki. IQ token holders who stake their tokens with the HiIQ staking system, vote on governance decisions involving both the platform and the IQ token itself. They also govern BrainDAO, the native DAO and treasury of the IQ ecosystem. [24] [23]
After the beta period, IQ.wiki plans on introducing HiIQ Brain Pass NFTs for IQ stakers which will provide several benefits including the ability to edit on IQ.wiki. Users will also be able to acquire the NFTs by purchasing them with IQ tokens.
Integrations
ENS
IQ.wiki integrates Ethereum Name Service (ENS). If a user has resolved their ENS to their blockchain address, their ENS will automatically populate as their username when they log in. [24]
Magic
IQ.wiki integrates Magic, a leading user authentication and private key management solution, which allows users to log in to IQ.wiki with their email or social media.
The Graph
IQ.wiki also integrates The Graph, a decentralized protocol for indexing and querying data in networks like Ethereum and IPFS. [24]
Market Data
IQ.wiki pages on cryptocurrencies, NFT projects, and exchanges automatically pull market data and statistics from Coingecko and other reliable APIs. [24]
Leadership
IQ.wiki is led by Head Brain Navin Vethanayagam who leads IQ.wiki's Community, Content, and Growth team, and Chief Technology Officer Cesar Rodriguez who leads IQ.wiki's Engineering Department. Navin previously served as Everipedia's Chief Community Officer for several years. Cesar Rodriguez was previously Everipedia's Director of Engineering and led development for the IQ.wiki platform. [24]
Cesar Rodriguez also manages the BrainDAO engineering team of project managers, backend engineers, front-end engineers, and UX designers. The IQ.wiki technical team also includes Senior Software Engineer Justin Moore who focuses on scalability. [27]
The managers of IQ.wiki's Community, Content & Growth team include Andy Cho who serves as IQ.wiki's Director of Business Development, Violetta Ziborova who serves as IQ.wiki's Content Manager, and Kevin Wang who serves as IQ.wiki's Director of China.
After the launch of the new IQ.wiki platform in October of 2011, Everipedia Co-founder and CEO Theodor Forselius as well as CFO and COO Suchet Dhindsa transitioned over to the parent company of IQ.wiki, Brainfund, which is dedicated to more broadly investing in the future of knowledge. Everipedia co-founders Sam Kazemian and Travis Moore have also joined the parent company as board members.
History
IQ.wiki began as Everipedia, the "encyclopedia of everything", in 2014 and became the world's first blockchain encyclopedia in 2018 after launching the IQ token. In 2022, Everipedia expanded to the Polygon blockchain and rebranded as IQ.wiki.
Pre-blockchain Origins
Everipedia was founded by Sam Kazemian and Theodor Forselius at UCLA in December 2014. The website was created as a side project out of Kazemian's dorm room. [4][5]
Originally, Everipedia started with a mission to build a more modern and inclusive version of Wikipedia. Sam and Theodor were inspired by Y Combinator's co-founder Paul Graham's blog post published in 2008 entitled "Startup Ideas We'd Like to Fund." In his list of ideas, he called for "more open alternatives to Wikipedia". [3]
In April 2015, Travis Moore joined Everipedia's team as a co-founder and their CTO. In September 2017, Suchet Dhindsa joined as Everipedia's COO and CFO.
In July 2015, Everipedia received seed funding from Mucker Capital. Shortly after, Everipedia received its first outside investment from angel investor Kami Parsa. It also received funds from multiple other angel investors that year, including David Segura and David Petersen, the co-founder and CEO of Buildzoom. In 2016, Everipedia received $130,000 on Wefunder, a crowdfunding service that connects start-ups with investors online.
Everipedia becomes the first Blockchain Encyclopedia
On December 6, 2017, Everipedia announced they were building "the first encyclopedia on the blockchain." They stated they are working on a cryptocurrency token called IQ which would be used to govern the platform and incentivize editors. Prior to expanding onto the blockchain, Everipedia had an IQ points system where editors would get non-tradable points to signify how many contributions they had made to the site. [18]
On the same day, Wikipedia co-founder Larry Sanger joined the team serving as Everipedia's Chief Information Officer until he launched the non-profit Knowledge Standards Foundation in 2019. [18][19]
On February 8, 2018, Everipedia announced that it had received $30 million of funding from a group of strategic investors in a Series A led by Galaxy Digital to build Everipedia into the world's first blockchain encyclopedia. [6]
On July 12, 2018, Everipedia moved onto the EOS blockchain and launched the IQ token airdropping 51% of the IQ token supply to EOS holders. Everipedia Co-Founder and CTO Travis Moore explained that by doing an airdrop Everipedia would ensure the widest possible distribution of IQ tokens with every EOS holder receiving tokens. [20]
"The airdrop will play a significant role in helping Everipedia accomplish as wide of a distribution as possible for IQ tokens."
After Everipedia became a blockchain encyclopedia in 2018 the readership and editorship on Everipedia moved toward crypto content. [27]
IQ OraQles with The Associated Press
2020 US Presidential Election
In 2020, IQ.wiki known as Everipedia at the time developed IQ OraQles, a service that allows verified first parties to bring real-world information on-chain. In 2020, The Associated Press used the IQ OraQles system to publish U.S. election race calls on Ethereum. AP signed the data with their own Ethereum address 0x436Ee8cB3a351893b77F8B57c9772DAEc3a96445 which is listed on their website. This marked the first time a US election was called on the blockchain. The historic moment was covered by publications including Forbes, CoinDesk, and Nasdaq News. The on-chain results from the election were also used to resolve a Yield Wars prediction market which saw over $200,000 in volume. [9][8][7][2][1] [12]
The system was later used by the Associated Press to record events including the 2020 US Senate Election Races, Super Bowl LV, and March Madness 2021. [25]
AP's First NFT
In March 2021, AP collaborated with Everipedia to create a one-of-one NFT artwork commemorating the first US election recorded on the blockchain titled The Associated Press calls the 2020 Presidential Election on Blockchain - A View from Outer Space. The NFT artwork was created and published on Ethereum by AP using their Ethereum address 0x436Ee8cB3a351893b77F8B57c9772DAEc3a96445. AP used this same address to declare the winner of the United States 2020 Presidential Election. AP's unique Ethereum address acts as a cryptographic signature for The Associated Press calls the 2020 Presidential Election on Blockchain - A View from Outer Space and shows that AP has verified the historic election data displayed in the piece as well as the metadata in the NFT. Within the NFT's metadata AP has included the exact date and time that AP called the election, the electoral college votes won by Republicans and Democrats, the names of both candidates, and the number of votes received by each candidate. [15][14][13]
On March 11, 2021, The Associated Press calls the 2020 Presidential Election on Blockchain - A View from Outer Space sold for 100.888 ETH in an auction on OpenSea.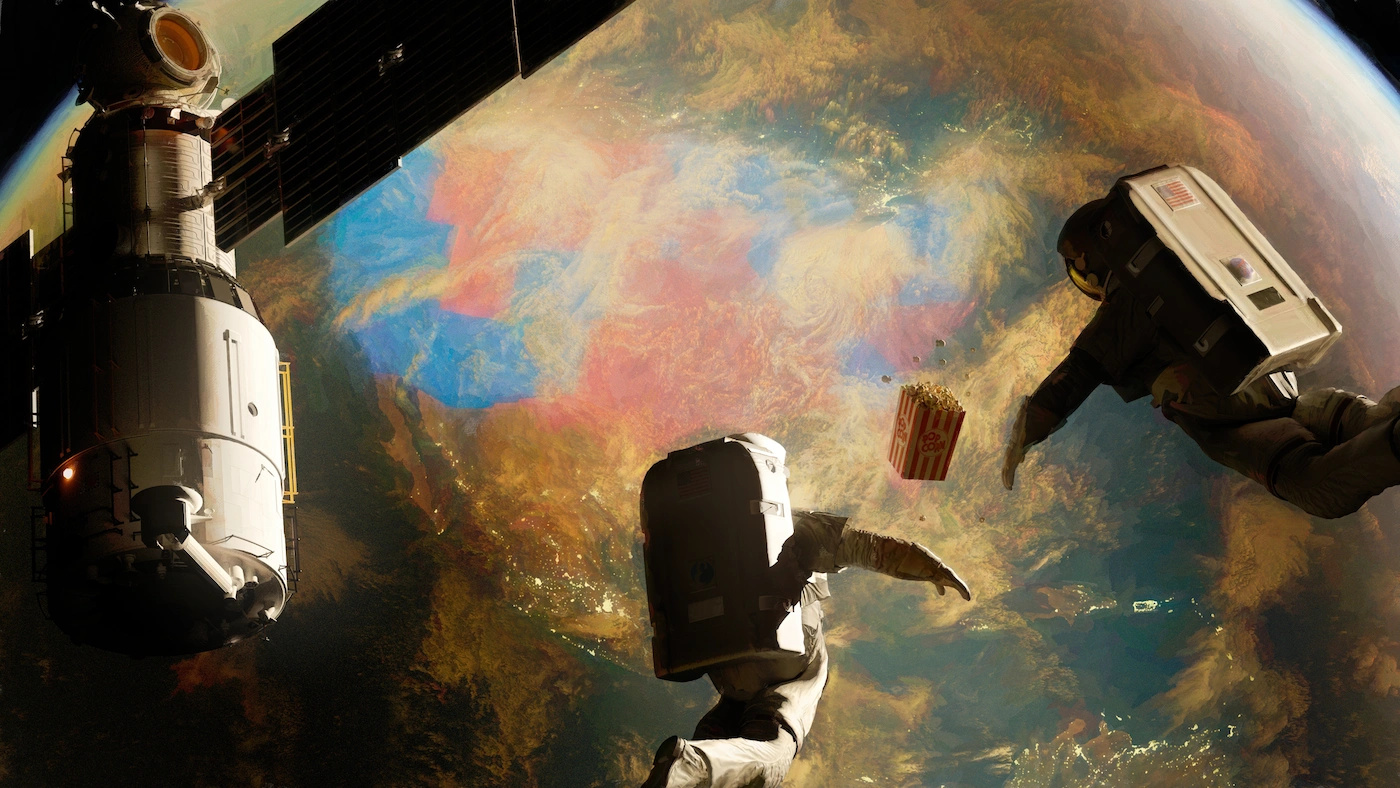 Rebranding to IQ.wiki
IQ.wiki was previously known as Everipedia. On October 11, 2022, Everipedia rebranded as IQ.wiki. The original Everipedia name came from the original vision of creating an encyclopedia of everything. However, after Everipedia became a blockchain encyclopedia in 2018 the readership and editorship on Everipedia moved toward crypto content. The new name was chosen to reflect the central role of the IQ token and blockchain technology in the platform. Along with the rebrand, IQ.wiki added several Web3 features and integrations to better serve the crypto community. [27] [24]

IQ GPT
IQ GPT is a blockchain-focused AI search engine developed by IQ.wiki (formerly Everipedia). As the world's first AI Crypto Search Engine, it provides real-time, contextually relevant information within the blockchain domain. It caters to various use cases, including learning, development, and trading activities, with the ability to streamline research processes and filter out irrelevant data.[28]
The engine was launched in 2023 and is powered by the IQ token. It pulls reliable data from a wide range of sources including IQ.wiki's content database, The Associated Press News, CoinGecko, Flywheel DeFi, CoinNess, and InvestHK.
Upon its initial launch, users were onboarded through a waitlist system. However, those staking IQ tokens (HiIQ holders) with a minimum of 100,000 HiIQ balance were allowed early access and could bypass the waitlist.
Navin Vethanayagam, Chief Brain of IQ.wiki, said in a comment to CoinDesk:
"Reading through a 1,000 word encyclopedia entry to answer a question is difficult and time consuming for users, and the GPT-4 search engine solves that as users can simply ask a question. At the same time, by making information search easier, the search engine, called IQ GPT, helps fight misinformation and makes onboarding easier for new traders."[28]
See something wrong?
Report to us.
IQ.wiki
Did you find this article interesting?