Everipedia becomes IQ.wiki - The Largest Crypto Encyclopedia expands to the Ethereum Ecosystem
The world's largest crypto encyclopedia is joining the Ethereum ecosystem. Everipedia has rebranded as IQ.wiki and expanded to Polygon. IQ.wiki is fully Web3 with IQ token stakers earning rewards and governing the platform.
IQ.wiki has a wealth of crypto content including pages covering Cryptocurrencies like Ethereum, NFTs like Bored Ape Yacht Club, DeFi projects like Frax Finance, and People in Crypto like Vitalik Buterin.
We've designed IQ.wiki from the ground up to serve the crypto community. For full transparency, every edit or change to the encyclopedia will be recorded on the Polygon blockchain with the transaction hash stored on-chain. The data and images uploaded as part of each wiki are stored on the IPFS network and the hashes are included on each page for the users to verify. IQ.wiki pages on cryptocurrencies, NFT projects, and exchanges automatically pull relevant statistics from Coingecko and other reliable APIs. The new site also integrates Ethereum Name Service (ENS). If you've resolved your ETH address to an ENS name your ENS will automatically show up as your profile name when you log in to the new IQ.wiki site. To allow contributors to log in with their email or social media we've integrated Magic a leading user authentication and private key management solution. We've also integrated The Graph, a decentralized protocol for indexing and querying data in networks like Ethereum and IPFS. To ensure IQ.wiki is fully Web3 we've set up a new IQ.wiki Blog which is powered by Mirror, the leading Web3 publishing solution.
We decided to build IQ.wiki on Polygon, the leading Ethereum scaling solution, to ensure that the platform is at the heart of the Ethereum ecosystem and can scale to support large numbers of contributors. To ensure a gasless experience for all IQ.wiki contributors we've integrated the OpenZeppelin defender relayer.
Along with the expansion to Polygon, Everipedia is rebranding as IQ.wiki. The Everipedia name came from the idea of building the encyclopedia of everything. In 2018, we moved Everipedia onto the blockchain and launched the IQ token for greater transparency and to ensure our users could be rewarded for their contributions. After the launch of the token, our editor base shifted and we saw a lot of interest in our pages covering the crypto space.
Over the past few years NFTs, DeFi, and the pace of innovation in Web3 have exploded. We've always been passionate about building and seeing the growth of the space inspired us to build a new site to serve as a hub for crypto knowledge. We've called our new site IQ.wiki since our IQ token and cryptocurrency are now central to the platform.
To try out the IQ.wiki site while we are in beta, you just need to sign up for the IQ Brainlist. We've started sending out invitations today. After the beta period, IQ.wiki plans on introducing HiIQ Brain Pass NFTs for IQ stakers which will provide several benefits including the ability to edit on IQ.wiki. Users will also be able to acquire the NFTs by purchasing them with IQ tokens.
The HiIQ Brain Pass NFTs will be launching soon however, you can already get involved in the IQ ecosystem and start earning IQ token rewards by staking IQ with HiIQ. IQ stakers have earned over 400 million IQ since the launch of HiIQ and in our last raffle stakers won 100 5-digit ENS. IQ stakers also govern the IQ.wiki platform and the IQ token's treasury, BrainDAO. BrainDAO's portfolio of Ethereum, IQ tokens, stablecoins, and blue chip NFTs backs the IQ token and is valued at over $5 million.
With the launch of the new IQ.wiki site we propose setting up new tokenomics for the IQ token. We propose using a halvening model like Bitcoin and FXS which provides higher initial emissions to incentivize early adopters and gradually lowers emissions to ensure long-term sustainability. The proposal IQIP-14: New IQ Tokenomics for IQ.wiki is now up for voting by IQ stakers on Snapshot.
With the rebranding of Everipedia to IQ.wiki, we are also making some changes to leadership and structure. Everipedia's longtime Chief Community Officer Navin Vethanayagam will become the Chief Brain of IQ.wiki. Cesar Rodriguez, Everipedia's Director of Engineering who led the development of the new platform will become the Chief Technology Officer of IQ.wiki. Navin and Cesar will also serve as the Galaxy Brain and Chief Brain Officer of BrainDAO, the DAO which manages the IQ token. Everipedia Co-founder and CEO Theodor Forselius as well as CFO and COO Suchet Dhindsa will move to a new parent company dedicated more broadly to investing in the future of knowledge. Everipedia co-founders Sam Kazemian and Travis Moore will also remain in the parent company as board members. This new structure will allow Navin and Cesar to focus on leading the growth of the IQ.wiki platform and for the Everipedia co-founders to focus on broader strategic goals for the company and the whole ecosystem.
This is just the beginning, we have a lot more planned. In the future, we plan on integrating DEX swaps into each IQ.wiki page so you can ape into any crypto as you read about it. There's a lot more planned for the IQ ecosystem. Stay tuned for our upcoming Brainies NFT collection which will combine DeFi IQ staking rewards, art, and knowledge. The IQ ecosystem is only growing smarter.
Whether you're a shadowy super coder, a DeFi degen, ETH maxi, or NFT maxi, IQ.wiki is the place to learn and share knowledge about the crypto space. Make sure to sign up for the IQ Brainlist and join our Discord if you want to get involved.
Stay up to date with IQ wiki
Join thousands of others in receiving the most interesting wikis on IQ.wiki every week
Join now
More from IQ wiki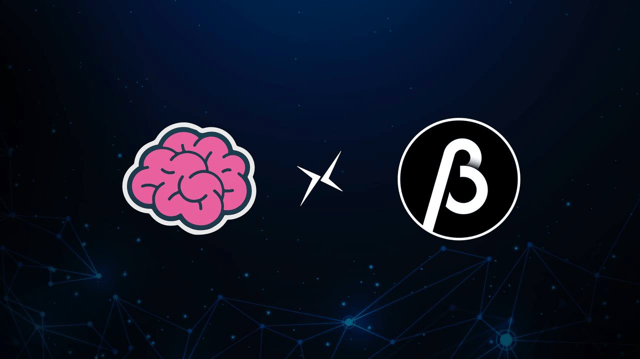 Bond Protocol integrates IQ.wiki Pages
We are excited to announce that Bond Protocol, the leading DeFi protocol for bond services, has automatically embedded IQ.wiki content on its live bond market. This allows Bond Protocol users to quickly learn about tokens from IQ.wiki's crowdsourced knowledge before purchasing bonds. Bond Protocol uses its Token Address API to automatically embed the relevant cryptocurrency wikis on bond pages. This integration is a great example of the value of IQ.wiki's database of content for DeFi users like the Bond Protocol community and sets the stage for future integrations.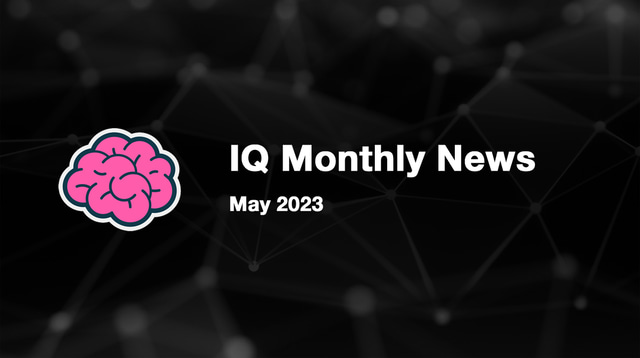 IQ Monthly News - May 2023
It's time for the May edition of IQ Monthly News which covers IQ token news, partnerships, and more. The community also launched IQ Times, a media organization dedicated to the IQ ecosystem. DefiLlama now tracks the BrainDAO treasury and HiIQ, IQ joined CMC Community, and the IQ.wiki devs released a Web3 Signer. Keep reading to stay up-to-date with IQ token progress.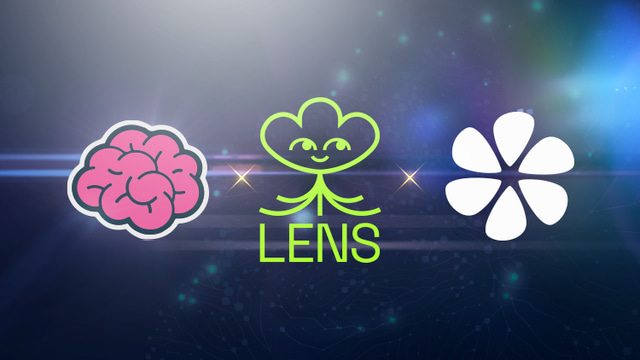 IQ.wiki integrates Lens Protocol's Lenster
Lens Protocol's community of over 100,000 users can now easily share IQ.wiki pages onto Lenster, the leading Web3 social platform on Lens. The IQ ecosystem is now more accessible than ever.