Sam Kazemian
Sam Kazemian is an Iranian-American software engineer, founder and programmer. He is well known as the Founder of Frax Finance the first fractional-algorithmic stablecoin. He also co-founded IQ.wiki formerly Everipedia, the world's largest blockchain encyclopedia.
Early Life & Education
Sam Kazemian was born in Tehran, Iran. After moving to the United States as a child, he attended Westlake High School, where he was a cross-country and distance athlete. He graduated from UCLA in 2015, double-majoring in Neuroscience and Philosophy. During his tenure at UCLA, Sam was also a member of the team.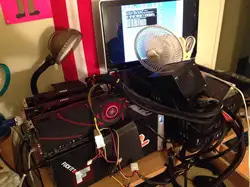 Sam's crypto mining setup while living in the UCLA dorms (via CryptoTimes)
During his last two years in college, Sam put together a homemade CPU + GPU mining rig using old desktop computers in his dormitory room to mine cryptocurrencies in 2014. He mined over 50 cryptocurrencies to become more familiar with the blockchain space. He predominantly mined the script-based proof-of-work cryptocurrencies and Bitcoin.
Career
IQ.wiki
In December 2014, Sam Kazemian co-founded IQ.wiki, formerly known as Everipedia. He started the project in his dorm room while attending UCLA. He developed the first MVP for the project with Theodor Forselius with the aim of becoming a more modern and inclusive version of Wikipedia; since then, Everipedia launched a blockchain network in which people can stake to contribute to the platform.  In December 2017, Everipedia announced that Wikipedia Co-Founder Larry Sanger had joined the company as its new Chief Information Officer. In February 2018, it was announced that Everipedia had raised $30 million from Galaxy Digital. The news was covered in a vast number of prominent publications including Fortune Magazine, Reuters, Business Insider. Since then Everipedia's vision has grown. In 2020, Everipedia launched OraQles, the leading first-party oracle service which has been used by the Associated Press to record events from US elections to the Super Bowl on Ethereum. [6] [7] [8]
Frax Finance
In June 2019, Kazemian started a new project, Frax Finance. Frax introduced the world to the concept of a fractional stablecoin. Frax became the first stablecoin with parts of its supply backed by collateral and parts stabilized algorithmically. The protocol officially launched on the Ethereum mainnet on Monday, December 21, 2020, at 0:00 UTC. On Monday, December 21, 2020, one hour after launch at 1:00 UTC the total value locked (TVL) in Frax Finance was over $43 million. As the Founder of Frax, Kazemian has led the growth of the Frax Finance ecosystem with the launch of innovations including Frax V2, veFXS, Frax Price Index (FPI), and Fraxswap. [4] [2]
Personal Life
He is an avid fan of philosophers Tyler Burge, Hillary Putnam, Slavoj Žižek as well as Bertrand Russell. Sam builds custom hardware devices to improve his workflow, such as ergonomic keyboards. He is also an audio equipment enthusiast and avid powerlifter.
In 2019, Kazemian made an appearance on the outro of Juicy J's "Lemme See" music video.[5]
Sam frequently guest lectures on distributed Ledger and classes at UCLA since 2019. He has taught classes at the UCLA School of Law and the UCLA Henry Samueli School of Engineering and Applied Science.
See something wrong?
Report to us.
Sam Kazemian
Did you find this article interesting?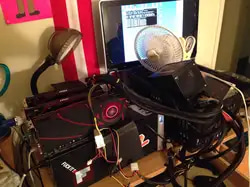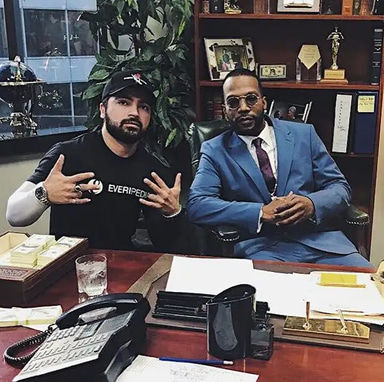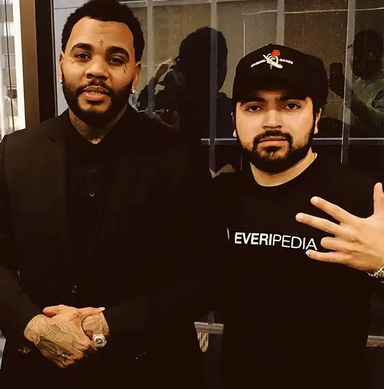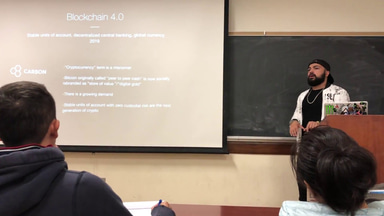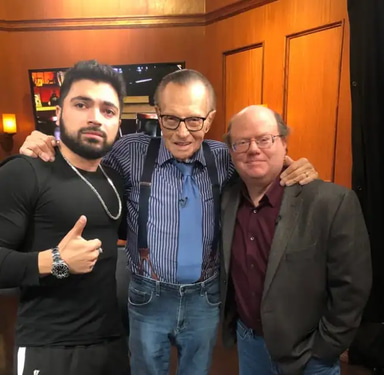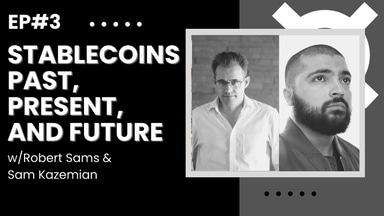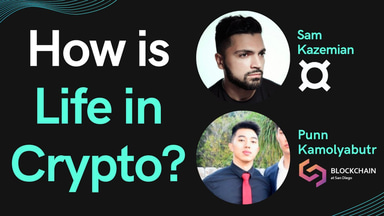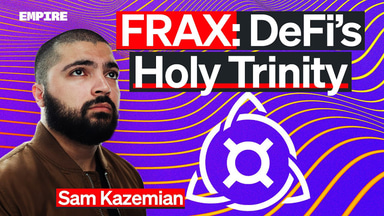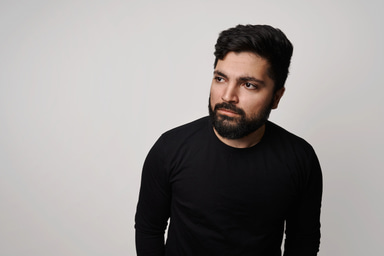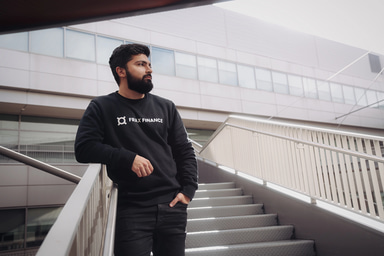 REFERENCES
[6]
The Wikipedia Competitor That's Harnessing Blockchain
Oct 11, 2022
[7]
Blockchain Rival to Wikipedia Raises $30 Million
Oct 11, 2022
[8]
Everipedia (IQ) rallies 400%
Oct 11, 2022