TVL
The Total Value Locked into a smart contract or set of smart contracts that may be deployed or stored at one or more exchanges or markets. This is used as a measurement of investor deposits. It is the dollar value of all the coins or tokens locked into a platform, protocol, lending program, yield farming program, or insurance liquidity pool. [7][8]
Introduction
Most DeFi applications require capital to be deposited, often in the form of loan collateral or liquidity in a trading pool. This has been used as the de facto metric to show the growth of decentralized finance.
Growth
On February 7, 2020 the total value locked in DeFi markets hit $1 billion. Bitcoin accounted for 1.7% ($8.5 million) of the value.
In the beginning of August 2020, the total value locked in DeFi hit $4 billion.
On September 20, 2020, the total value locked in DeFi broke $10 billion. The three protocols with the most value at the time were Uniswap ($1.98B), MakerDAO ($1.95B), and Aave ($1.5B).
As of October 15, 2020, Ether and Bitcoin account for less than half of the total locked value, together coming in at 44.6% of the $11.33 billion. The total amount of Ether locked was $3.24 billion, or 7.6% of Ethereum's total market cap. The total amount of BTC locked was $1.81 billion, or 0.85% of Bitcoin's market cap.
On October 24, 2020, the DeFi total value locked reached $12.5 billion. The dominant DeFi products were Uniswap, MakerDAO, and WBTC.
On November 12, 2020, at 8:00 Coordinated Universal Time (UTC), the total locked value in DeFi reached a high of $13.62 billion.
On November 20, 2020 at 10:00 AM PST the total value locked reached a new high of $14.19 billion.[9][10]
Billion TVL Protocols
Uniswap
Uniswap is a decentralized on-chain protocol and it became the first DeFi (Decentralized Finance) protocol that surpassed $2 billion in total locked value. The protocol first hit $1 billion August 31, 2020. It's dominance as of November 13, 2020 was at 22.02%. The platform became the top DeFi protocol right after launching its own governance token, UNI.
MakerDAO
Maker is a decentralized credit platform on Ethereum that supports Dai, a stablecoin pegged to U.S. value. In the beginning of July 2020, Dai became the preferred asset to farm the COMP token. The foundational protocol of DeFi on Ethereum rose to $1 billion total locked value by the end of July.
WBTC
Wrapped is an ERC20 token that is backed 1:1 with Bitcoin that can be traded on various crypto exchanges. WBTC hit $1 billion in total locked value on October 5, 2020. At the beginning of 2020, WBTC grew from $4 million in total locked value to $36 million by the third quarter.
Compound
Compound is an algorithmic money market protocol on Ethereum that lets users borrow assets or earn interest. The protocol reached $1 billion on October 23, 2020. Compound released their governance token, COMP, in June 2020.
Aave
Aave is a non-custodial lending and borrowing protocol and became the second DeFi protocol to hit $1 billion in total value locked. Users on the Aave protocol have deposited $1 billion worth of assets into the protocol for lending and borrowing purposes. Aave first hit $1 billion on August 15, 2020, and has been fluctuating below and above the billion mark.[11]
Harvest Finance
Harvest Finance is a platform that lets users farm the latest projects producing yield for users. The decentralized platform hit $1 billion October 21, 2020 due to "vault migration," which means users were moving funds from existing pools to newly created ones in order to maximize returns on their assets.
Curve Finance
Curve Finance was launched in in January of 2020 and is a decentralized exchange that allows users to trade between stablecoins. Curve became the third DeFi protocol to hit $1 billion in total value locked on August 17, 2020. Before the milestone, launched it's governance platform and native CRV token early, this led to an inflow of capital deposits.
Balancer
Balancer is an automated market-creation system that allows users to add liquidity to their own customizable pools. Instead of paying a portfolio manager to balance your account, you collect fees from traders who balance your account by following arbitrage opportunities. Launched in March of 2020, they reached a staggering $1 billion by August 2020 due to their success in the crypto-market.
SushiSwap
At the end of August 2020, SushiSwap forked a protocol of Uniswap with a governance token and quickly became the most popular DeFi project on Ethereum. The protocol locked in over $1 billion within three days of it's launch on September 9, 2020. The SUSHI tokens jumped from $1 to $7.70 at the same time.
Criticism
"TVL in isolation is an incomplete metric. First, TVL denominated in USD is a bit misleading and is often driven by fluctuations in the price of ETH. Moreover, for projects that lock collateral in ETH and a stablecoin like DAI, TVL denominated in ETH actually increases when the ETH price goes down because the DAI/ETH price ratio gets larger, and vice versa.
More importantly, it's an open secret that DeFi usage is very whale heavy, or that a handful of users are responsible for the vast majority of usage. A single MakerDAO CDP holder #3088 has 127,274 ETH as collateral, 17x the amount of collateral as the next largest CDP holder. Three users are responsible for ~80% of all user deposits on InstaDApp. These are just two examples of extremely unequal distributions of usage, and there are countless more.
Whale heaviness is bad because TVL is artificially inflated by a small number of power users. The DeFi ecosystem is dependent on them to provide the vast majority of liquidity and collateral for different projects, making DeFi less decentralized.
Thus, we need to look at the total number of users to complement total value locked and provide a more holistic view of DeFi adoption."[12]
See something wrong?
Report to us.
TVL
Did you find this article interesting?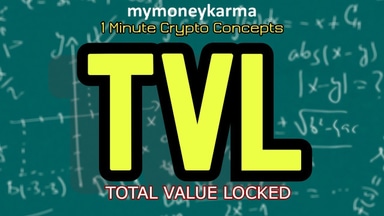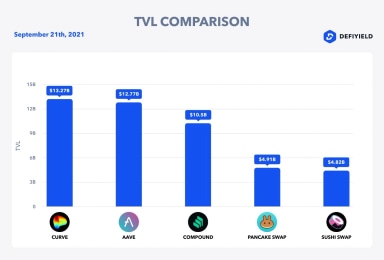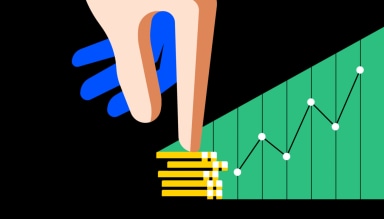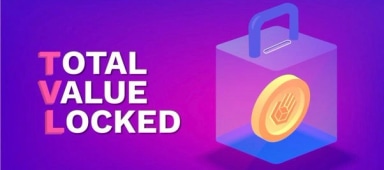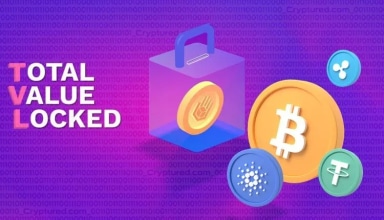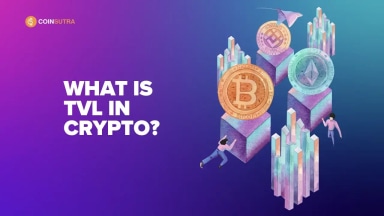 REFERENCES
[7]
CoinmarketCap
Aug 18, 2022
[9]
Cointelegraph
Aug 18, 2022
[12]
Total Value Locked
Aug 18, 2022