Electric Capital
Electric Capital (founded in 2018) is a venture capital firm with its headquarters in Palo Alto, California.[1] The firm focuses on early-stage ventures within the cryptocurrency, blockchain, fintech, and marketplace sectors.[2] It is known for its previous investments in firms including Bitwise, Anchorage, and Celo. On the 1st of March 2022, Electric Capital announced that it had raised $1 billion to fund crypto networks, Web3 protocols, and blockchain-enabled businesses. [3]
Electric Capital and its founders have invested in crypto companies such as Anchorage, Bitwise, Celo, Coda, Coinbase, Derivadex, Mobilecoin, Oasis, and NEAR.[14]
Background
Electric Capital is an early-stage venture firm focused on cryptocurrencies, blockchain, fintech, and marketplaces. They primarily invest in companies, liquid tokens, and illiquid tokens, that are in their early stages of growth and development.[4]
Electric Capital's team consists of five people who have backgrounds in entrepreneurship, engineering, and previous investing. The team includes Avichal Garge, a partner, and co-founder of the company. Curtis Spencer is also a partner and co-founder. Ken Deeter and Maria Shen are both partners. Lastly, Thuan Le is the head of operations.[5]
Their second fund, which closed on August 3, 2020, has three primary focuses on what the firm wants to do with the $110 million fund.[6] In a statement, the company explained,
As we did with our first fund in 2018, we aim to be the first to commit to a founder and are long-term investors. We hold tokens for many years and use our tokens to participate in networks. With our larger fund size, we will invest from $250,000 to $10 million in tokens or equity.[7]
Additionally, the company added that they wanted to focus on "Programmable Money", as they previously have. They broke their interests down into three parts.[8] The first would be layer 1 protocols. The second would be getting involved in the Decentralized Finance (DeFi) space, and community networks. Lastly, the fund would like to focus on embedding itself into crypto-enabled businesses and marketplaces, where customers would receive incentives that can be acquired by cryptography, tokens, and blockchains. [9]
Funding
Electric Capital's first Venture Fund was held and closed around November 2019.[10]
$110 million Funding:
On Monday, August 3, 2020, Electric Capital announced that it had closed its second crypto funding round. The round closed with a total of $110 million from various investors, primarily within institutions, who are interested in investing in future entrepreneurs within the cryptocurrency space. [11]
$1 Billion Funding:
On the 1st of March 2022, Electric Capital announced that it had raised $1 billion to fund crypto networks, Web3 protocols, and blockchain-enabled businesses. The investment firm announced a combined $1 billion raise for the creation of two new funds: a $400 million venture fund and a $600 million token fund.[17]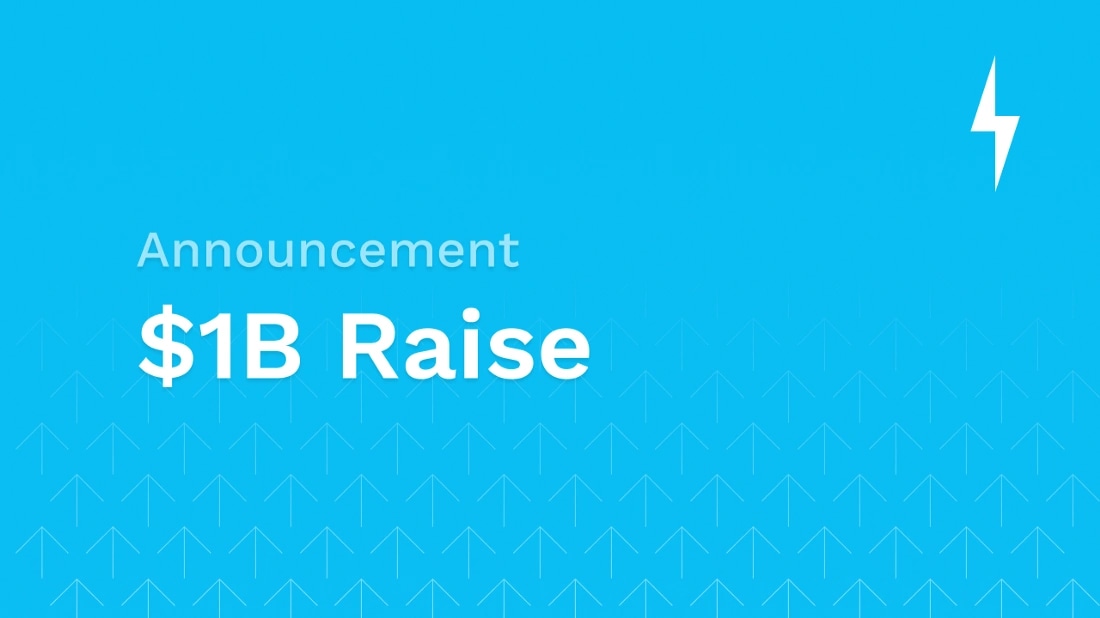 The Firm seeks to Invest $1M to $20M in Programmable Money and the Web3 Economy, This funds will be invested in five key Trends in the Web3 Economy. They believe that crypto enables a parallel, programmable financial system. Now, a new economy is developing on top of the programmable money stack,
DeFi
enables permissionless access and innovation,
NFTs
are digital-native assets,
DAOs
create a way for communities to allocate resources, Decentralized Infrastructure provides alternatives to centralized tooling, and more.
Electric Capital has been investing since 2018, Electric Capital believes the five key mentioned trends are emerging in the Web3 Economy.[18][19][20]
Investments
Below is a list of Electric Capitals' current and prior investments.[12][13]
Anchorage
Bison Trails
Bitwise
Celo
Coda
CoinList (April 5, 2018)
DDX
Dfinity
Elrond (July 15, 2019)
Maker
Marlin Labs (July 10, 2019)
MobileCoin
Near Protocol (July 10, 2019)
Nervos
O(1) Labs (April 5, 2019 & April 5, 2018)
Oasis Labs (July 9, 2018)
Spacemesh (September 5, 2018)
Sy/Sx
ThunderCore (February 27, 2019)
Zcash
Team Members
Electric team members have collectively started eight companies (six acquired), shipped products for billions of users, run billion-dollar business units, invested in 100+ technology startups that now have a cumulative market cap of $50B+, and traded billions in derivatives. The Team includes:
Adam Wolff - Technical Fellow
Avichal Garg - Partner
Curtis Spencer - Partner
Elizabeth Laraki - Design Partner
Emily Meyers - General Counsel
Emre Caliskan - Engineer
Enrique Herreros - Engineer
Gary Thung - Engineer
Jeremy Carr - Founder Platform
Jim Bai - Investor
Ken Deeter - Partner
Kleidi Mico - Controller
Maria Shen - Partner
Martha Shear - Investor Strategy
Mitchell Hammer - Analyst
Raphaël Guilleminot - Design
Ren - Engineer
Sanjay Shah - Investor
Serena Yan - Engineer
Sid Venkateswaran - Protocol Specialist
Thuan Le - Operations[15]
Advisors
Kevin Warsh
Pratiti Raychoudhury
Jay Clayton[16]
See something wrong?
Report to us.
Electric Capital
Did you find this article interesting?