KardiaChain
KardiaChain is a blockchain that interfaces different systems and applications in the blockchain environment. Their objective is to bring together an environment that consolidates the aggregate quality of all things and also establish the framework for the forthcoming blockchain mass reception.[1][2]
The essential arrangement of KardiaChain is the Dual Master Node (or Dual Node for short), it has three known segments: Translator, Router, and Aggregator. This arrangement gives a down-to-earth and non-obtrusive approach to encourage secure and decentralized interchain association, reduces expenses, and increases speed.
History
KardiaChain was an idea concieved in early 2018 as a blockchain solutions ecosystem, having raised the development funding of $1.7mn via private sale in June 2019 for 16.32% of the maximum supply of their native token, KAI (total of ~816mn KAI allocated).
The token [4]was later issued on the ERC-20 standard via IEO on April 8th, 2020, with a maximum supply of 5,000,000,000 KAI. 750mn KAI was available in the token sale and it sold out entirely, raising $1.08mn.
The KardiaChain main net was launched in December 2020, following which KAI was swapped to the native chain, which was previously in development. The main net utilizes dual Byzantine-Fault Tolerant Delegated Proof-of-Stake consensus mechanisms on their Dual Node technology.
The remaining KAI tokens joined circulation via either block rewards for validators post-main net or vesting releases from the various allocations.[3]
Overview
KardiaChain is a public blockchain that is mainly focused on Interoperability, it's the world's first fully interoperable and non-invasive blockchain platform. Their invention, called Dual Node, allows them to expedite the blockchain mass adoption process in an efficient manner, reducing the need for educating the market.[5]
They aim to provide more usability and blockchain features for various service providers that are joining the KardiaChain ecosystem. The goal is to build a complete blockchain ecosystem for institutions by taking advantage of 3 main components: gateway, infrastructure, and services
Gateway reduces the entry barrier onboard for non-crypto users onto blockchain via user-friendly payment channels.
Infrastructure is the interlinked public and private KardiaChain blockchain network for users and businesses to operate, leveraging the unique non-invasive interoperability.
Services are the traditional organizations that collaborate with KardiaChain to tokenize and decentralize their existing services/products to become more effective and efficient.[6]
Features
Supply Chain Management
KardiaChain smart contracts provide a secure and transparent yet convenient way to record and track any aspect of a product from its origin to authenticity.
Fully Decentralised Cross-chain Exchange
Their alpha DEX is running on NEO and Ethereum test nets, successfully swap between NEO & ETH, showing the capacity for ERC20-NEP5 token swap. The whole process happens and is recorded on-chain, Neo test net, EthereumRinkeby, and KardiaChain test nets.
Team
The team currently has 4 offices in Singapore, Hanoi, Ho Chi Minh, and Seoul.
Tri Pham CEO / Co-Founder
Tri is a Tech Startup founder and advisor in London with over 10 years of entrepreneurship experience in multiple sectors like mobile app, finance, and services. He focuses his business majorly on bringing cutting-edge technologies to the masses.
Huy Nguyen CTO / Co-Founder
Huy is a senior Tech Lead Manager at Google, with more than 10 years of experience in building large-scale distributed infrastructures. He has a track record of leading various high-profile projects, most notably Google Access Wireless Platform and Google Fiber Network Infrastructure.
Anthony Vo CFO
Mr. Vo is a finance person who is currently working as First VP, Bank of Hope, the largest Korean American commercial bank in the US. His previous experience was with KPMG Advisory in a Manager role for Risk Management Analytics.
Johnny Tri Dung CBO
Johnny is the COO & Co-founder of Big Cat Entertainment. He was the Chief Grow Officer at Galaxy Play, Partner Manager at Facebook Vietnam and YouTube Vietnam, Strategic Business Management Director at Tiki.vn and Asia Pacific Director at CleverAds Corporation.
Thang Huynh CRO****
Prof. Thang is a SEW assistant professor in the Department of Mathematics at the University of California, San Diego, receiving a Ph.D. degree from Courant Institute of Mathematical Sciences, New York University. He is an expert in mathematical signal processing, valuation model, and hashing.
Thien Nguyen Tech Lead****
Thien is a senior software engineer at Google with over 10 years of experience in software infrastructure, with strong expertise in highly secure and scalable database systems. Prior to working at Google, he worked at Oracle, Amazon, and co-founded Quosap as VP of Engineering.
Nam Do Tech Lead
Nam works as a senior software engineer at Google. He has over 10 years of experience in systems infrastructure, advanced algorithms, and complex backend systems, most recently including Google search infrastructure and Assistant platform.
Huy Doan Tech Lead
Duc Huy is a known software engineer at Google with a deep desire to work on impactful projects. He previously led the Google+ engineering team and is currently contributing to Google Health and Biosciences with his expertise in Machine Learning applications.
Luu Tran Director of Product Development**
Luu is a seasoned developer and researcher with 12 years of expertise in infrastructure solutions for enterprises leveraging emerging technology. Previously, he was the CTO at INVESTIP Group, consulting businesses around the globe, building technology copyrights, and technology transfer.
Thao Dang (Astrid) Head of Marketing and Partnerships**
Astrid is a proactive player with vast business connections, having worked at top ICT companies like FPT Software as an IT business analyst. She was also a Marketing and BD Manager at a leading Vietnamese blockchain agency and VC, where she analyzed investment and built the Asia market for international projects. [7][1]
How it Works
The main solution of KardiaChain is the Dual Master Node. This solution offers a non-invasive way to facilitate decentralized inter-chain connection reduces costs and increases speed, further supported by KardiaChain's sharding capability. It allows interactions between smart contracts on different blockchains and allows the transfer of assets and data cross-chain.
The Dual Master Node simultaneously accesses both ledgers of KardiaChain and the other blockchain of choice and uses the BFT dPoS consensus model to support the decentralization in cross-chain activities. It comprises of the following main components:
Translator
It utilizes Kardia unified Smart contract Language (KSML) to break the language barrier between different smart contract platforms, acting as a middleware for translation of instructions in the smart contract between KardiaChain and external blockchains.
Router
It determines which is the best chain to direct the translated request based on the multiple inputs like current performance, fee, waiting time, and capacity.
Aggregator
It batches new updates from other chains in order to reduce strains on KardiaChain and potentially reduce one block of updates to one transaction on KardiaChain.
Smart contract templates that allow customization can be deployed on Kardia and then translated and forwarded as native contracts on correspondent chains. Furthermore, the Kardia ecosystem contains a decentralized exchange that allows atomic swap trading between assets on different blockchains.
Miners can stake KAI in order to become block creators and validators, join the consensus, secure the network, and earn block rewards. KAI serves as a transaction fee when submitting smart contracts, dApps, or making cross-chain operations.
Tokenomics
Circulating Supply: 1,750,000,000 KAI
Total Supply: 5,000,000,000 KAI
Maximum Supply: 5,000,000,000 KAI
% of Max. Supply Minted: 100%
Network Value: $28,898,100 (1,575 BTC)
Network Value at Max. Supply: $82,566,000
Exchange Volume: $1,301,832 ($573,400 excluding wash)
IEO
IEO Period: 8th April 2020
Total Tokens: 5,000,000,000 KAI
Total Tokens Available for Sale: 750,000,000 KAI
Total Raised: $1.08mn
Average ICO Price Per Token: $0.00144
Total Tokens Sold: 750,000,000 KAI
KAI Token Allocation
Total Supply: 5,000,000,000 KAI
IEO (Gate.io Startup): 750,000,000 KAI (15% of total supply)
Ecosystem: 1,000,000,000 KAI (20% of total supply) — 10% upfront, 5% locked for 3 months and the remaining 5% locked for 6 months
Community: 250,000,000 (5% of total supply) — Locked for 3 months
Private Sales: 816,000,000 KAI (16.32% of total supply) — Locked for 6 months, then vested equally each month for 10 months
Block Rewards: 500,000,000 KAI (10% of total supply) — over 5 years
KardiaChain Team Locked Tokens
Team: 600,000,000 KAI (12% of total supply) — Locked for 12 months, then vested equally each month for 24 months
Advisors: 150,000,000 KAI (3% of total supply) — Locked for 12 months, then vested equally each month for 24 months
Foundation Reserve: 934,000,000 KAI (18.68% of total supply) — Locked for 12 months, then vested equally each month for 24 months.
Exchanges
KAI is available for exchange on the following platforms
Uniswap

KuCoin

MXC

Gate.io

Hotbit

Bilaxy

Bittrex

Coinone

Kyber Network

1INCH Exchange

IDEX and Hoo
Services
KAIStarter
A subsidiary of KardiaChain that allows KAI holders to earn revenue shares. KAIStarter is a DeFi platform and its first project, Sugar Daddy Sugar Baby, was broadcasted to a YouTube channel with 6 million subscribers.
For KAI holders, a lockup of a total 7.5mn KAI for 3 months will allow holders to receive revenue share from this in USDT, proportional to the individual's locked amount.
Mobile Top-Up
KardiaChain launched their mobile top-up service on Viettel, MobiFone, and Vinaphone – these are the three largest network providers in Vietnam.
This provides over 90 million people with access to KAI, and those that hold KAI are able to recharge balances on their mobiles and access internet data packages.
Mai Linh Green Card
Mai Linh Green Card was launched by KardiaChain. This service allows travelers in Vietnam to use KAI to pay for taxis.
Partnerships
Mai Linh Corporation
KardiaChain forms partnership with Mai Linh — Vietnam's largest taxi corporation
The partnership between the two organizations involves deep collaboration on both business and technical fronts, bringing large-scale use cases to the KAI token in the near future, as well as bring blockchain technology to the vast user base of Mai Linh Group.
Mai Linh Group provides KardiaChain with access to a large user base, boosting the use case of the KAI token, while KardiaChain will help Mai Linh Group gain a technological advantage over its competitors as Vietnam aims towards a cashless society.
Stably
Stably is a fast-growing FinTech company in Seattle founded in 2018 by a team of former Amazon bankers and software engineers.
The US-based corporation, with a currently designed USDS business model and the stable coin BaaS (Blockchain-as-a-Service), plans to build asset-backed tokens on KardiaChain. Having a high-quality network and a growing portfolio of customers, including Tezos, VNDC, Stellar, and Catalx, Stably will provide KardiaChain with world-class business banking and partner services. and B2B customers in the KardiaChain ecosystem.
"Stably is delighted to be partnering with a group of Vietnamese blockchain comrades. Together with KardiaChain, we will drive the adoption of stablecoins and crypto assets by major enterprises in Southeast Asia's fastest growing economy. Vietnam ranks second in the world in the current highest cryptocurrency adoption rate, so this market is ripe for a DeFi Revolution ".
Kory Hoang, CEO and co-founder of Stably says.
"KardiaChain looks forward to working with Stably. We are excited for the next move to digitize crypto assets to transform banking / merchant services for B2B business partners and businesses. With the excellent USDS business model and the stable currency BaaS, I believe we can together pioneer the DeFi Revolution in Vietnam. "
-Trí Pham, CEO, and Co-Founder of KardiaChain shared
NEM
KardiaChain partnered with NEM, one of the early blockchain launched in 2015 and they have had so many recent collaborations with non-financial DeFi projects.
The KAI Membership DApp currently has more than 100,000 users worldwide. The integration of tokens (XEM) into the application will extend the KAI ecosystem to a wider and larger audience coming from the NEM community.
With many products in the KAI Membership integration roadmap, current and upcoming users from the NEM community will be able to experience multiple DeFi and real-world applications in a comprehensive KAI DApp. Also, the NEM ecosystem will also expand to have more products for their existing users and even attract new users.
DAO Maker
KardiaChain also collaborated with DAO Maker, a warehouse of solutions for blockchain investors and users.
DAO Maker is a self-funded project launched in 2018, operating as an established consultant agency and software provider boosting startups in the blockchain space.
By integrating DAO Maker token to KAI Membership app as well as the Dao Maker solutions, it would bring in better opportunities for KAI holders to onboard a significant number of users to experience blockchain in a smart and convenient way. Furthermore, KAIstarter is a crowdfunding platform and exchanges its features with Dao Maker blockchain SaaS in order to enhance user experience.
ShareRing
KardiaChain also partnered with ShareRing, the world's most secure and flexible identity verification system, designed to seamlessly integrate with businesses across a variety of industries, from travel to insurance, logistics, charity, cryptocurrency, marketplaces, and more..
Tim Bos, CEO of ShareRing, expressed a positive outlook with the partnership:
"We are truly looking forward to this collaboration with an excellent team aligned with our goals. Seeing their use cases have huge potential to be widely adopted, at ShareRing we connect industries together, and KardiaChain is well-positioned to do so with their interoperability strategy and business know-how in the growing SouthEast Asian market."
Tri Pham, CEO of KardiaChain also showed excitement over the partnership:
"We are lucky and predestined to meet ShareRing team by asking for some references and insights, also through a strong recommendation from ShareRing and KardiaChain's trusted mutual partners; both companies met for exploratory talks in mid-December. ShareRing is a talented team that is always aiming for the best blockchain value in real life. We appreciate their vision and are willing to be companions in this regard."
With the ShareRing's App launch just around the corner, ShareRing will integrate KAI token, opening up a horizon of utility through ShareRing partner products, including travel services, e-commerce, e-visas, local delivery services, healthcare, passport apps, payments/foreign exchange apps, car rentals, insurance, and more.
ShareRing will integrate KAI into the ShareRing Ecosystem within the app wallet to be accepted as payment for any services on the ShareRing network, as well as for any of ShareRing's connected partners across alot of industries. ShareRing may consider adding KAI's services/dApps to their App as well in the near future.
Similarly, KardiaChain will integrate ShareRing's travel and passport features into KardiaChain ecosystem via the KAI membership app with the top-up service, payment gateway, KAI master wallet, and Mai Linh taxi service.[8][4][5]
See something wrong?
Report to us.
KardiaChain
Did you find this article interesting?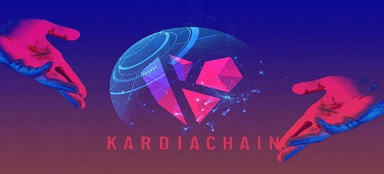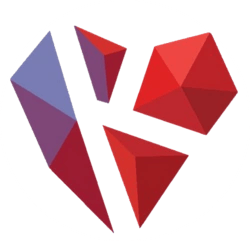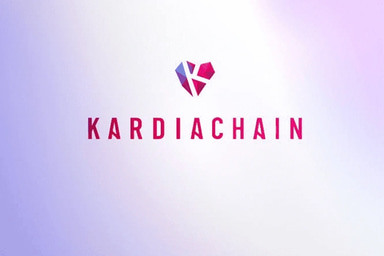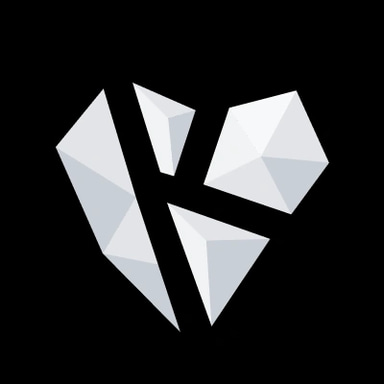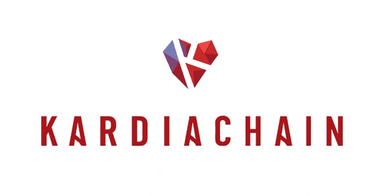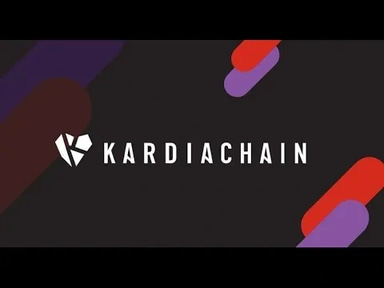 REFERENCES
[4]
Coinmarketcap
Aug 20, 2022