Ken Timsit
Ken Timsit is the head of Cronos Labs and Managing Director of Cronos chain — a decentralized finance and blockchain gaming ecosystem that interoperates with Ethereum and Cosmos technology, and was developed by Crypto.com. [1][2][5]
Cronos Labs is the ecosystem investment fund, web3 start-up accelerator, and incubator of Cronos chain.
Education
Ken Timsit attended École Polytechnique[3] for an MSc in Engineering and General Management from 1995-1998. In 1998 he enrolled in Mines Paris - PSL[4] and graduated with an MSc in Engineering and General Management in 2000. [2]
Career
Ken Timsit began his career at The Boston Consulting Group (BCG) where he spent 15 years (2000-2014) in Paris, New York, and Singapore. He was a Partner and Managing Director focused on the financial services and fintech industry in Southeast Asia. [5]
In 2014, he was the COO and Co-founder at GEMFIVE (GuoLine eMarketing Sdn Bhd), an online shopping destination where to discover new brands, and look shop for the must-haves. Timsit was in charge of operations, analytics, payments, partner operations, supply chain & delivery, and customer service. [2]
Ken spent 3 years (2014-2017) as a Managing Director at ECKT in Singapore where he was the Senior Advisor, interim executive, and investor. He was involved in projects concerning financial services and technology with BCG, Lu.com, PopLister, and Coucou. [2]
In 2017 Ken joined ConsenSys[7], a leading blockchain software company as the Chief Revenue Officer (CRO) in charge of worldwide sales & marketing until December 2021. [2]
Cronos
Ken Timsit joined Cronos and Cronos Labs as the head of operations in November 2021. [6]
Cronos is an open-source and decentralized public blockchain of Crypto.com, built on top of the Cosmos SDK, and is also compatible with both the Ethereum Virtual Machine(EVM) and Inter-Blockchain Communication(IBC) Protocol. This allows users to import cryptocurrencies from both networks as well as DApps to be easily integrated into the ecosystem. [6]
The Cronos ecosystem consists of Cronos — the open-source blockchain protocol developed by Crypto.com, Cronos ($CRO) — the cryptocurrency, used as native token by both the Cronos chain and the Crypto.org chain and Cronos Labs — the team, Web3 startup accelerator, and ecosystem development fund focused on growing the Cronos ecosystem. [6][11]
"The mission at Cronos is about bringing the next generation of users to direct ownership of their cryptos, DeFi investments, and NFTs"
— said Ken Timsit in an interview. [12]
In February 2022, Ken Timsit was named the Managing Director of Cronos chain and Particle B[8], a blockchain startup accelerator focusing on DeFi and Gamefi projects and on the development of the Cronos ecosystem. [5][6]
"We are uniquely positioned to accelerate development of the rapidly-growing DeFi and GameFi ecosystem by supporting its developers on the Cronos EVM (Ethereum Virtual Machine) compatible chain. I've long admired the Cronos project from afar and am honored to lead it at such a critical time of growth and innovation."
— Ken Timsit said.

Personal Life
Ken Timsit has co-authored several publications on fintech and blockchain and is a frequent speaker at technology events. Between 2018 and 2020, he was a management committee member of the EU Blockchain Observatory and Forum, a two-year-long initiative launched by the European Commission. [2][5][9][10]

See something wrong?
Report to us.
Ken Timsit
Did you find this article interesting?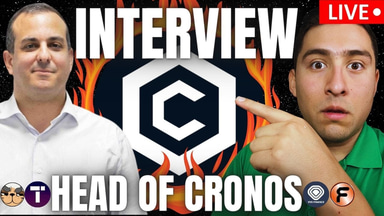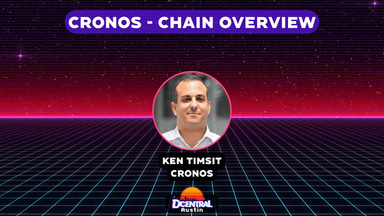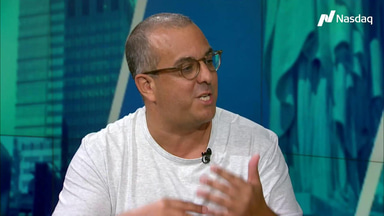 REFERENCES
[1]
Youtube interview
Feb 8, 2023
[3]
École Polytechnique
Feb 8, 2023
[5]
ken's appointment
Feb 8, 2023
[6]
cronos website
Feb 8, 2023
[8]
particle b twitter
Feb 8, 2023
[9]
interview with finance magnates
Feb 8, 2023
[10]
interview with business2community
Feb 8, 2023
[12]
interview with hackeroon
Feb 14, 2023