Larva Labs
Larva Labs is a technology company based in the United States, founded in 2005 by John Watkinson and Matt Hall, best known for creating the first NFT PFP collection, CryptoPunks. The company initially focused on writing apps for the T-Mobile Sidekick and has since expanded to other platforms such as Android and iOS, developing over 50 apps for the Sidekick and over 20 for other platforms. The company has had the opportunity to work with clients such as Google and Microsoft on a variety of projects and also offers a range of technology and software development services, including web infrastructure, genomics analysis software, 8-bit roleplaying games, and blockchain art projects.[1][2]
Projects
Blockchain
Cryptopunks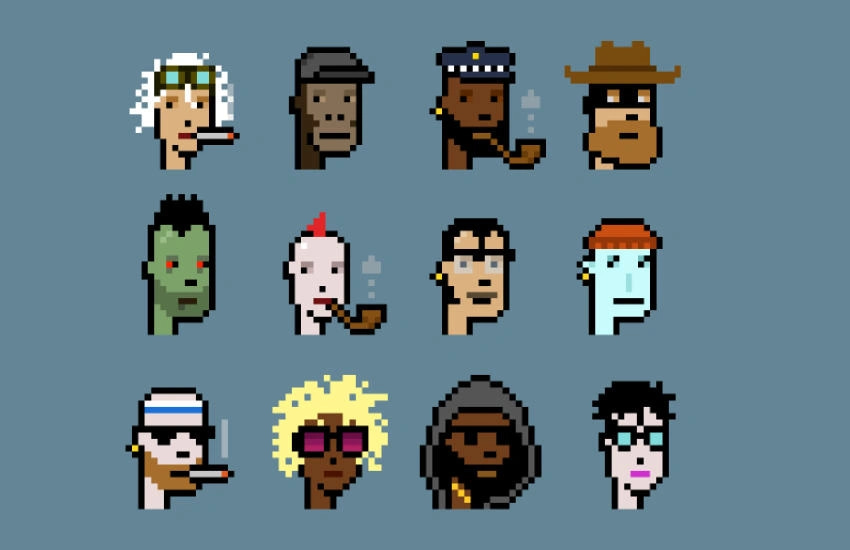 One of the most well-known projects created by Larva Labs is
CryptoPunks
, a collection of 10,000 unique, pixel art characters created on the
Ethereum
blockchain. Each CryptoPunk is a one-of-a-kind
non-fungible token
(NFT) that can be bought and sold on the open market. The project gained widespread attention in the art and cryptocurrency communities, and many of the CryptoPunks have been sold for high prices at auctions and on marketplaces. It was released in June 2017.
[3]
In March 2022, Larva Labs sold the intellectual properties of
CryptoPunks
and Meebits collections to Yuga Labs, the creator of the rival NFT collection
Bored Ape Yacht Club
. Despite the sale, the
CryptoPunks
and Meebits marketplaces are still hosted on Larva Lab's website. Along with the rights to the collections, Larva Labs also sold several NFTs from each collection to Yuga Labs.
[4]
The project was originally intended as an experiment to see if it was technically and psychologically feasible to represent and sell digital art on the blockchain. Some of the challenges the team faced included finding ways to represent the art on the blockchain in a cost-effective way and fixing a bug in the code that governed the sale of the CryptoPunks. Despite these challenges, the project was a success and helped to pave the way for other projects in the field of non-fungible tokens.[18]
Autoglyphs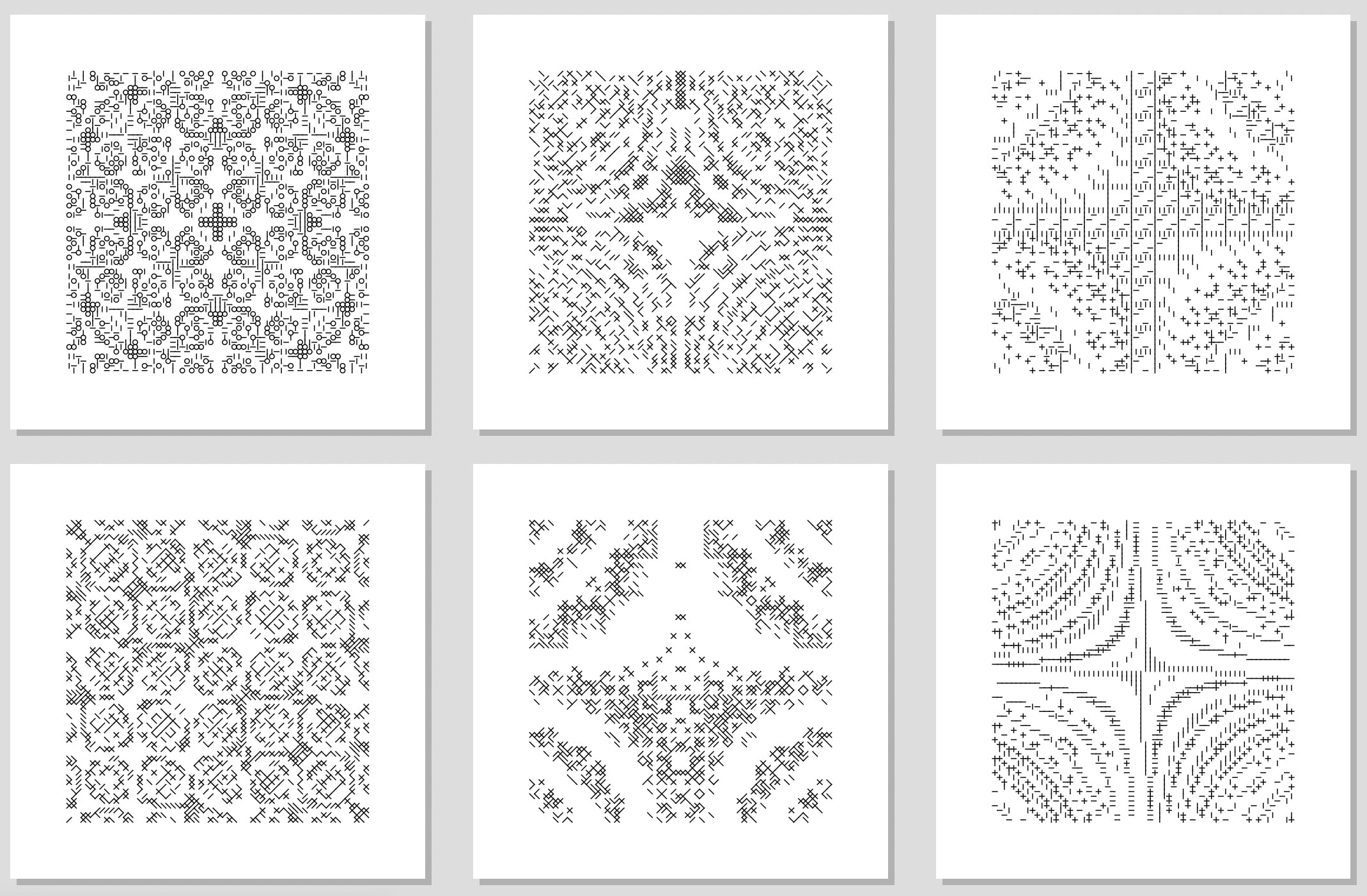 Autoglyphs is the first "on-chain" generative art project on the
Ethereum
blockchain that allows users to create and own unique artworks. The project was launched in 2019, and anyone who donated the creation fee of 0.2Ξ (about $35 at the time) to 350.org, a charity that fights against climate change, could create a glyph, thus becoming the first owner of that glyph. There is a restricted number of glyphs created, with a total of 512. Larva Labs no longer controls the code for generating the art or managing the ownership of the glyphs, which allows for a long-term guarantee of ownership and provenance that is independent of any central authority.
[7]
[8]
Meebits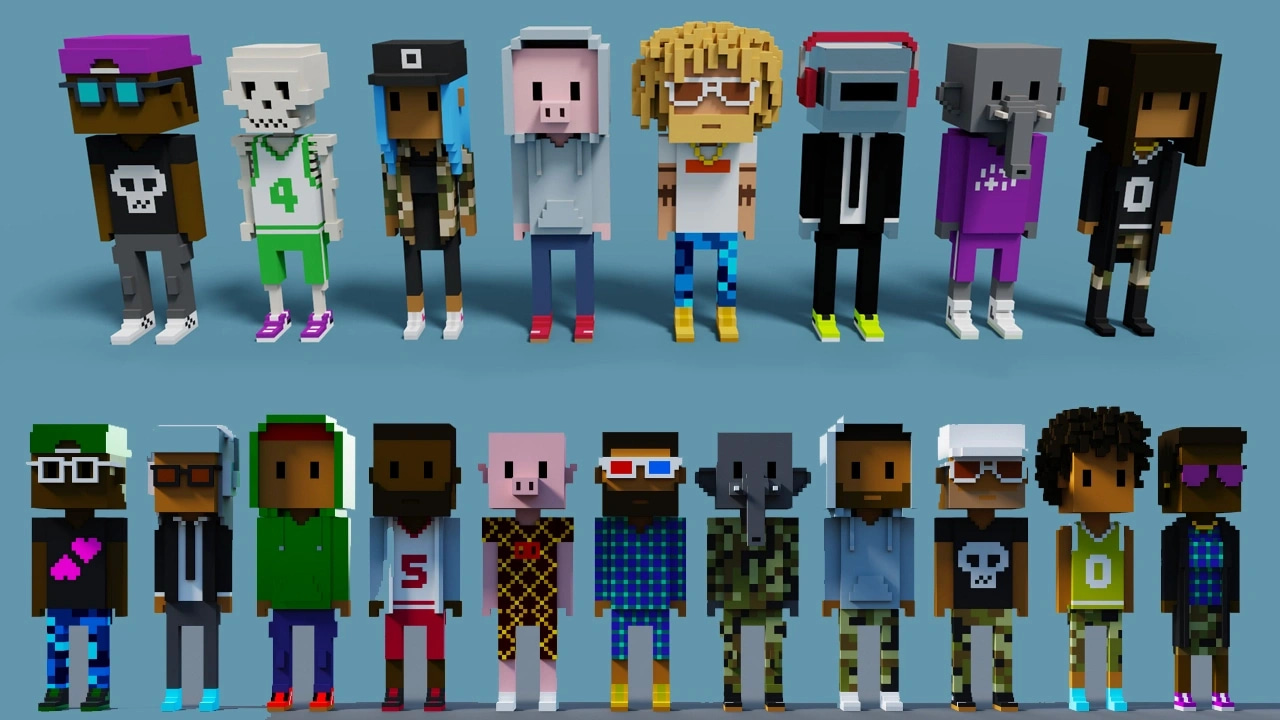 Meebits are 3D voxel characters that are generated using a custom algorithm and registered on the Ethereum blockchain as
non-fungible tokens (NFTs)
using the ERC-721
smart contract
. There are currently around 20,000 different Meebits available, with characters based on popular games such as Roblox and Minecraft. Meebits can be used in virtual worlds and can be bought, sold, and traded on the
Ethereum
platform. The Meebits NFT contract includes a custom marketplace that supports the trading of up to 100 Meebits per transaction, as well as standard buy, bid, and ask transactions.
[5]
[6]
Web
Github Data Visualization using Flutter Web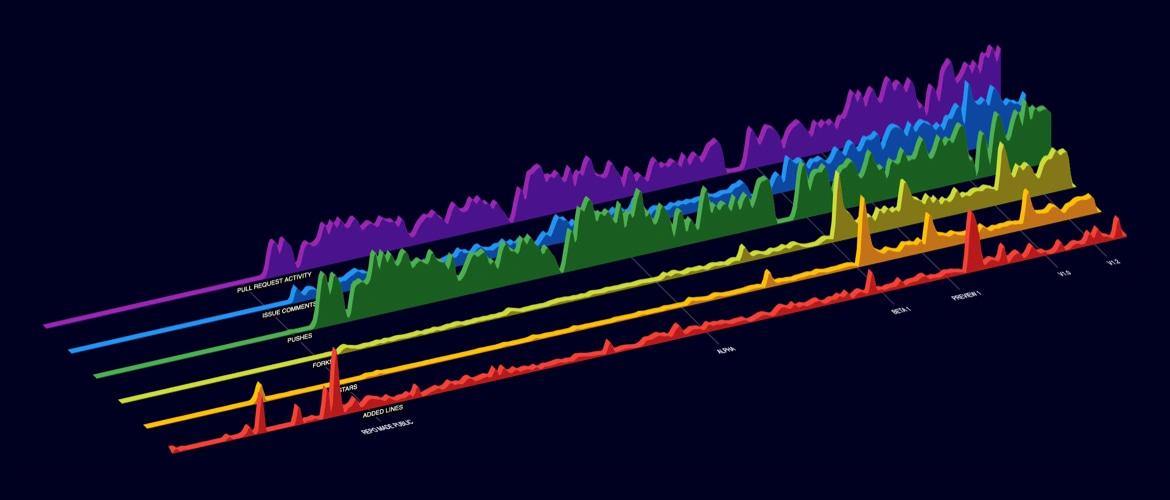 Flutter is a cross-platform development framework that is used for app development. After the project increased in popularity, an animated data visualization assembling commits, stars, forks, pull requests, and comment activities to illustrate the activity of the project on Github was created. The collected data is used to write an animated "layered area chart" with an interactive timeline feature that allows users to pause the animation and explore the data.
[9]
Mobile
Androidify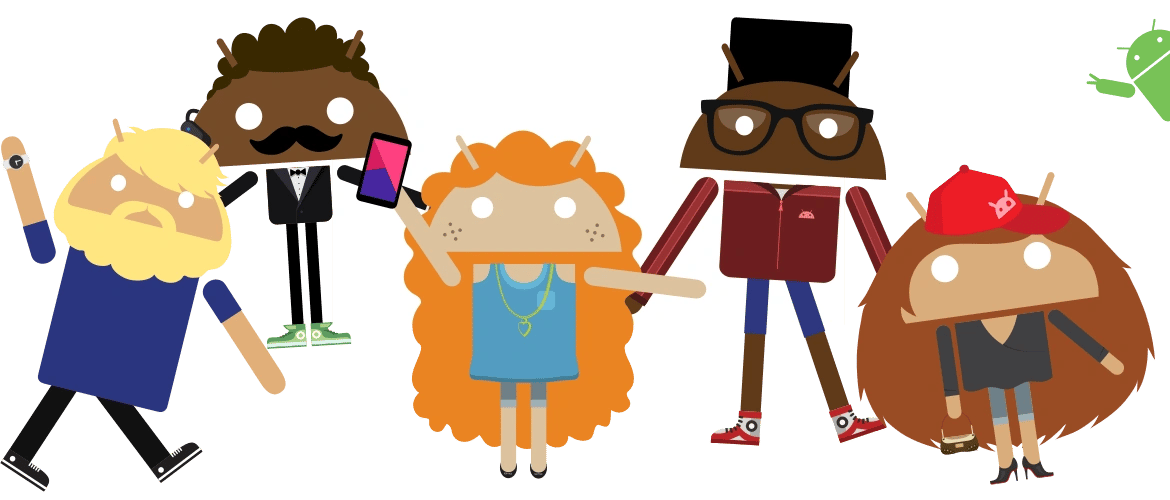 Androidify is a mobile app that allows users to create and customize their own Android characters, known as "Androidifies." Users can choose the appearance of their Androidify, including the shape, size, and color of the head and body, as well as the clothing and accessories. They can also add animation by choosing from a range of predefined poses and gestures. There are hundreds of customization options available, including different body parts, clothing items, and accessories. Once users have created their character, they can share their creations on social media.
[10]
[11]
BreathPacer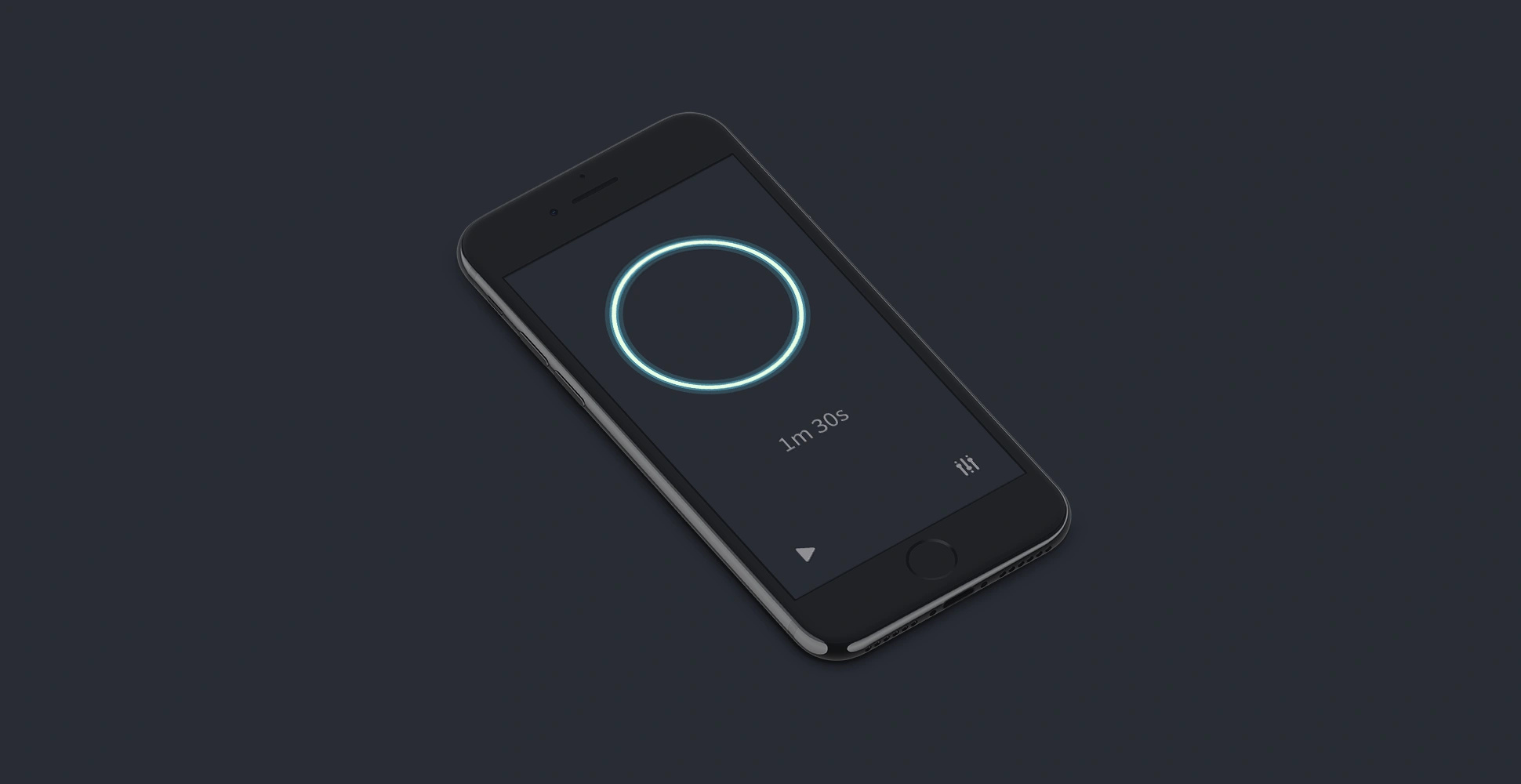 BreathPacer is a breathing guide app that can help users reduce stress and achieve deep relaxation through therapeutic breathing techniques. The app offers several features to assist with proper therapeutic breathing, including visual breathing cues, rain sounds to guide inhalation and exhalation, customizable pacing, an algorithm tailored to the user's height, the option to gradually decrease breathing rate during a session, the ability to play personal music, and a breathing timer. BreathPacer has been featured in "Mac Life" as a top app for improving health.
[17]
Boo!
Released in 2015, Boo! is an Android Experiment that utilizes face detection and procedural animation. When using the app, the front-facing camera of the device is utilized to detect if the user is watching. The movements of the creatures within the app are based on spring/mass physics simulations and are drawn algorithmically without the use of bitmaps or pre-made animations.[15]
AppChat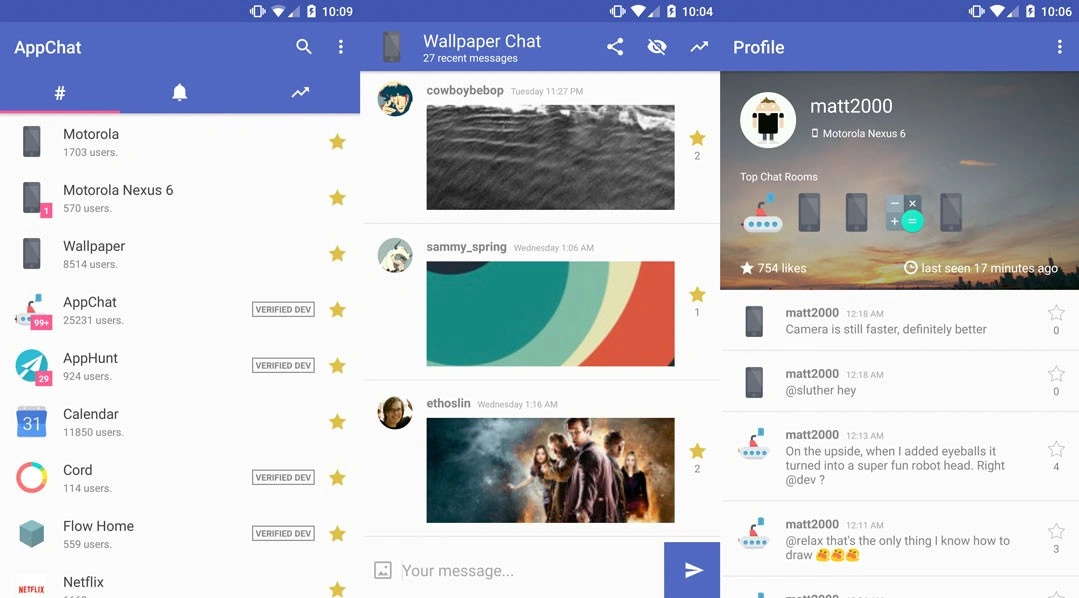 AppChat is an Android app launched in 2015 that creates a chat room for every app installed on a user's device. The app was designed to allow people to get help with apps, compare high scores, and share screenshots. It was developed in a week and gained widespread popularity, receiving over 10,000 downloads in the first two days after its launch on Reddit. Among its features are the ability to chat with other users who own the same phone, share and view phone wallpapers, view user profiles and app usage data, verify app developers and grant them moderation abilities in their app's chat room, and view a list of trending apps. Nonetheless, the project was not able to sustain for the long term, as user activity gradually declined.
[16]
Road Trip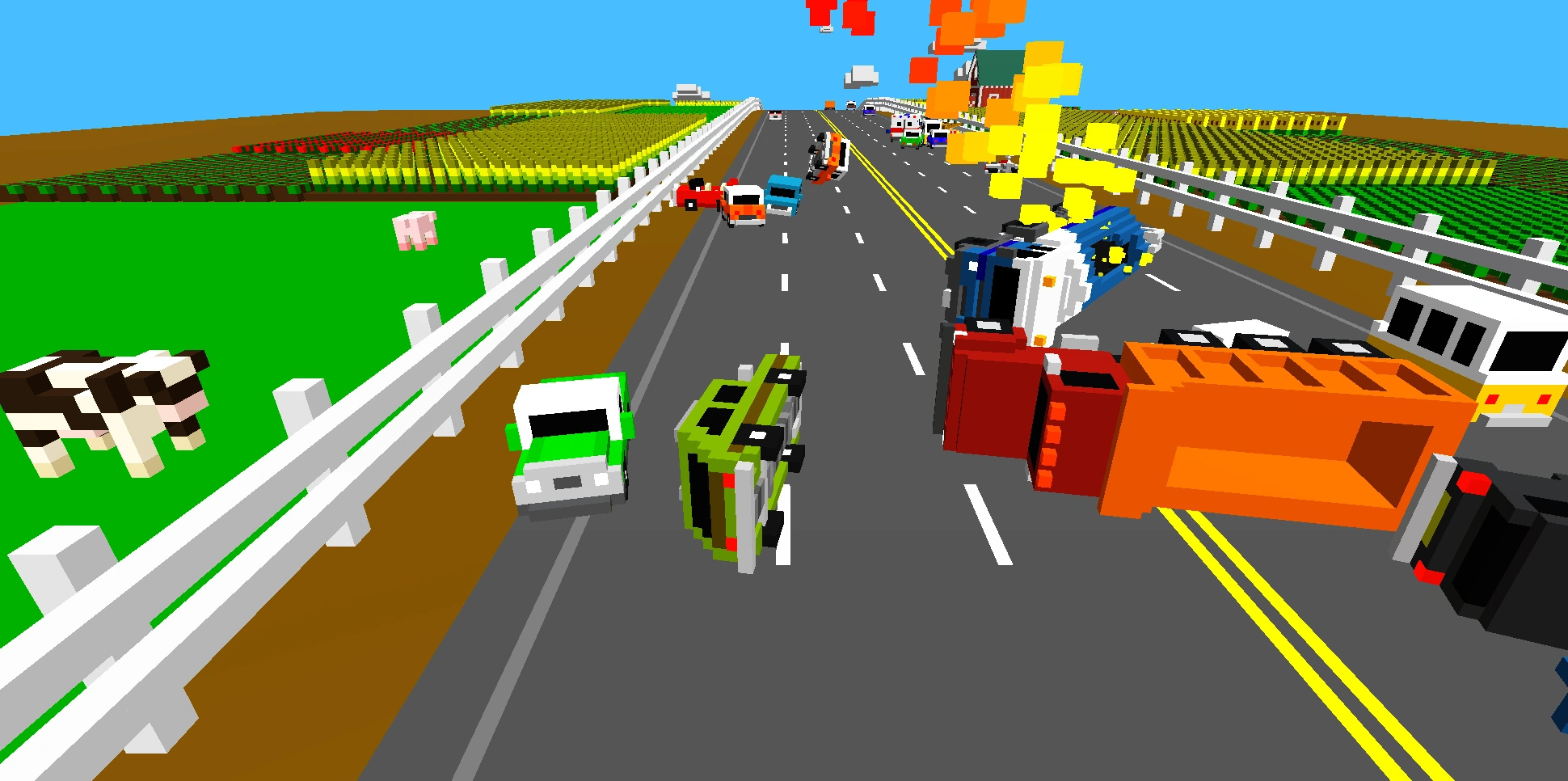 Created in 2017, Road Trip is a mobile game where the player is a driver traveling across the country. The game offers a variety of vehicles to choose from, such as golf carts, wagons with sheep, and big rigs with poorly secured boxes. As the game advances, the player can earn new vehicles and collect coins.
[13]
[14]
Flowhome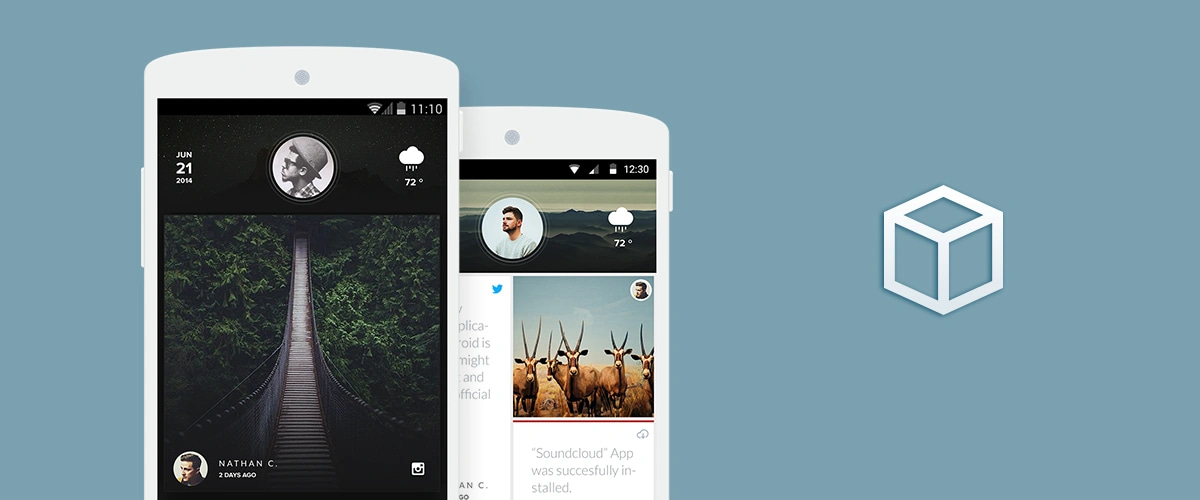 Flow Home is a home screen replacement app that allows Android users to customize their home screen with a variety of themes, icon packs, and wallpapers. It also provides quick access to favorite apps and frequently used features through a customizable dock, as well as tools and utilities like a weather widget and music player. In addition, Flow Home offers a new way to view and interact with content from social networks and other sources by displaying it within the app icons on the home screen. Users can view and engage with photos, tweets, messages, and news articles from their home screen, and share them with others directly from the app.
[12]
See something wrong?
Report to us.
Larva Labs
Did you find this article interesting?