Lattice
Lattice is the native cryptocurrency token of the Lattice Exchange. The Lattice Exchange is a decentralized finance application built with Ethereum and Constellation's Hypergraph Transfer Protocol.[1][2]
Overview
Lattice is a decentralized finance (DeFi) application that was created using Ethereum and Constellation's Hypergraph Transfer Protocol (HGTP). Lattice Exchange aims to advance and modernize the world's financial trading solutions for crypto assets. Lattice empowers users and liquidity providers alike with advanced AMM algorithms.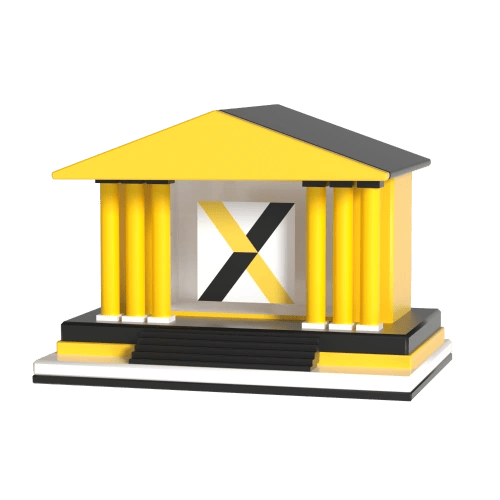 Lattice aims to be an evolution with respect to the existing DeFi (Decentralized Finance) solutions by providing more assurance in crypto asset trading and settlements thereby giving its users the ability to incorporate multiple specialized and asset-specific automated market-making algorithms. This solution is aimed to further advance the blockchain industry with improved financial instruments that are cost-effective and carry the speed, security, and scalability that traditional securities asset traders are accustomed to.
Lattice Exchange aims to overcome the weaknesses of current DeFi applications with thicker liquidity, institutional-grade (AMM) Autonomous Multiple Model algorithms, and ultimately faster and less expensive settlement due to the use of the Constellation HGTP. Lattice will thereby bring institutional-grade reliability and usability to the DeFi ecosystem.[3][4]
Features
Given below are some of the key features as highlighted on the Lattice Exchange platform:
Flexible Liquidity Pool:
On the Lattice exchange, its aim is to ensure a liquidity pool that allows lenders to earn transaction fees on their liquidity deposits.
Advanced Matching Algorithms:
The Lattice exchange platform promises an advanced platform for pluggable institutional-grade order matching algorithms that are asset-specific (multiple AMMs).
Automated Market Making:
On this exchange platform, the Automated market-making (AMM) will be based on the liquidity pool.
Tokenomics
Lattice Token (LTX) is the governance token functioning within the Lattice exchange's ecosystem. This cryptocurrency gives its holders certain rights in regards to economic parameters like transaction fees and inflation/deflation. This token is also built to become fully decentralized and governed by the token holders of the protocol and for the benefit of the platform users. The Lattice exchange believes its Lattice products are different from traditional 'order book' based DEXes, instead of market-makers, the liquidity provider mostly contributes to the platform through depositing in the pool and earning transaction fees in the respective pool. The Lattice exchange, beginning its platform liquidity, allows for the provision of token rewards for users who add assets into the protocol. The Lattice token is the governance token that will also be used on the Lattice's platform to incentivize trading activities on the protocol.[5][6]
The token has a total token supply of 100,000,000 LTX, and its ticker is denoted as LTX. Currently, the most active market trading LTX is Bithumb Global.[7]
See something wrong?
Report to us.
Lattice
Did you find this article interesting?