LUKSO
LUKSO is a Decentralized Ecosystem for brands, innovators, and creatives to use and build Blockchain Applications and to bring innovation to the next level.
LUKSO is a Blockchain for the new creative economies, which powers the next generation of physical assets and digital life. It enables the lifestyle, fashion, media, and design spaces to drive innovation around the core themes of future creative work - enabling unique identities, creating digital experiences, and building tokenized communities. It was founded by 'Fabian Vogelsteller, a Blockchain veteran.[1][2]
Overview
LUKSO is a Blockchain Infrastructure, providing a series of standards and solutions for physical and digital consumer goods, in order to foster transparency, circularity, and new forms of responsible production and consumption.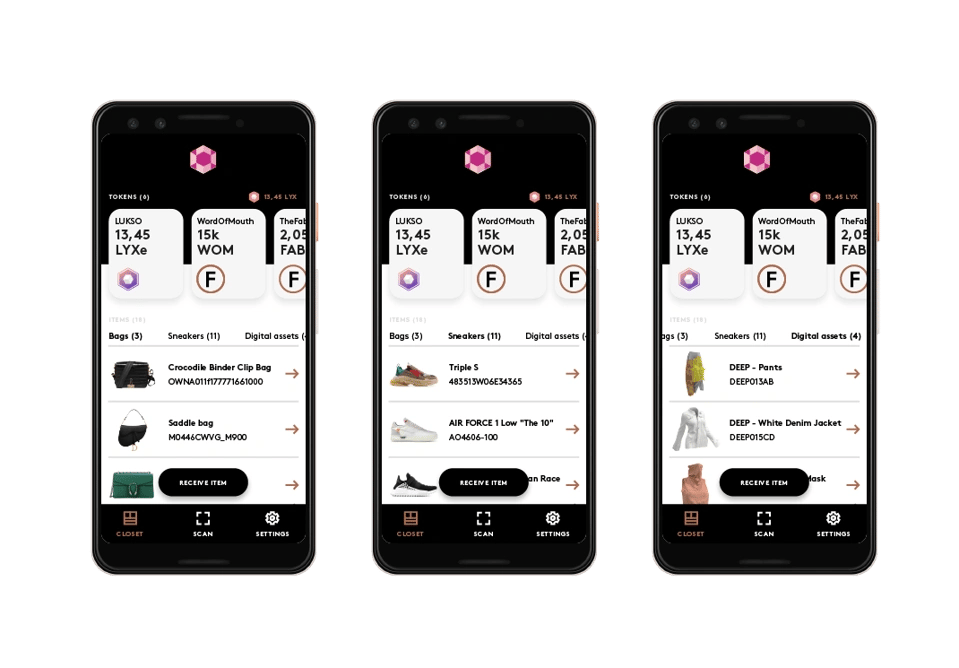 LUKSO is a
Blockchain
for the New Creative Economies, dedicated to the lifestyle space. It is a blockchain network dedicated to the new digital lifestyle, where the worlds of Fashion, Gaming, Design, and Social media intersect.
LUKSO is a public and domain-specific blockchain. It leverages the novel design benefits of crypto-economics to instigate a whole new discourse around the convergence of creativity, technology, and human interaction. While the lifestyle space is made of exceptionally social groups, the LUKSO blockchain acts as their digital interaction layer and carriers real value.[3][4][5]
The mission of LUKSO is to set up a digital ecosystem for the creative spaces will be guided by three principles, which have been made possible by the recent technological developments of blockchain technology:
To enable unique and interoperable digital identities for all participants and objects, which will allow them to interact and transact with each other across systems and platforms.
Lifestyle production and consumption must make full use of the processes of virtualization so that immersive digital experiences can be shared.
Through tokenization of creative communities, we can let value flow freely between all participants, where token economies can strengthen customer experiences, commitments, and relationships.
History
The LUKSO, project was initiated from the idea of Fabian Vogelsteller's partner, Marjorie Hernandez in 2017. At the time Marjorie worked at Ernst & Young building their Berlin Innovation Lab. Marjorie and her team worked with many clients on Blockchain projects, which got her a good insight into what the industry at the time was up to in terms of Blockchain. Fabian has been following the Blockchain space since 2013 and started actively developing at the Ethereum Foundation in January 2015. This gave Fabian and Marjorie a lot of insights into both worlds — the corporate and the open-source space of the Blockchain ecosystem. Through that, they realized quickly that real-world use cases on Blockchain are about to happen, but at the same time saw how corporations didn't know how to realize the full potential of open decentralized infrastructure, as they were rather opting-in for private permissioned Blockchains.
Fabian is the initiator of the ERC-20 token standard and developer of many important projects in the Ethereum space like the Mist Browser, the Ethereum Wallet, and web3.js. He had an inspiration and he thought about how he and Marjorie can get the current world to adopt such a breakthrough technology like Blockchain. As he watched the space evolving it became more and more obvious for him that the future for any industry with Blockchain lies within the launch of their own networks for multiple reasons.
Consequently, this led to the launching of LUKSO (LYXe) in May 2020.
Tokenomics
LUKSO (LYXe) has a Market Cap of $335,346,425. LUKSO has a circulating supply of 15 Million LYXE coins and a maximum supply of 100 Million. LUKSO registers an All-Time High of $27.08 on March 12, 2021, and an All-Time Low of $0.203056 on July 18, 2020.[7][8]
LUKSO Foundations
Universal Public Profiles: Blockchain-based user and company profiles enable permanent identifiers in the digital world. They allow for universal login's that makes remembering username and password a thing of the past while giving users full control of all their virtual assets.,

Digital Certificates: LUKSO introduces an additional digital layer to the ownership of creative goods that make unique characteristics permanently visible.,

Cultural Currencies: Tokens are a new form of interest, status, participation, and value on a global scale. They are cultural currencies and attach measurable and transferable value to all socio-creative activity.[9]
See something wrong?
Report to us.
LUKSO
Did you find this article interesting?