Metal Pay
Metal (Cryptocurrency) is an ERC-20 cryptocurrency token issued as the utility token within Metal's ecosystem and the platform's MetalPay. Metal is a blockchain-based system that utilizes Proof-of-Processed-Payments to identify users, rewarding them for converting legacy Fiat money into Cryptocurrency.[1][5][6]
Overview
Metal (MTL) is a system similar to bitcoin but with a user-friendly interface and front-end that is similar to Venmo, Square, or PayPal. Metal can act as a bridge to Bitcoin (BTC) or any cryptocurrency available. Many small businesses across the world prefer to only accept cash. However, in an increasingly cashless society, refusing to accept digital and card payments can be problematic.[7][8]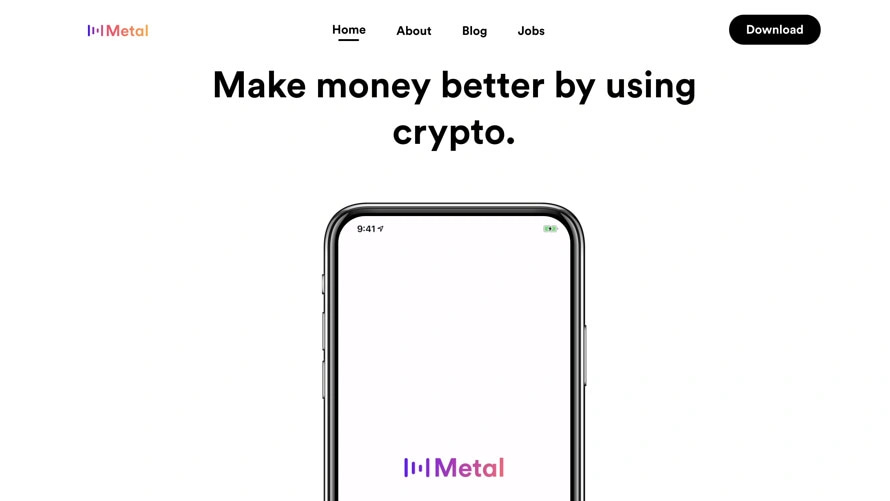 Put simply, Metal believes cash-only businesses can benefit by adopting cryptocurrency as a new form of cash, as cryptocurrencies possess many of the same properties particularly around privacy, censorship resistance, and fungibility. In order to bring digital payments into a world that utilizes blockchain-based technology over some traditional banking rails, Metal expects to save consumers 4-5% on all purchases.
Metal Ecosystem
Incentives
Metal does everything traditional payment apps can do. This includes Peer-to-peer transfer and real-time invoicing. With cryptocurrency integration and PoPP, Metal users will earn cryptocurrency for making normal payments. PoPP is a mechanism to incentivize people to leave fiat money for Cryptocurrency. It gives people an opportunity to be a part of the financial system by giving them a financial history, which can enable them to open bank accounts and access other services. Merchants may purchase platform credit with MTL which will entitle them to a discount on all associated payment processing fees and a discount on merchant services. The use of the MTL token by merchants and individuals will drive adoption and thus usage beyond platform-based services provided by Metallicus Limited, the parent company of Metal. Merchants may also receive an additional 5% off payment processing fees for offering a discount when paying with MTL. Many merchants will find it advantageous to offer the MTL discount to save on traditional credit and debit card processing fees. Due to the ability to save merchants on processing fees, consumers utilizing the platform will receive significant discounts when making purchases. Owners of Metal will receive significant benefits in the form of discounts:
Discounts for Metal merchants.
Discounts for customers paying with MTL 5.
Discounts for consumers in the form of heavy discounts on pay features.
Proof-of-Processed-Payments
Proof-of-Processed-Payments (PoPP) acts as a provable way of identifying users and distributing new currency into the system. At the same time, it rewards users who convert fiat currency into cryptocurrency. For this identity-based, volume-dependent distribution network, Metal first identifies a user through a social security number or passport ID with identification software. Second, Metal gets a photograph on file, either a selfie or picture of identifying documents. Third, Metal can link a credit or debit card number in preparation for processing a payment. If no credit/debit card is available, a user can sign up with only an email address and invoice credit/debit/cash accounts into cryptocurrency. Provided all data points check out and the registered name on the identification matches the name on the credit or debit card, Metal initiates a payment using proprietary anti-money-laundering (AML) and anti-fraud technology. The payment typically declines or accepts in under one minute. The pending payment notification shows on the transaction list for the receiver of funds. When the payment is completely settled and the bank transfer or cryptocurrency issued, a portion of the gross amount of the payment is returned in METAL tokens. This is 5% of the 6 volume of the transaction at trading value for MTL in either direction (sender/receiver).
As an example, $100 in MTL is sent. It is trading $1/MTL. Both sender and receiver would both get 5 MTL. In order for the receiver to claim the additional MTL, they must go through the Know your customer process and be identified as a separate person receiving the payment. If a user wishes to simply top-up their account with a crypto balance, they are eligible for a discount of the purchase price of the transaction in MTL, the parent company of Metal, collects fees for processing payments.
Metal Pay
This is the ecosystem's application that makes the easiest way for users to buy, sell, and trade crypto. With Metal Pay to users can buy $MTL and other cryptocurrencies to use in real life.[2]
Tokenomics
Metal (MTL) is a native ERC20 cryptocurrency token created on the Ethereum Blockchain and is used in all segments of the Metal ecosystem as well as a digital token for transactions and trading. The token's ticker is denoted as MTL and it has a total Supply of 66.6 Million MTL. The token registered an All-Time High of $17.03 USD on June 21, 2018, and an All-Time-Low (ATL) of $0.117252 USD on March 13, 2020. Currently, the most active market trading $MTL is the Upbit cryptocurrency exchange.[3]
Social Media
Metal (MTL) is available on the following Social media handles and can be contacted on Twitter, Facebook, Instagram, Reddit, and Telegram.[4]
See something wrong?
Report to us.
Metal Pay
Did you find this article interesting?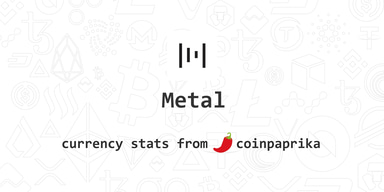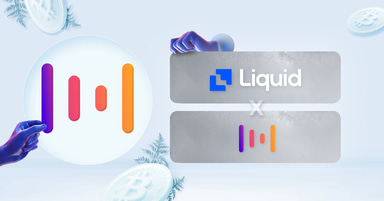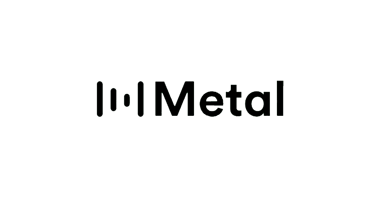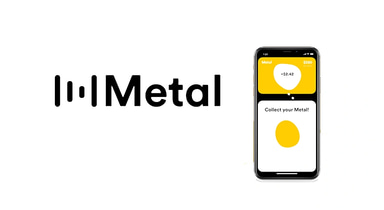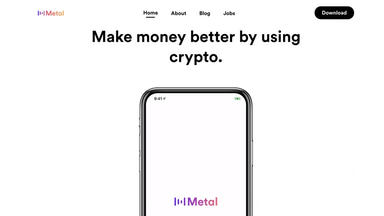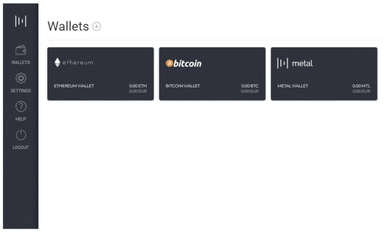 REFERENCES
[1]
Metal Pay Website
Aug 22, 2022
[2]
Additional information on Coinmarketcap
Aug 22, 2022
[3]
Metal Pay on Coingecko
Aug 22, 2022
[4]
Metal Pay on Twitter
Aug 22, 2022
[5]
What is Metal Pay?
Aug 22, 2022
[6]
How do I sign up for Metal Pay?
Aug 22, 2022
[7]
How do I unlock the Cash Card in Metal Pay?
Aug 22, 2022
[8]
How do I claim staking rewards in the Proton Wallet?
Aug 22, 2022