Milady Maker
Milady Maker is a collection of 10,000 generative neochibi-style profile pictures (pfp) NFTs inspired by the street-style tribes of Y2K Japan and it is hosted on the Ethereum blockchain. [3][1][2][4]

Overview
An online collective called Remilia whose CEO was Charlotte Fang ("Charlie" or "Charlemagne") launched the Milady Maker avatars in August 2021. Initially, the idea was to give holders access to a "​​highly customized Minecraft server". The Milady NFT project soon expanded its ecosystem to involve NFT banners, mixtapes, VRtube, a bootleg merch store, and more. [5]
Milady's generate a variety of accessories, and their overall stylishness is rated with a drip score, which helps tie value to aesthetics over pure trait scarcity.[6]
The art for Milady NFTs is created by a digital artist named Sprite Bonkler[7], who has a childlike take on anime illustration and produces all of the art for Milady Maker.[6]
Drip Score
The Drip Score is a rating system used in the Milady Maker NFT collection to assess the overall stylishness of each Milady. It takes into account the rarity of each cosmetic item, the prominence of each slot, and any theme or costume complete badges earned. The Drip Score is designed to help tie value to aesthetics over pure trait scarcity, and each Milady is given a letter grade for their Drip Score, ranging from D to SS.
Some have criticized the decision to use "SS," rather than just "S," given the shared initials with the Nazi paramilitary organization, however, CEO Charlotte Fang denied any such connection. [8]
Collectors may use the Drip Score to assess the value and uniqueness of a particular Milady and determine its potential as a collectible asset. [6]
Controversy
Milady, that B.I.T.C.H
On September 6th, 2021, Milady launched a project titled 'Milady, that B.I.T.C.H' which claimed to use AI to generate an anagram T-shirt using the capital letters B I T C H and fill in the rest of the word automatically. [9]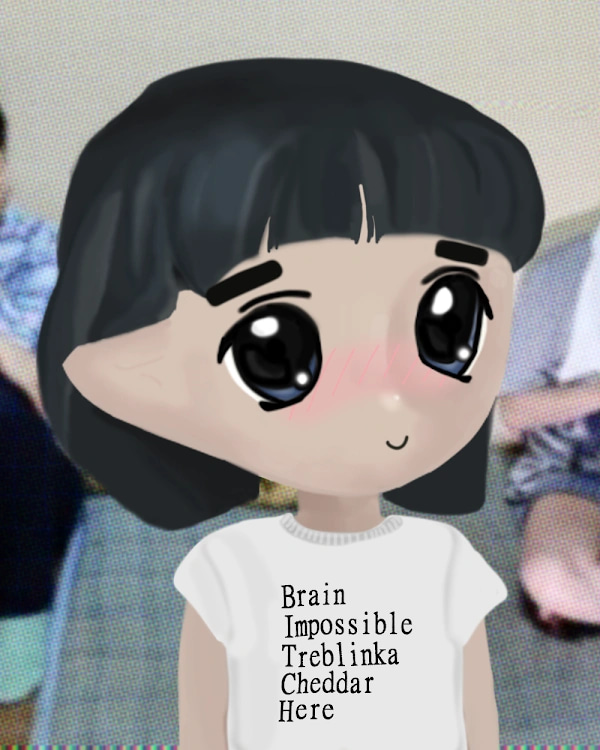 Soon after its launch, many collectors found that a spin-off collection featured avatars wearing t-shirts with the word "Treblinka", a major Nazi concentration camp. The project denied this claiming that they randomly generated the phrases using text from multiple sources.
[5]
Kaliacc
In March 2022, Some Twitter users alleged that Remilia, the online collective behind Milady was linked to a now-defunct, white supremacist collective called Kaliacc[11]. Kaliacc is short for "Kali Yuga Accelerationism", which refers to the Vedic Yuga Cycle. [5][8]
"…the miłady maker/remiłia team is a neo-nazi grooming cult that has been exploiting and coaxing underage girls into self harm + worse for years under the name kaliacc," — dexter (@planet_nerf) March 13, 2022.[10]
Miya
In May 2022, the pseudonymous decentralized finance (DeFi) developer 0xngmi alleged that Charlotte Fang, Milady's creator, was "Miya" – a pseudonymous online entity that allegedly spread hatred against Blacks, homosexuals, and Jews[12].
There were also unconfirmed reports on Twitter that accounts related to Miya apparently urged young girls toward being anorexic and that the persona was involved in "systemspace," an alleged online cult popular on bulletin site 4chan. [13]**
A few days later, Fang explained in a tweet.
"OK, full disclosure: I was Miya. And its toxic baggage that's hurting Milady community & poisoning the vibe. I apologize about trying to hide the past account—Miya has nothing to do with Milady Maker & should stay that way so I'll be stepping down from the team from here." Fang wrote. [14]
In the tweet thread, Fang wrote the Miya profile had "nothing to do with" the Milady Maker and added: "Unequivocally, my real views hold no room for hate, and I detest abusers & groomers – trolling about it was juvenile, but in reality, I've never harmed a fly." [8]
This confession by Fang started a downward trend in the NFT value, from late May until mid-June, 2022, when it started to decrease significantly, losing over two thousand dollars in floor price in a week. [9]
Milady Maker's Response
On November 17, 2022, Milady Maker released an article debunking allegations against Milady Maker lead Charlotte Fang and their team.
"These allegations were made on hearsay without actual evidence, by a co-founder of Milady Maker's largest rival in an attempt to cancel Milady and crash its price. - debunking article[17]
The article was prompted as a result of "old allegations uncritically cited by journalists who jumped on the initial drama and never corrected their reporting."
In the article, it was stated that #KALIACC originated as a right-wing Twitter ideology, before being co-opted by Miya and satirized in a series of trolling operations that tarnished its reputation. [17]
"These controversy generating operations were common with Miya, and helped blow up the account into notoriety; everything from entering and winning an "E-Girl Tournament" while catfishing as a transgender to faking the over-the-counter sales of human blood for "rituals".- debunking article
The article further stated that the final troll with Kaliacc before the Miya project was closed was blowing up as a 'pro-anorexia neonazi cult' which was done through a series of Instagram accounts purporting to reveal the inside details of a cult that coached girls into anorexia over a 2 week expose that went viral among Instagram's eating disorder community as they tried to piece together the pre-existing rabbithole around Kaliacc as a far-right ideology. It was stated that the cult suddenly rebranded as Kaliacc and announced it was a "sociological study".[17]
As regards the allegations by decentralized finance (DeFi) developer 0xngmi that Charlotte Fang, Milady's creator, was "Miya" – a pseudonymous online entity that allegedly spread hatred against Blacks, homosexuals, and Jews, it was stated that Miya was a satirical performance art with evidence that the project was well understood and appreciated as performative in its time and in retrospect.[18][19]
It was also stated that Miya was collaboratively written and the Miya project was well-noted for its practice of post-authorship, sharing unattributed and collaboratively produced (or outright stolen) content, as described by Charlotte Fang. Lastly, it was stated that Miya was an 'open secret' in the Milady community.
"it was a widely known open secret that Charlotte was previously leading the Miya project, many of the fans of which made up the initial Milady community" - debunking article[17]
The article also included an update on nearly all the initial accusers who have retracted their allegations following the release of the article.[17]
"It's safe to say Milady has beat the allegations" - debunking article
Elon Musk and Milady
On May 11, 2023, Milady NFT collection floor price increased by over 57% within 24 hours after the CEO of Twitter, Elon Musk tweeted a meme using the imagery of a Milady NFT which caused an increase in the price of the collection. The message on the image, says, "There is no meme. I love you."  [16]
On May 11, Milady (LADYS), a self-organized memecoin not affiliated with the official Milady team but based on the Milady (NFT) collection, surged by over 5,250% within 24 hours. [15]
See something wrong?
Report to us.
Milady Maker
Did you find this article interesting?