Ontology
Ontology is a high-performance public blockchain and distributed collaboration platform. Ontology enables a decentralized network environment that solves key issues of identity security and data integrity. Data sharing and productive collaboration are maximized by assuring that users can trust one another.
Ontology (founded in 2017) is a blockchain for self-sovereign ID and Data. They offer high-performance public blockchains, specializing in decentralized identity and data with a variety of distributed ledgers and smart contract systems.[1][2]
Overview
Ontology is a multi-chain and multi-system framework made up of various industries and regions that use Ontology's protocols to allow mapping between various chains and traditional information systems. Ontology is also known as Ontology Chain Group or Ontology Chain Network, which is, a link between blockchains.
The Ontology blockchain platform can customize various public blockchains for different applications and supports public blockchain systems. With its numerous protocol groups, Ontology facilitates collaboration among chain networks.
They provide common modules for various distributed scenarios, such as those for the distributed digital identity system, distributed data exchange protocol, and so on, on the underlying infrastructure. Ontology creates new popular modules based on particular scenario requirements.[3][4]
History of Ontology
Ontology was launched in 2017 by a Chinese company known as Onchain. It was made to capitalize on the complete benefits of blockchain networks. Unlike the first cryptocurrency which was focused on creating a decentralized system, Ontology, being among the third generation of cryptocurrencies, is primarily focused on enhancing the interactions in the blockchain systems. The second generation of Cryptocurrency was focused on fixing the flaws of the first generation.
Ontology was created by Da Hangfei and Erik Zhang. The two experts were focused on working with the government to help them see the advantages of blockchain systems. Erick Zhang also previously worked on Orca Digital Inclusive that was founded in 2005. This has given both experts an insight into the crypto world hence investors of the currency have more faith in the crypto's future.
Ontology Coin originally started out as a NEP-5 token (NEP-5 is a type of NEO token) on the NEO blockchain. However, on June 30th, 2018, the Ontology main net was launched and NEP-5 ONT was swapped for native main net ONT.
The company behind the Ontology project, Onchain, is actually the same company behind NEO, which has quickly become one of the more well-known blockchain-related projects. At one point, NEO was regularly called the "Chinese Ethereum" in the crypto community, due to its roots in China and its focus on building a smart contract platform like Ethereum.
Interestingly enough, Ontology did not have an ICO, or initial coin offering, which is when a blockchain project sells tokens to the public in order to raise funds for their project. Though Ontology did have a private sale (they sold tokens to private investors).
Instead of a public sale of ONT, the Ontology team airdropped (distributed for free) ONT to NEO holders as well as people who signed up for their email list.[5]
ONT ID
ONT ID is a framework based on a decentralized identification protocol, using blockchain and cryptographic technology, that connects people, data, and services.
ONT ID protects user privacy and ensures data security, enabling trusted collaboration.
Enables you to manage your own data and identity
Blockchain technology helps improve data trustworthiness
Protects data privacy and security with blockchain-based security and cryptographic algorithms
Connects trust anchors to establish a trust collaboration network
When sharing your identity with third parties, you don't have to provide all of your credentials. All you do is provide proof of your identity, which is similar to a notary signature for a notarized document. Though in this case, you just provide the "signature" and not the documents.
The proof or verification is provided by Ontology Trust Anchors who provide credential verification services for ONT ID users in return for ONT tokens.
This proof system is secure and free from tampering thanks to highly sophisticated cryptographic protocols, as opposed to something like a signature, which can be forged.
This is huge for applications and developers, who can use ONT ID to quickly and securely verify new users in the digital age without having to deal with sensitive documents like passports.[6]
Founders
Da Hongfei is most known for co-founding the blockchain-based "Smart Economy" network Neo with Erick Zhang in 2014. Da received his education at the South China University of Technology, receiving degrees in technology and English. Da worked at a consulting firm until 2013, after which he learned how to code before founding Neo. Along with Zhang, Da also founded OnChain — a commercial blockchain firm that provides services to private companies.
Jun Li has a rich academic background, including a Bachelor's degree in Computer Science, Master's in Communication Engineering, MBA, and PMP. He is a senior blockchain architect and blockchain solutions professional with 16 years work experience in IT and fintech. Li previously provided technical architecture, management, and planning support for top international IT firms and major Chinese financial exchanges. He has taken part in the architecture design and technical management of many major systems and has built up multiple technical teams and systems from scratch. Li also has a profound knowledge of the finance industry, excelling at internal management and external communication.
Ontology Token Economics
Ontology uses a dual token (ONT and ONG) model to accommodate the governance framework of the chain network.
The dual-token design of Ontology network can meet the needs of a multi-chain ecosystem.[7][8]
See something wrong?
Report to us.
Ontology
Did you find this article interesting?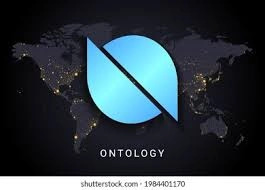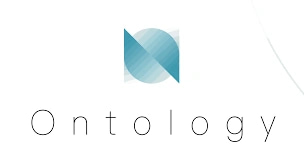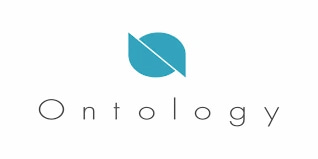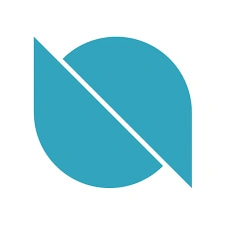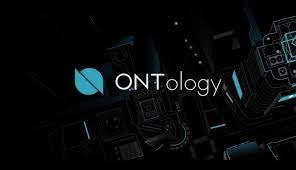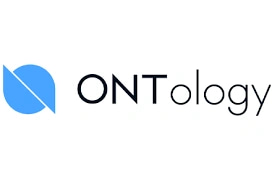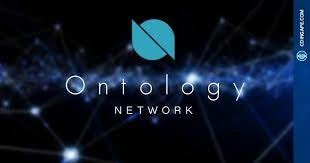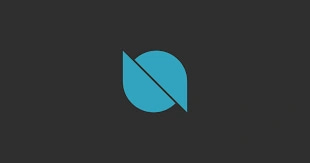 REFERENCES
[4]
CoinmarketCap
Aug 25, 2022