Ryan Shea
Ryan Shea is an engineer, entrepreneur, and angel investor, best known as the co-founder of Stacks. He has also co-founded Voterbase, an application that simplifies the voting process by providing information on candidates and issues. Ryan has invested in the early stages of several unicorns, including OpenSea, Lattice, Anchorage, Lightning, Mercury, CoinTracker, and more. [1]

Early Life & Education
Shea holds a Bachelor of Science in Mechanical Engineering from Princeton University. He pursued a minor in Computer Science and participated in extracurricular activities, such as The Princeton Entrepreneurship Club, HackPrinceton, Outdoor Action, The Princeton Ski and Snowboard Team, and Sympoh Urban Arts Crew. He was part of the Y Combinator batch of Summer 2014. [2]
Before attending Princeton, he completed his secondary education at Secaucus High School, where he participated in various sports teams, including the Varsity Cross Country Team, Varsity Indoor Track & Field Team, and Varsity Outdoor Track & Field Team. He was also a member of Mu Alpha Theta, a mathematics honor society. [2]
Career
Shea was a co-founder at GraphMuse, a company that built and sold an invite system that increases invite and sign-up rates for websites using Facebook connect. The system achieved high rates by performing social network analysis on a user's friend graph, identifying close friends who are most likely to accept a request, and presenting the user with the appropriate friends to invite. He also worked as a Software Engineering Intern at ZocDoc, where he built the initial version of the company's first new consumer-facing product. [3]
Stacks
Shea, along with Muneeb Ali, co-founded Stacks (previously Blockstack) in 2013. Stacks is a smart contract platform that operates as a layer for the Bitcoin blockchain. Its aim is to bring decentralized finance, NFTs, and other features to the Bitcoin network.[4]
Voterbase
Voterbase is a tool designed to assist users in the voting process. It offers a preview of the ballot and provides information about the candidates, enabling voters to make informed decisions. Ryan Shea launched Voterbase as a side project in 2020 to enhance the voting experience for themselves and others. They updated the app for the 2022 election and continue to maintain it as a side project. [5]
See something wrong?
Report to us.
Ryan Shea
Did you find this article interesting?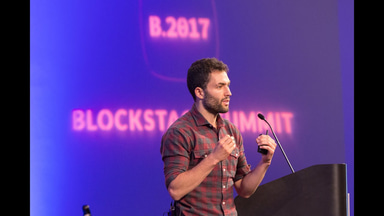 REFERENCES
[2]
Linkedin Education
May 2, 2023
[3]
Linkedin Experience
May 2, 2023