Sebastien Borget
Sebastien Borget is a co-founder and the COO of The Sandbox, a decentralized virtual gaming platform that utilizes non-fungible tokens (NFTs) and their main utility token, SAND. [1]

Education
Sebastien Borget pursued his education in In 2004, he enrolled in Télécom SudParis and obtained his Bachelor of Science (B.S.) degree in Computer Systems Networking and Telecommunications in 2007. Prior to that, he completed his Master's degree in Computer Systems Networking and Telecommunications from The Chinese University of Hong Kong in 2006. [2]
Career
Sebastien Borget's career began in 2004, where he served as an intern at Motorola Mobility for a year. Afterward, he took on the role of Technical Project Manager at 1-Click Media Networks, where he was in charge of all Video on Demand content management systems development and setup of peer-to-peer content delivery solutions. [3]
In January 2007, Sebastien joined Wixi.com as the Chief Operations Officer, where he managed daily operations, including team management, project management, business development, and public relations management. While at Wixi.com, Sebastien was responsible for creating a world-class community for millions of media users, monetized through advertising, entertainment-on-demand channels, and premium subscription packages. [3]
In October 2008, Sebastien became the Technical Project Manager at ipercast, where he served for two years and eight months. Presently, Sebastien is the Co-Founder and Chief Operations Officer of Pixowl Inc., where he has been for the last 12 years. In this position, he manages the operations of Pixowl's 25-person international team and supervises the production and marketing of the studio's most popular titles, including Doodle Grub and The Sandbox, which has over 40 million players in total. Sebastien's work at Pixowl was recognized by the nomination of The Sandbox in the App Store Best Games of 2012 and 2013 for two consecutive years. [3]
In addition to his role at The Sandbox, Borget became the President of the Blockchain Game Alliance (BGA) in March 2020. The BGA is a consortium of over 90 companies committed to promoting the adoption of blockchain technologies in gaming. Borget's duties in this position include recruiting blockchain game industry leaders, creating and implementing a communication strategy, and organizing BGA events in collaboration with sponsors. [3][4]
"Sébastien Borget has been an active community member in the blockchain game space for years, and we're delighted to elect him as the new President of the Blockchain Game Alliance" - Manon Burgel, co-founder of Blockchain Game Alliance
Furthermore, in August 2018, Animoca Brands acquired Pixowl, the developer of The Sandbox, and Borget became a part of Animoca Brands. As an executive in Animoca Brands, he has contributed to leveraging gamification, blockchain, and artificial intelligence technologies to develop and publish a broad portfolio of mobile products, including games such as The Sandbox, Crazy Kings, and Crazy Defense Heroes. Animoca Brands' portfolio of blockchain investments and partnerships includes Lucid Sight, Dapper Labs, WAX, Harmony, and Decentraland. The company has a presence in Hong Kong, Canada, Finland, and Argentina, and provides updates on their website, Facebook, and Twitter. [3]
The Sandbox
In August 2018, Sebastien Borget expanded his blockchain gaming industry career by becoming a co-founder and Chief Operating Officer (COO) of The Sandbox, a virtual world platform where players can create their own voxel-based games on the Ethereum blockchain. His responsibilities include leading the development of the platform and overseeing the company's operations. The Sandbox offers players and creators a decentralized and intuitive platform to create immersive voxel worlds and game experiences and to safely store, trade, and monetize creations through blockchain. [3]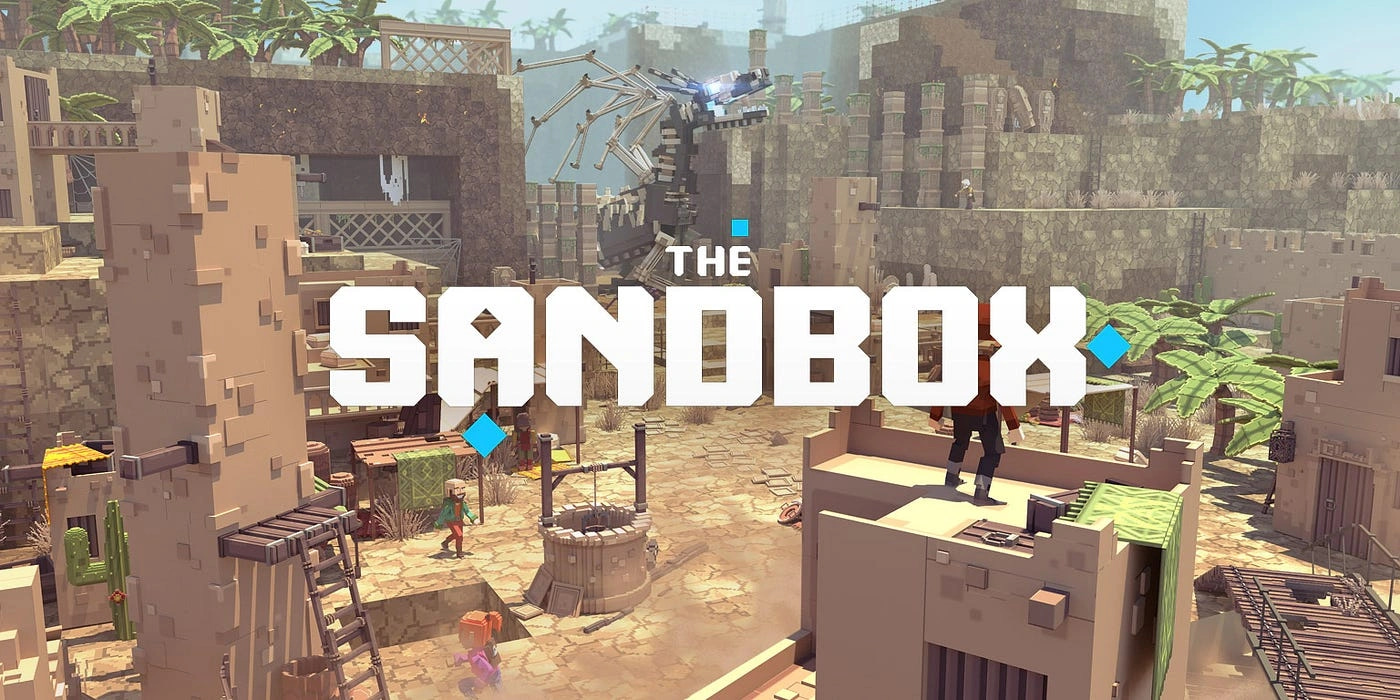 Sebastien believes that the metaverse will become a part of many people's lives, where they will be able to express themselves as well as taking part in numerous activities in a few years.
[6]
"All of them were lacking one thing. That one thing is the very definition of what we believe a metaverse is and should be. A myriad of virtual worlds users can navigate through with an avatar, which is the representation of themselves, and which becomes their new digital identity. I believe that within 2 or 3 years, a large part of real world activities will come into the metaverse and will be augmented through technology... Some will focus on the web, some will be niches, some others will focus on entertainment, some on user-generated content (like The Sandbox), others will only be work related…"
Sebastien also states that himself alongside The Sandbox team are aiming to expand further to VR and AR, so that their virtual world will be accessible for all users in the future. [7]
"We aim to make The Sandbox as accessible as possible to everyone. We started with PC and Mac, and because of accessibility, we will begin on mobile next. Then afterward, we're keen to explore other more immersive ways to interact on a 2d screen showing 3d content in AR and VR, which would require additional experiments."
Awards
Sebastien Borget placed 78th in The Cointelegraph Top 100 in 2021, after recognizing his efforts for The Sandbox and also being named President of the Blockchain Game Alliance in 2020. [5]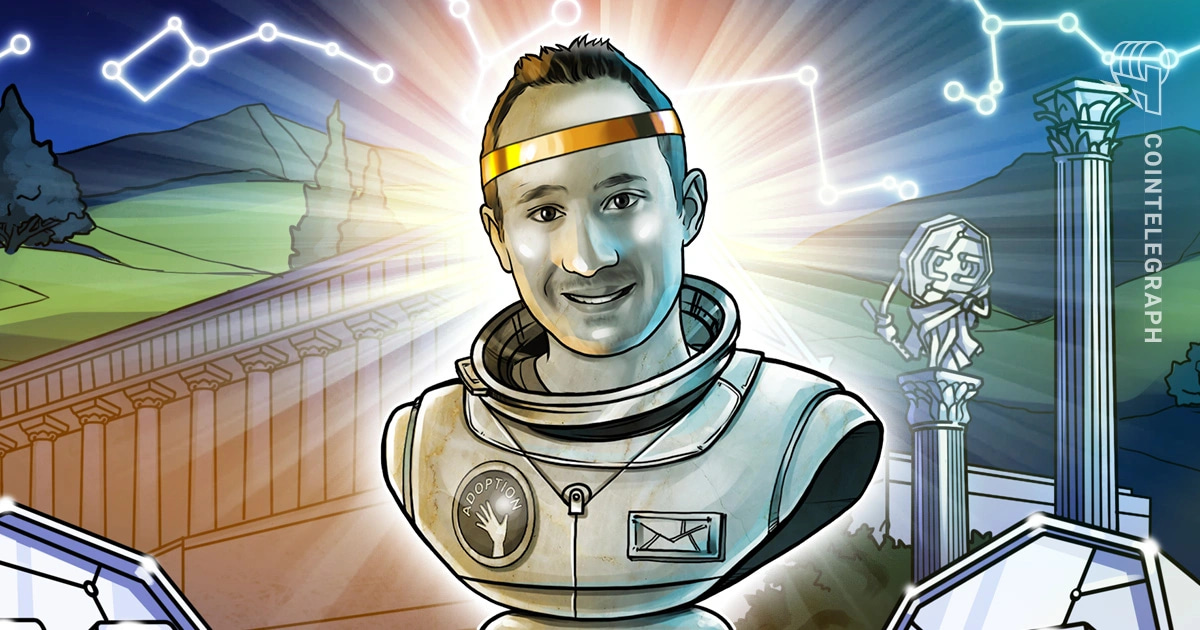 See something wrong?
Report to us.
Sebastien Borget
Did you find this article interesting?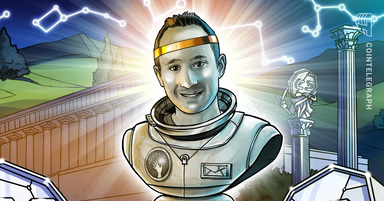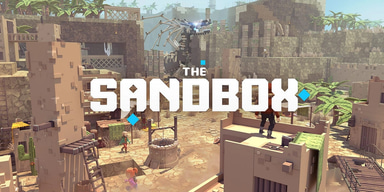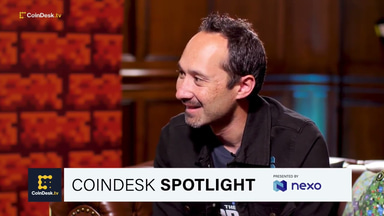 REFERENCES
[1]
Sebastien Borget's Golden profile
Apr 3, 2023
[2]
Sebastien LinkedIn profile
Apr 3, 2023
[3]
LinkedIn Experience section
Apr 3, 2023
[4]
Animoca Brands on Borget elected as president of BGA
Apr 3, 2023
[5]
Cointelegraph top 100, Sebastien
Apr 3, 2023
[6]
Sebastien Borget interview with Sia-partners
Apr 12, 2023
[7]
Metaverseinsider interviewing Sebastien Borget
Apr 12, 2023