SpookyShiba
SpookyShiba (SPKY) is a horror-genre Binance Smart Chain token launched on October 28, 2021, by Wrenn Taylor (Lowgun Paul).[1] The project, which revolves around the upcoming interlinked Game and NFT marketplace, maintains the Halloween theme.[7]
Background
SpookyShiba is branded as the first horror-genre token. It was developed by Wrenn Taylor (Lowgun Paul), who has been in the cryptocurrency market since March 2021. Taylor has worked with meme cryptocurrencies on the Ethereum network, one of which reached the top 10 market caps on CoinMarketCap, before he moved to the Binance Smart Chain.[6]
The SpookyShiba token is listed on CoinMarketCap and Coingecko, and is available for purchase on its own proprietary SpookySwap. The number of holders is over 29,000 at the time of writing (July 15th 2022).
Products and services
SpookyShiba offers a wide range of utilities for holders. Holders gain a chance at winning exclusive NFTs and mini prizes daily. SpookyShiba has also teamed up with IvendPay on new crypto vending machines that allow holders to pay with SpookyShiba (SPKY) directly for snacks, drinks and other items.
NFTs and the upcoming game release will be intertwined. There are two types of NFTs: Royalty & In-game NFTs. Royalty NFTs will receive a percentage of all marketplace transactions including sales of all in-game NFTs which are for in-game cosmetic use only.
NFTs are available for sale on the marketplace, SpookyMints. Initial sale prices are announced in the week or so before the game release. NFT in-game sets are dropped throughout each season, emphasizing a new and fresh aspect to the platform.
The SpookyShiba game (SpookyVerse) is currently under development and will be an interlinked ecosystem that invests a large percentage of profits into the SpookyShiba token. Upcoming plans include the ability to purchase plots of land in-game. There, users can customize their land and a lounge would be built for all SpookyShiba holders to socialize and engage in community events.
Recently (6th July 2022) SpookyShiba was the most socially mentioned GameFi project (source: Lunarcrush.com) on social media.[2]
Recognition
In December 2021, SpookyShiba ranked 99 from InvestorsObserver data analysis.[3] Then, it saw a spike of 40% again on January 11, 2022, and within a week, it jumped 226.2%.[4] On February 8, 2022, it grew 27% within twenty-four hours.[5]
See something wrong?
Report to us.
SpookyShiba
Did you find this article interesting?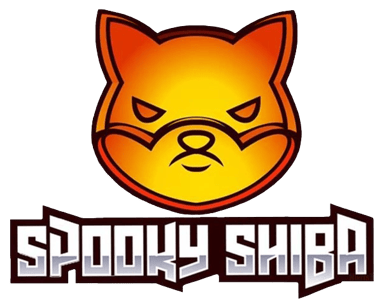 REFERENCES
[1]
Market highlights January 11: Cryptos mostly lower, rate rise threat unsettles US markets
May 19, 2023
[2]
BTC Düşerken Sadece O 17 Web3 ve Metaverse Coin Patladı!
May 19, 2023
[3]
Is Spooky Shiba (SPOOKYSHIBA) Trending Lower or Higher Monday?
May 19, 2023
[4]
Meme Coin Markets Gain Close to 5% in 24 Hours, Dogecoin's Value Jumps, 3 Meme Tokens See Triple Digit Gains
May 19, 2023
[5]
Bitcoin, Ethereum, Solana, SpookyShiba; Price Analyses — 8 February Morning Prediction
May 19, 2023
[6]
SpookyShiba BSC
May 19, 2023
[7]
SpookyShiba official website
May 19, 2023