Steven Goldfeder
Steven Goldfeder is the Co-Founder and CEO of Offchain Labs, a venture-backed and Princeton-founded company responsible for developing Arbitrum. [1][2][3]

Education
Steven Goldfeder studied for a Bachelor's degree in Mathematics and Computer Science at Yeshiva University. In 2013, he attended Princeton University where he graduated with a Ph.D. in Computer Science in 2018. At Princeton, Steven was a member of the Security & Privacy Research Group, a CITP Graduate Student Fellow, and a National Science Foundation Graduate Research Fellow. [2][3]
Career
Steven Goldfeder served as a software engineering intern at Google from June 2013 - September 2013, May 2014 - August 2014, and May 2015 - August 2015. He was also a Research Intern at Microsoft Research from June 2016 - September 2016. [2]
Offchain Labs
Steven Goldfeder co-founded Offchain Labs alongside Ed Felten and Harry Kalodner Harry Kalodner in September 2018. Offchain Labs is a venture-backed company responsible for developing Arbitrum, an "Optimistic Rollup" scaling solution for Ethereum. Arbitrum development started as an academic project at Princeton University which is where the co-founders met. [4]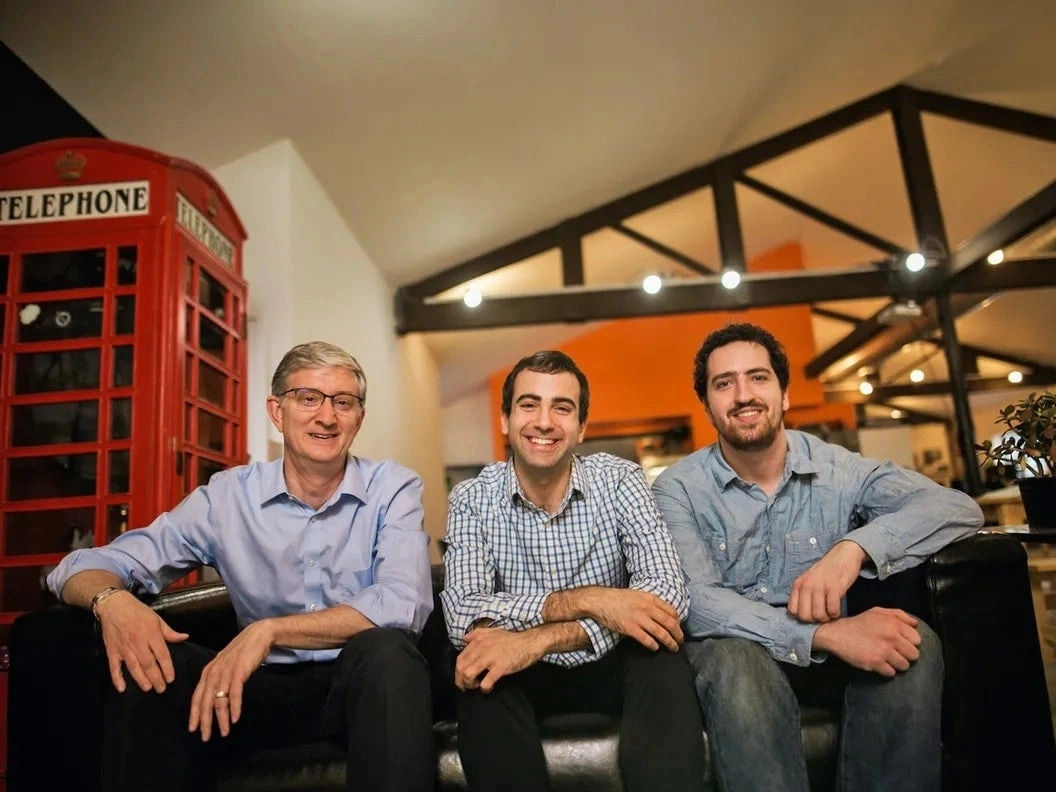 Ed Felten, Steven Goldfeder & Harry Kalodner
While at Princeton, the three co-founders developed the Arbitrum technology and published a paper in 2018. Offchain was created with a mission to scale Ethereum and bring it to the public. Steven and Ed are authors of the textbook Bitcoin and Cryptocurrency Technologies.[5]

In April 2019, Offchain Labs raised 3.7 million in seed funding. The round was led by Pantera Capital and included participants such as Coinbase Ventures. [6]
In August 2021, Offchain Labs secured $120 million in a Series B fundraising round. The round was led by Lightspeed Venture Partners and also saw participation from crypto investors Polychain Capital, Pantera Capital, Alameda Research, and Mark Cuban. [7]
"We are excited to partner with our investors who understand the importance of scaling Ethereum and bringing the Ethereum ecosystem to the masses. The tremendous support we've seen from developers across the globe validates our mission to be the first to marry the world of FinTech and Defi." - said Steven Goldfeder, co-founder, and CEO of Offchain Labs.
Arbitrum One
In August 2021, Offchain Labs announced the release of its Arbitrum One mainnet to the public. Arbitrum One has had several projects sign up for access on its platform since its beta launch for developers in May 2021. Offchain Labs created the platform to meet the demand for Ethereum scaling solutions that do not endanger the security of the base layer. Its EVM compatibility means that projects can deploy without altering their contracts. [7]
Arbitrum Nova
In August 2022, Offchain Labs introduced Arbitrum Nova as the chain designed for gaming and decentralized social applications. Arbitrum Nova onboarded Reddit, the social media platform to build its Community Points on the chain. The deployment on Nova facilitated Ethereum developers to tap into the Reddit community. [8][9]
"Arbitrum Nova was the public chain that we launched that uses the data availability committee to make fees even cheaper but still giving Reddit the high security that they need. And one of the nice things is again users have self-sovereignty over their points, so now users are able to own those points and they know that no matter what, nobody can take it away from them, those points live in Arbitrum"

"You can actually build an ecosystem around these points and that's one of the to me most underexplored but fascinating parts of this" - Steven Goldfeder
Prysmatic Labs Acquisition
On October 12, 2022, Offchain Labs announced it was acquiring Prysmatic Labs[7], one of the core engineering teams behind Ethereum's transition to proof-of-stake. Prysmatic Labs originally made its mark by creating Prysm, Ethereum's most popular consensus layer client – a key piece of software for the disintermediated network of computers that keep Ethereum up and running. [10][11]
"Prysmatic Labs possesses an incredibly talented team of engineers, and their dedication to the Ethereum community shows via their best-in-class product that is used broadly in the Ethereum ecosystem. We are looking forward to the integration of the Prysmatic Labs team as we work together to scale Ethereum." - Steven Goldfeder, CEO of Offchain Labs
The acquisition marked a major milestone for Offchain Labs in its bid to expand the footprint of Arbitrum, its optimistic rollup network which allows users to transact on Ethereum. The acquisition also signaled the influence of layer 2 scaling platforms on the Ethereum ecosystem. [10][12]
Publications
See something wrong?
Report to us.
Steven Goldfeder
Did you find this article interesting?