TONCOIN
TONCOIN (formerly known as Gram) is The Open Network's (TON) native cryptocurrency. It is used for securing the blockchain through staking, deciding how the network develops, gas payments (i.e., smart-contract message processing fees), and settling payments on TON. [1][2][3]

History of Toncoin
Toncoin was formerly known as Gram which was the native cryptocurrency Telegram planned to launch to establish a platform for decentralized applications (dApps). It was conceived by the Telegram co-founders — Pavel Durov and his brother Nikolai Durov in 2018.
Grams were initially distributed through private sales, and the project broke the record for the second-biggest token sale in history. In April 2018, Gram raised $1.7 billion. Later, the team sold tokens worth billions of dollars to businesses worldwide[5]. However, cybercriminals began exploiting Gram due to its popularity, creating ICO scams on Twitter[6]. This made Pavel Durov post multiple warnings[12] on Twitter to protect the public. [10][11]
Gram made an initial attempt to conduct public sales within the U.S. and therefore had to comply with SEC (Securities and Exchange Commission) regulations. The initial purchase agreement aimed to provide tokens to investors upon TON's launch in an effort to avoid the classification of Gram tokens as securities by the SEC. However, the SEC considered the initial investors as underwriters, and the offering of Gram tokens by Telegram was deemed an unregistered distribution of securities. [8][10]
While Telegram fought the SEC, it ultimately lost in court. In May 2020, founder Pavel Durov ended Telegram's participation in the blockchain's development and started issuing refunds to the initial investors.[7][10]
Since TON was developed as an open-source software project and its code was publicly available on GitHub,  other projects started to develop the technology. The Telegram native crypto - Gram was then rebranded into TON coin (The Open Network) after the abandoned project was taken over by the TON Foundation in 2020 and it is unrelated to Telegram. [9][11]
Tokenomics
The total supply of TON coins is limited to 5 Gigatons (i.e., 5 billion TON coins). This supply is to increase gradually as rewards to validators for mining new masterchain and shardchain blocks accumulate. The expected inflation rate of 2% per year, will double the total supply of TON coins (to 10 Gigatons) in 35 years. This inflation represents a payment made by all members of the community to the validators for keeping the system up and running. [4][2]
Utility
The TON coin can be used to build decentralized applications (dApps), it can be used as a processing fee for smart contracts transactions, cross-chain transaction fees, lending capital to validators to earn interest, and payment for blockchain-based domain names (DNS). It can also act as validators' stakes required to maintain the blockchain, and payments services provided by apps built on the platform, and it is integral to TON's on-chain governance program. [1][3]
See something wrong?
Report to us.
TONCOIN
Did you find this article interesting?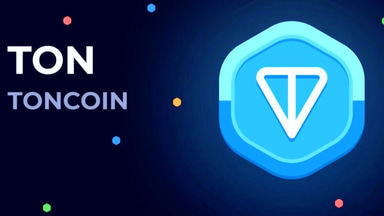 REFERENCES
[5]
theverge - 1.7$ billion raise
May 15, 2023
[6]
financemagnates- twitter scams
May 15, 2023
[7]
telegraph - pavel's explanation
May 15, 2023
[8]
sec vs telegram
May 15, 2023
[9]
gram rebrand to toncoin
May 15, 2023
[10]
bybit - toncoin history
May 15, 2023
[11]
coinloan - toncoin history
May 15, 2023
[12]
durov warnings on twitter
May 15, 2023