Valuables
Valuables is an Ethereum-based platform created by the social network Cent that allows users of Twitter to authenticate their tweets and turn them into Non-Fungible Token (NFT) for sale to others. The tokenized tweets are only sold when the author of the tweet accepts a bid.[1]
In March 2020, Jack Dorsey received a $2.5 million bid on Valuables for his first tweet and Elon Musk received a $1.12 million bid on his tweet about his first NFT. Both bids came from Sina Estavi, the CEO of Bridge Oracle.[2]
Overview
Users on Cent can buy or sell tweets for Ethereum (ETH) using Cent's Valuables platform. Once the creator of a tweet decides they would like to sell a tweet, they mint it on the Ethereum blockchain. This will store it forever on its immutable ledger. They create a one-of-one autographed version of the tweet, which can be sold to anyone who wants to buy it.[3]
Cent CEO Cameron Hejazi told Decrypt in February 2021:
"Launching Valuables, we really wanted to give people another way to express how much they appreciated something, or how much something has resonated with them. We've been witnessing all types of digital art getting tokenized, so we thought why don't we extend this to social platforms?"[3]
Cent's long-term goal is to give individuals the chance to earn a living by monetizing the content they create online.[3]
At the end of 2020, over $75,000 had been made in offers to buy tweets, and over 400 "NFTweets" were sold. As of February 10, 2021, over $270,000 was made in offers to buy tweets, representing an increase of 64% since Christmas 2020.[3]
Mark Cuban, an investor, and owner of the NBA franchise the Dallas Mavericks made about $1,000 dollars selling one of his tweets. "The Store of Value Generation is Kicking Your Ass and You Don't Even Know it Yet !" the tweet says, with a link to his blog.[3]
Neeraj K. Agrawal, director of communications at Coin Center, also used Valuables. After tweeting about the idea that many NFTs appear to be overpriced, he then sold that tweet for $20 as an NFT.[3]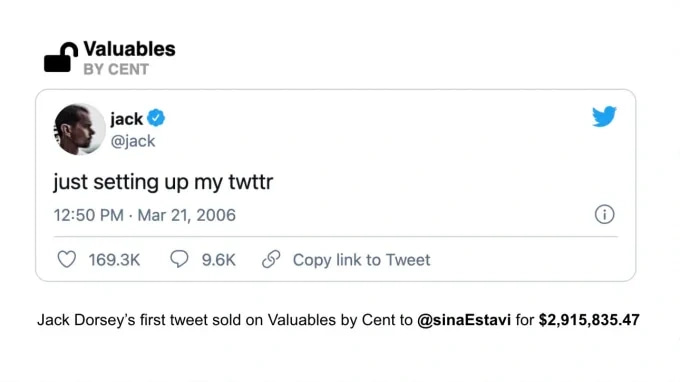 In December, Twitter CEO Jack Dorsey's tweet from 2006, saying "just setting up my twttr", was tokenized via Valuables. The first bid for this tweet was $1 from user TheGaloisCxn on December 15, 2020. As of March 16, 2021, the highest bid is $2.5 million, made by Sina Estavi, the CEO of TRON-affiliated Bridge Oracle and CryptoLand.
[5]
 Dorsey announced on Twitter that he is going to end the auction on March 21st and donate all the proceeds to GiveDirectly, a charity organization.
[4]
On March 15, 2021, Elon Musk announced on Twitter that he is selling an NFT on Valuables. The NFT features a gold trophy decorated with "diamond hands," Shiba Inu dogs (presumably referencing Dogecoin), a moon, and the crypto term "HODL," all spinning and gleaming to some house music. As of March 16, 2021, the highest bid came from Sina Estavi at $1.12 million.[6]
Several notable figures have joined Valuables including Changpeng Zhao, Tom Anderson, Larva Labs, Chris Messina, John McAfee, Sam Bankman-Fried, Arthur Hayes, Cryptograffiti, Joselito Lizarondo, and others.[7]
Tech
General Rules
The particular tweet that is bought continues to exist on Twitter. A customer purchases a unique digital certificate of the tweet, signed and verified by the creator. This autographed digital certificate will only be issued once on Valuables. It is signed using cryptography and includes metadata of the original tweet including when the tweet was posted, what the text contents are of the tweet, the timestamp of the tweet, and the digital signature from the creator's crypto wallet address. To buy a tweet, a customer should enter the Valuables website and input the URL of the tweet they want to make an offer on. The tweet itself can only be minted once on Valuables. That Non-Fungible Token (NFT) though can be bought and sold an unlimited number of times.[8]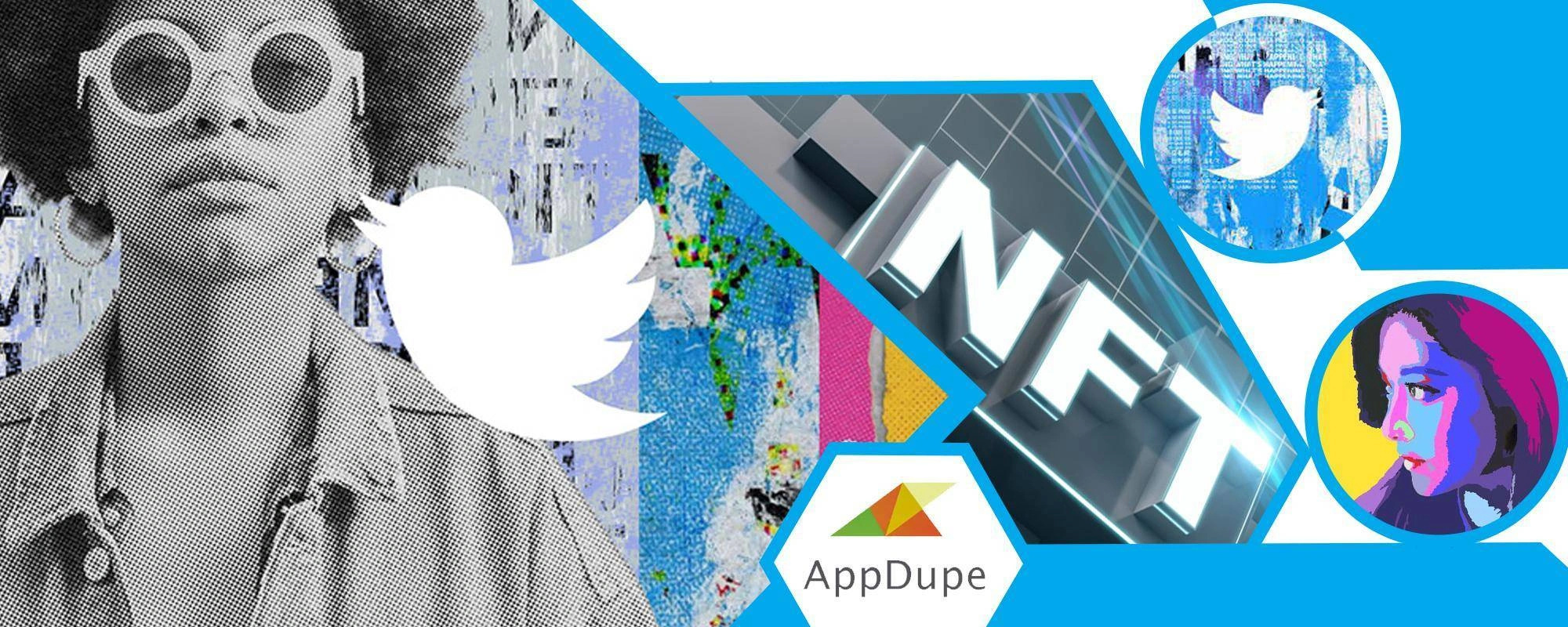 Purchased tweets could be resold on Valuables or displayed in the customer's online gallery. As with any collectible, the customer can choose to just keep it in a private collection.
After the purchase, the money is automatically credited to the tweet creator's crypto wallet when they agree to sell. It generally takes an hour for the transaction to be done on the Ethereum network.[8]
Counter Offer
A customer's counter-offer must be an increase of 10% or $1, whichever is more. Though all values will be shown in $USD, a customer's counter-offer minimum will be calculated using the current price of Ethereum, a value that may have fluctuated since the last offer.[8]
Fees
95% of the sum for the purchase goes to the original tweet creator. 5% goes to running Valuables by Cent.[8]
For secondary sales, 87.5% goes to the seller, 10% goes to the creator, and 2.5% goes to Cent.[8]
See something wrong?
Report to us.
Valuables
Did you find this article interesting?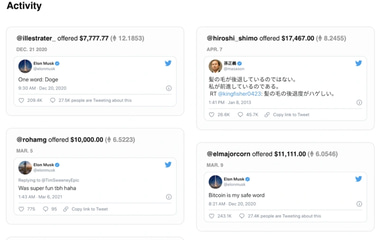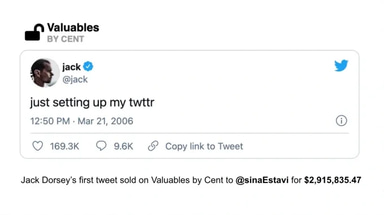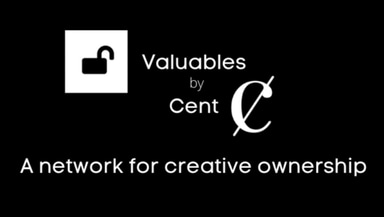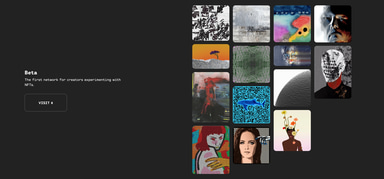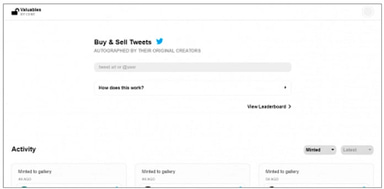 REFERENCES
[1]
Elon Musk Tweet on Valuables
Aug 21, 2022
[2]
Bids for Elon Musk's Crypto-Themed NFT Pass $1M
Aug 21, 2022
[3]
How Mark Cuban and Others Are Selling Tweets
Aug 21, 2022
[5]
Bidding Reaches $2.5M as Twitter's Dorsey
Aug 21, 2022
[6]
Bids for Elon Musk's Crypto-Themed NFT Pass $1M
Aug 21, 2022
[7]
Valuables Official Website
Aug 21, 2022
[8]
Valuables FAQ
Aug 21, 2022