WhiteBIT
WhiteBIT is a centralized cryptocurrency exchange (CEX) founded in Kharkiv, Ukraine. It offers users the ability to trade a wide range of digital currencies with both crypto-to-crypto and fiat-to-crypto pairs. [1]
Overview
WhiteBIT was founded in November 2018 by Volodymyr Nosov. WhiteBIT offers a wide range of cryptocurrencies for trading and also offers users the ability to deposit and withdraw funds using fiat currencies such as USD, EUR, and UAH. [2]
In addition to its trading platform, WhiteBIT also offers a variety of other services, including a mobile app, lending, an AMM DEX, and a news platform. The main principle behind WhiteBIT is to be clear and transparent in order to avoid any "shady" affairs behind closed doors which was the main reason the word "white" was included in the name. [3] The founder mentioned:
"I wanted to make a completely open, white, transparent product. Clear and honest. That's how WhiteBIT crypto exchange came into being"
WhiteBIT Token (WBT)
WhiteBIT token or WBT is WhiteBIT's native cryptocurrency. WBT holders can have discounted trading fees on the exchange, with discounts ranging from 10% to 100% depending on the amount of WBT held. The token can also be used to access exclusive features and services, such as early access to new products and services. [16]
In addition, WBT holders are able to have an impact on the development and management of the platform through the community governance feature. This feature allows WBT holders to vote on important decisions related to the platform, such as changes to the fee structure or the addition of new cryptocurrencies. [16]
Supply Distribution
WBT token has a fixed total supply of 400 million tokens, and there will be no additional tokens created in the future. The token distribution is divided into two parts: Funds 1 and Funds 2, totaling 120 million and 200 million tokens, respectively. [17]
Within Funds Part 1, 54 million tokens were allocated for Private Sale, while 1 million tokens were set aside for Launchpad. Additionally, 25 million tokens were sent to a burn address, which means they are permanently removed from circulation. [17]
In Funds Part 2, tokens allocated for this part will be gradually unlocked over the next three years, except for tokens in special funds that will be available at the time of WBT listing and used for their intended purpose. [17]

Tokenomics
Funds allocated in case of loss sharing: 3.75%
Funds allocated in case of loss of capital on the platform: 3.75%
Funds used to provide liquidity on WBT pairs: 28.125%
Funds used to develop the WhiteBIT ecosystem: 7.5%
Tokens provided to project participants: 10%
Tokens used to increase the user base and trading volume on WhiteBIT: 7.5%
Tokens provided to WhiteBIT influencers: 3.75%
Tokens that provide liquidity for Crypto Lending plans on WhiteBIT: 7.5%
Tokens locked for storage: 28.125%
Products and Services
Trade
WhiteBIT provides a comprehensive trading platform for users to buy and sell cryptocurrencies. The exchange offers a wide range of trading services, including spot trading, margin trading, and a quick exchange feature that allows users to swap one cryptocurrency for another. [4]
Trading features
WhiteBIT's trading platform features a variety of cryptocurrency markets and its spot trading service enables users to buy and sell cryptocurrencies at current market prices. WhiteBIT's margin trading service allows users to trade with leverage of up to 20x. [5][6]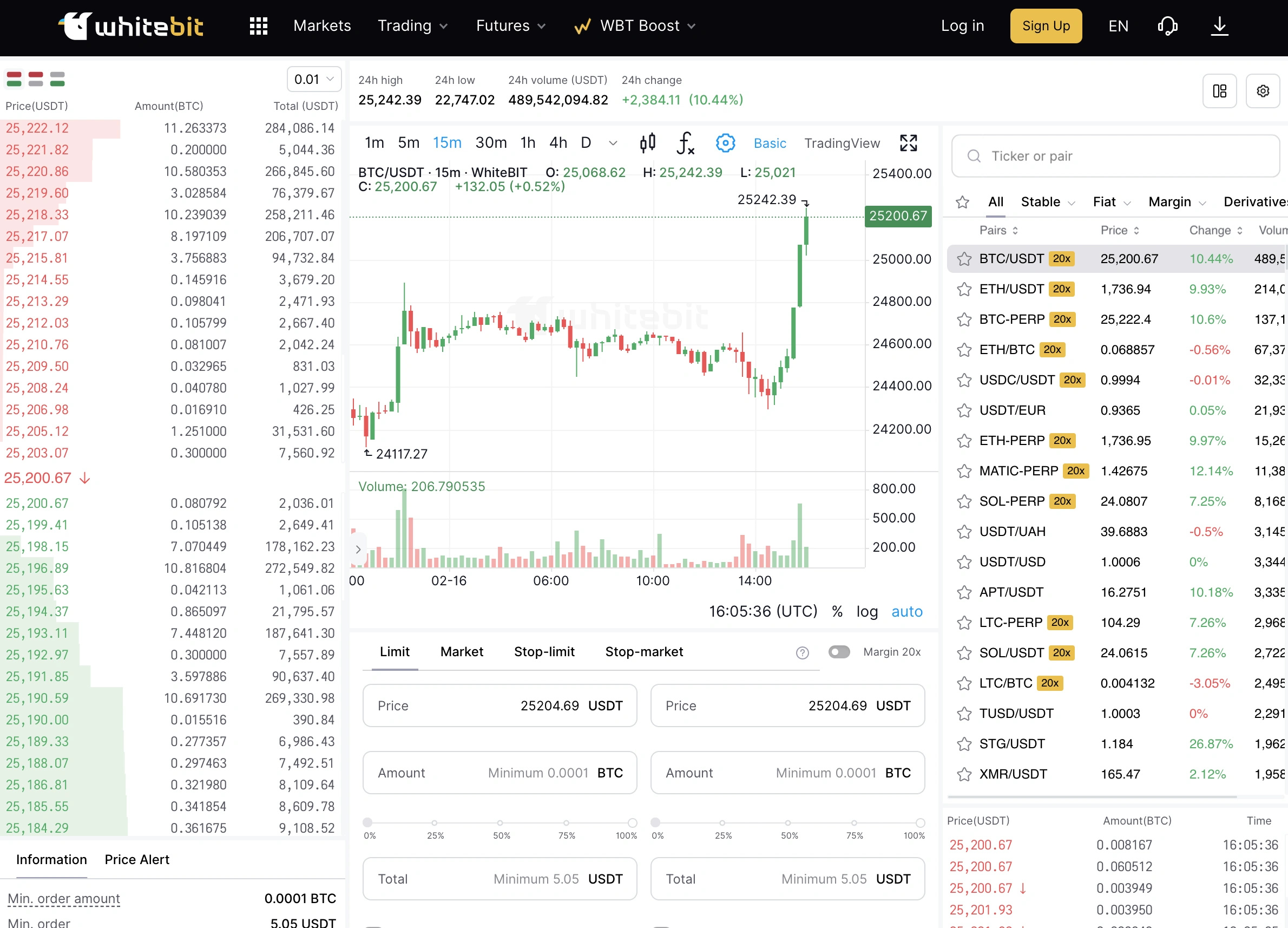 Quick Exchange
The exchange's quick exchange feature enables users to exchange one cryptocurrency for another. The platform supports over 80 cryptocurrencies, making it convenient for users to quickly swap between different digital assets. [7]
Competition
In addition to its core trading services, WhiteBIT also offers a trading competition feature that allows users to compete against each other to win prizes. The exchange also offers advanced order types, such as limit orders and stop-loss orders, to help traders manage their risk and maximize their profits. [8]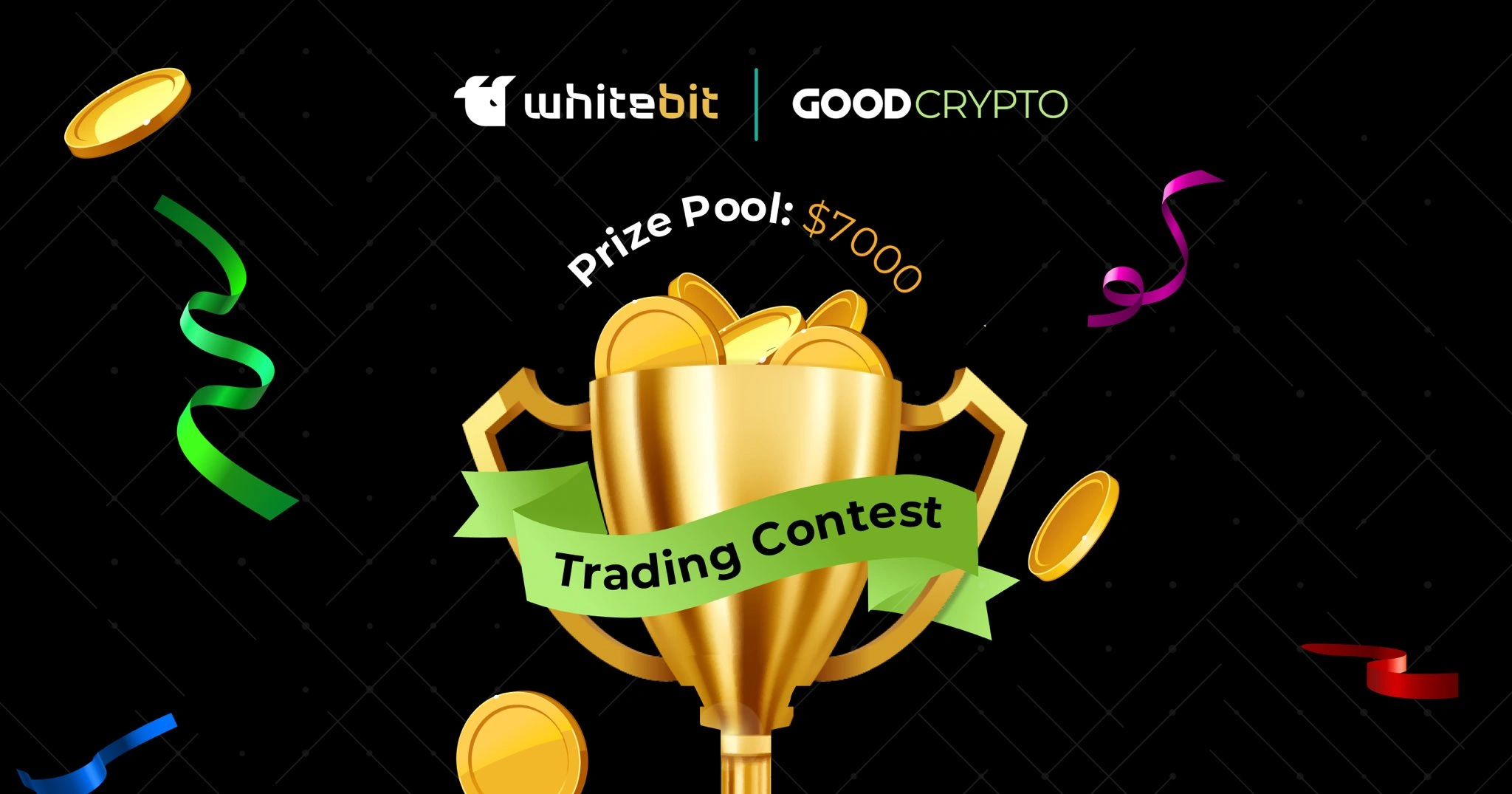 Futures Trading
WhiteBIT offers users the ability to trade futures contracts on its platform. Futures trading allows traders to buy or sell an asset at a predetermined price at a future date. On WhiteBIT's futures trading platform, users can trade a variety of futures contracts, including perpetual contracts and futures contracts with expiration dates. The exchange offers leverage of up to 125x, which allows traders to control larger positions with a smaller amount of capital. [9]
Earn
WhiteBIT's "Earn" service provides users with a range of opportunities to earn passive income on their cryptocurrency holdings. The platform offers staking and lending features that allow users to earn rewards on their cryptocurrency investments. [10]
Staking
The staking feature allows users to earn rewards by holding cryptocurrencies in their wallets and contributing to the security and operation of blockchain networks. WhiteBIT's staking service supports a range of cryptocurrencies, including Bitcoin, Ethereum, and many others. However, it's important to note that the staking feature is still in progress and not available on the platform as of May 11, 2023. [10]
Lending
In addition to staking, WhiteBIT also offers a lending feature that allows users to earn interest on their cryptocurrency holdings by lending them to other users. The platform provides users with a safe and secure way to lend and borrow cryptocurrencies and offers competitive interest rates. [10]

Mobile App
WhiteBIT offers a mobile app for both Android and iOS devices, providing users with a user-friendly way to trade and manage their cryptocurrency investments on the go. The app offers real-time market data, secure account management, and trading functionality and users can buy and sell cryptocurrencies, view their transaction history, and manage their orders and balances all from within the app. [11]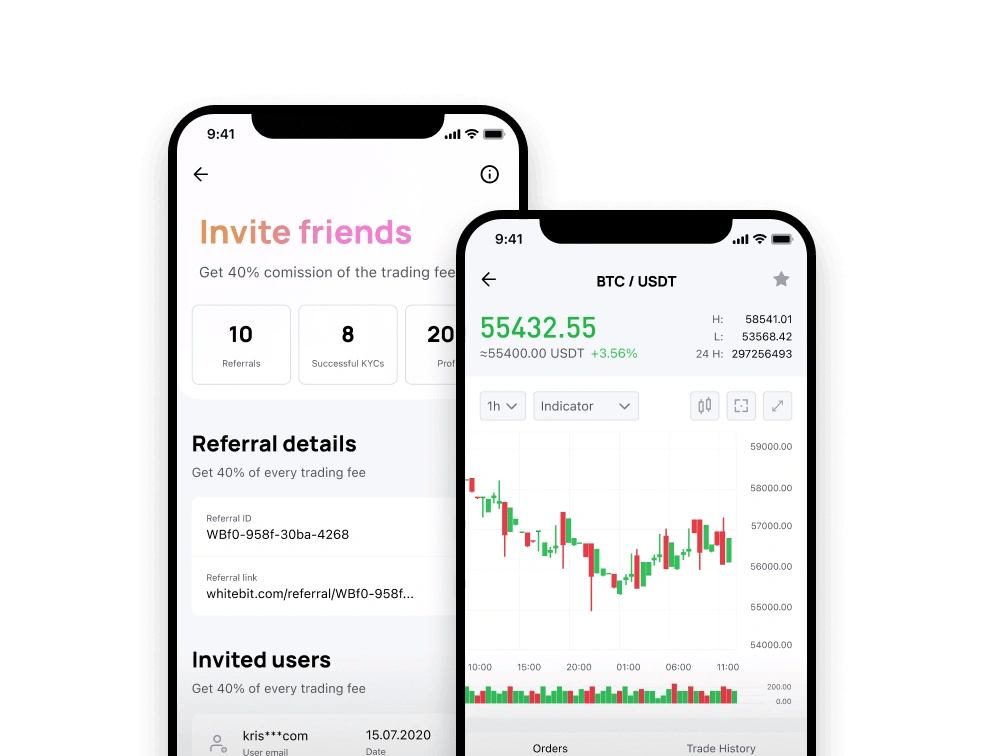 Whitepay
Whitepay is a payment gateway service offered by WhiteBIT that allows businesses to accept cryptocurrency payments from their customers. Whitepay provides features to help businesses accept cryptocurrency payments including, automatic conversion to fiat currency, secure payment processing, and easy integration with existing e-commerce platforms. [12]
WhiteSwap
WhiteSwap is a decentralized exchange (DEX) offered by WhiteBIT that enables users to trade a range of cryptocurrencies whilst retaining control of their private keys and managing their own funds. WhiteSwap supports a range of cryptocurrencies and trading pairs and also offers a range of trading tools and features, such as limit orders and market orders, to help users execute trades. [13]
WhiteEX
WhiteEX is a project within the WhiteBIT ecosystem that aims to simplify cryptocurrency entry for everyone through top-up cards, which can be purchased online or physically in partner stores. These cards allow users to easily buy and receive cryptocurrency in their WhiteBIT account, as well as give them as gifts. The cards come with various features, such as the ability to save money and choose the type and amount of cryptocurrency desired. To activate the card, users can download the WhiteBIT mobile app or go to the website and enter the code and password found on the card. [14]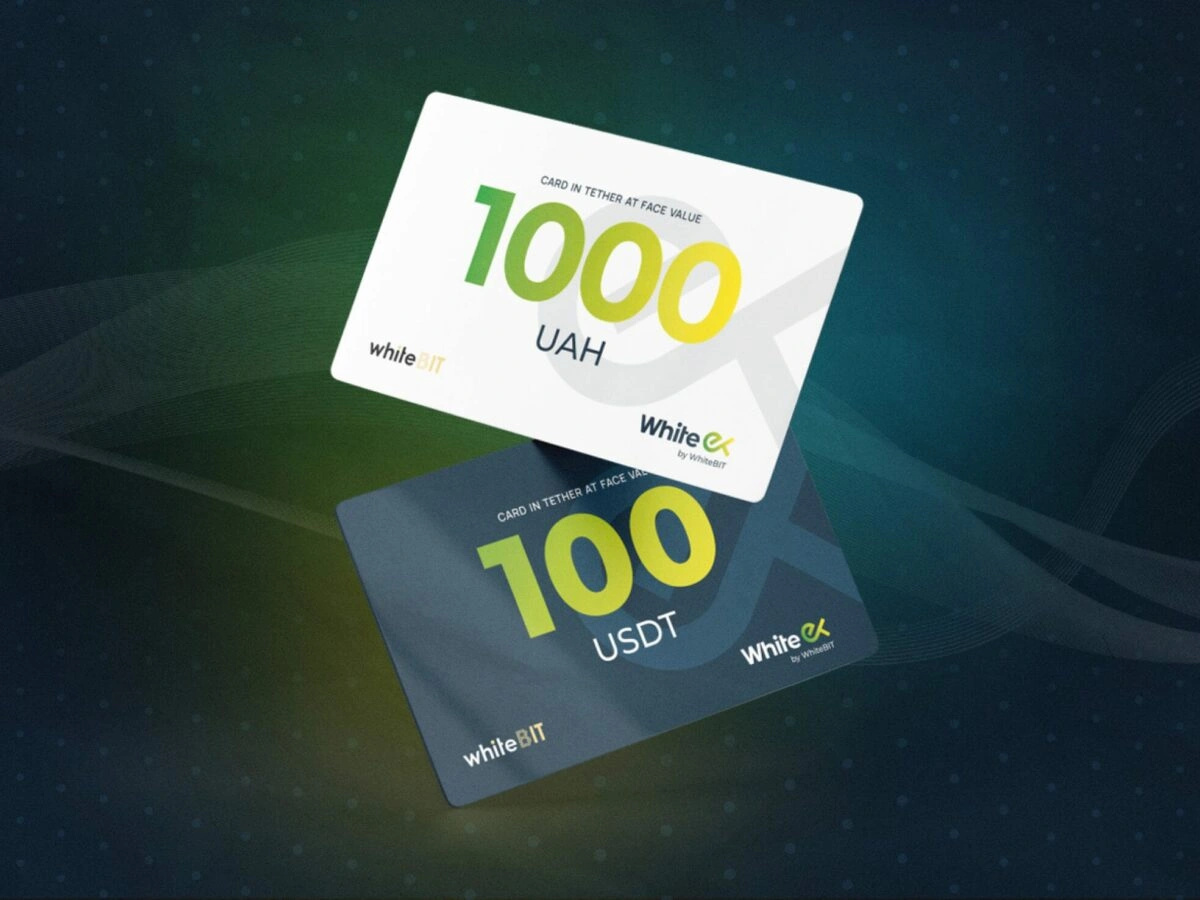 Gagarin News
Gagarin News is a cryptocurrency news platform offered by WhiteBIT that provides users with up-to-date news and analysis on the cryptocurrency market. The platform covers a range of topics, including market trends, regulatory developments, and technological advancements, to keep users informed and up-to-date on the latest developments in the industry. [15]
Testnet
In April 2023, WhiteBIT launched a testnet for its blockchain. The testnet allows real-time evaluation of the blockchain's functionality without involving actual digital assets.[18] Built on Geth (Go-Ethereum), the blockchain ensures compatibility with the Ethereum ecosystem's contracts and solutions. The WB Network operates on a Proof-of-Authority (PoA) consensus mechanism, leveraging trusted network members to generate blocks and verify transactions. [18][19]
Users are able to participate in the testnet using Metamask to receive test WBTs. They can test the network by transferring assets between accounts and deploying their smart contracts using the Remix tool. WhiteBIT has also expanded its withdrawal options by integrating the Checkout Mastercard method, supporting multiple currencies. Checkout.com, a prominent fintech company, provides secure payment processing services, ensuring safe and reliable transactions through Checkout Visa. [18][19]
Additionally, WhiteBIT partnered with Koinly, a cryptocurrency tax calculator service, enabling users to import transactions, generate tax reports, and calculate capital gains and income. [18][19]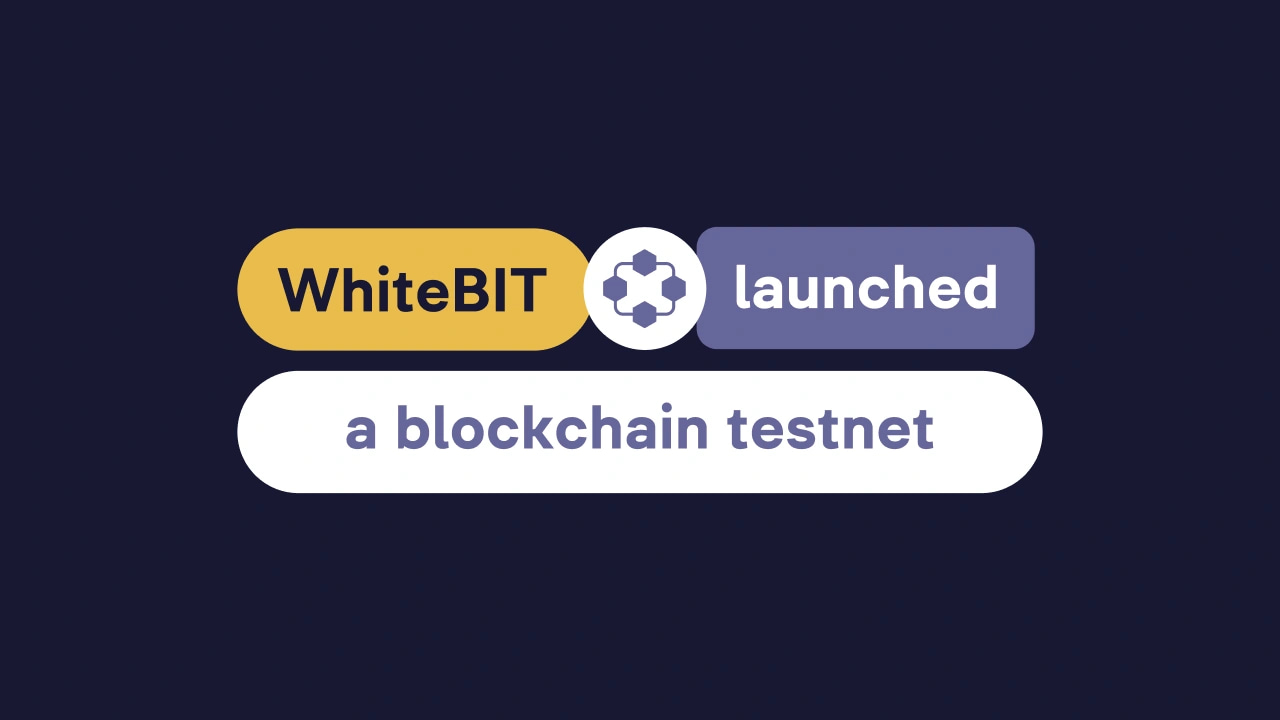 See something wrong?
Report to us.
WhiteBIT
Did you find this article interesting?