Dookey Dash
Dookey Dash is a skill-based NFT minting game created by Yuga Labs, the founders of the Bored Ape Yacht Club and Mutant Ape Yacht Club NFT collections. The purpose of playing Dookey Dash is to obtain the highest score possible, with players at the top of the leaderboard potentially receiving more valuable rewards. [1]
Overview
Dookey Dash is a 3D endless running game similar to Temple Run or Subway Surfers where the longer the players run, the higher their score. The game is a continuation of the storyline to their "The Trial of Jimmy the Monkey" with an initial teaser to the game being released as a short film on December 22nd 2023. [2][3]

Yuga Labs' first mint through a skill based game was announced on January 12th 2023 on Twitter. The game was available to play from January 19th to February 8th, to people holding the Sewer Pass NFT. The Sewer Pass NFTs were made available for free to holders of the Bored Ape Yacht Club or Mutant Ape Yacht Club collection on January 17th. [4][5]

Points
Dookey Dash is a simple infinite runner game where the game's backdrop moves uniformly as the character sprints ahead, allowing users to evade hindrances obstructing their path. Failure to evade at the right moment results in game over. The longer the player plunges into the sewage, the higher their Dookey Dash score accumulates. [1]
Apart from simply running, there are several other ways to earn Dookey Dash points. For instance, players can acquire additional points by gathering specific fragments found in the sewage. Additionally, demolishing obstructions can further amplify scores. Lastly, power-up kits are available for purchase using APE tokens, which can equip you with additional boosters for scoring extra points. On top of all of these in-game score boosts, users' sewer pass tier will dictate the percentage boost of one's score. The highest-scoring player will receive the highest-valued prize at the end of the event. [4][6]
"Your score will be based on what you collect in the sewer, the obstacles you destroy, and how long you survive. The validated Sewer Pass with the highest score will be eligible to transform into the ultimate… whatever they're called."
Toad Mode
On February 21st, 2023, Yuga Labs announced a special version of Dookey Dash called, Toad Mode. This version was also set in the sewer, where players had to dodge and break through obstacles, but this time picking up toads as well as fragments. Toad Mode was available from February 22, 2023, to March 1, 2023 to anyone who has a Sewer Pass, but only Sewer Passes without a score could improve their ranking through Toad Mode, giving players a second chance before The Summoning to earn a rank. The main objective of Toad Mode is to collect Toad Points by collecting different types of toads during a single run of the game. The Toad Points do not affect the score of the player's previous run, which is determined by the points accumulated from fragments collected, items bonked, barriers broken, and distance traveled. [15]

The Summoning
The Summoning is a mysterious event where players that have participated in Dookey Dash or the Dookey Dash, Toad Mode that have scored higher than 0, are able to transform their Sewer Pass to a unknown "Power Source". Playing for a higher score was advised, as it determined the value and rarity of the reward received, a key part of BAYC's first stage in their six stage roadmap: The Trial of Jimmy the Monkey. The Summoning, which was initially scheduled for March 7th, 2023, was delayed to take place on March 15th, 2023, in order to make sure that all cheaters are eliminated from taking part of the event and that the technicalities are in check. [1][7][16]
Criticism
Some players have resorted to using "boosters", to exploit cheats and maximize their score, an expensive service where people are paid to log into other users' accounts and play for them, with some boosters charging up to $3,880. Yuga Labs plans to validate scores and disqualify any cheaters. [8][9]
"We want Dookey Dash to be as fair as possible. As we've mentioned previously, we will not allow cheating. We've already noticed some #DookeyDash Sewer Passes associated with cheating. Those scores have now been removed from the leaderboard."
However, some players are skeptical of the company's ability to catch all cheaters. Additionally, a hacker claimed that Dookey Dash was widely botted and that a "course seed" could generate the game's exact architecture, making it 100% undetectable. Invalidating scores would require a subjective assessment of whether it "looks" like a bot, which is not a reliable strategy. [10][11][12]
"Easy to hack the obstacles in #dookeydash. Less easy to validate a score"
Winner
On February 16th, 2023, Faze Mongraal, a professional Fortnite player in the Faze Clan gaming team, was announced as the winner of Dookey Dash. Mongraal received the Golden Key NFT as the winner of the competition and sold it on February 28th, 2023 to Adam Weitsman for 1000 WETH or around $1.63 million at the time of sale. [13][14]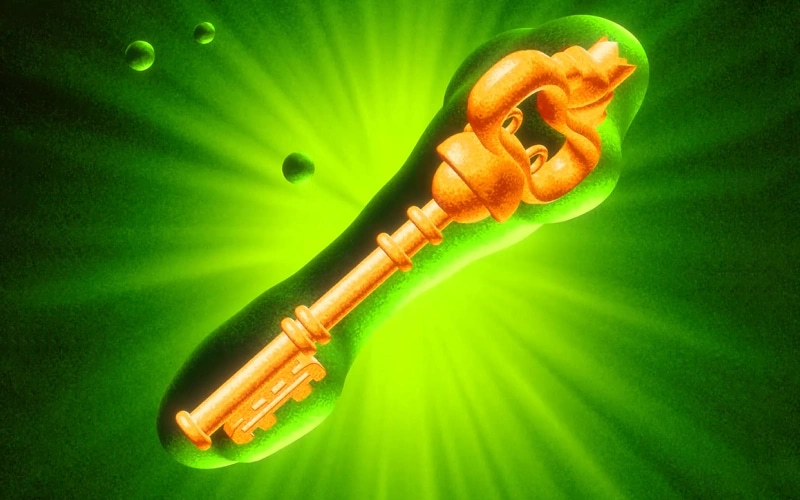 See something wrong?
Report to us.
Dookey Dash
Did you find this article interesting?