Ahmed Al-Balaghi
Ahmed Al-Balaghi is a co-founder and the CEO of Biconomy, a multi-chain relayer network built on top of the Ethereum blockchain. He is also a co-founder and the host of one of the largest podcasts dedicated to blockchain and crypto-assets in the MENA region called Encrypted. [1]
Education
Ahmed attended Al-Sadiq and Al-Zahra School from 2005 to 2010, where he obtained  6 A*s and 4 As in his GCSEs. From 2010 to 2012, Ahmed studied at St Dominic's Sixth Form College. He completed his A-levels with an A* in both Economics and Mathematics, an A in History, and an A in Psychology at AS level. [2]
In 2012, Ahmed enrolled at Queen Mary University of London, pursuing a Bachelor of Science (BSc) degree in Economics, Statistics, and Mathematics. He dedicated himself to his studies and actively participated in various extracurricular activities. He graduated with a First Class honors, achieving a grade of 81%. Additionally, he held the position of Vice President of the Ahlulbayt society and was involved in the Muay Thai Society during his time at the university. [2]
Continuing his academic journey, Ahmed pursued Chinese language studies at Fudan University from 2015 to 2017. While learning Mandarin at Fudan University, he engaged in several activities and societies, including the Fudan Blockchain Association, where he co-founded the most active student Blockchain Association in China. Ahmed also served as the Events Manager of the Professional International Students Association (PISA). In addition, he was a member of the Dragon Boat Association and participated in both the Foreign and Chinese Dragon Boat teams, achieving second place in the International Students Shanghai University Dragon Boat Tournament. Furthermore, Ahmed was the Captain of the ICES Football Team, leading his team to victory in the Fudan Inter-department Football Competition. [2]
Career
Early Career
Ahmed Al-Balaghi began his career as a Modelling Intern at Sequoia Investment Management Company Limited in London, United Kingdom, in June 2013. During his one-month internship, he created a financial model to measure the Internal Rate of Return (IRR) of a £300 million investment portfolio. Ahmed also assisted in editing term sheets and presentations for various investment proposals. [4]
In August 2013, Ahmed worked as a Sales and Business Development Intern in the Wealth Management Department at Citi in Dubai. Throughout his two-month internship, he secured a $5000 investment from a client for the new 'E Brokerage' facility offered by Citibank. Additionally, Ahmed gathered feedback from clients, consulted senior management to develop the business strategy further, and analysed specific components of Citibank's business within the UAE. [4]
From March 2014 to May 2014, Ahmed served as a Campus Ambassador for qLearning Applications GmbH at Queen Mary University of London. In this role, he was responsible for creating and revising content for the qLearning app, allowing students to access revision materials on their mobile phones. [4]
From June 2014 to August 2014, Ahmed joined an internship program at Ofgem in London, as a Research Analyst Intern in the Markets division. During his internship, he led a research project focusing on markets and their transparency, providing insights for senior civil servants and stakeholders. Ahmed also analyzed and presented current market trends at weekly Proactive Surveillance Meetings, utilizing trade press and the Bloomberg Terminal as data sources. [4]
He then joined Dow Jones in London, as a Research Editor from July 2015 to September 2015. As a Summer Intern in the Compliance division, he played a role in mitigating risks for clients by identifying and creating new records of Politically Exposed People (PEP) on the Dow Jones' Risk and Compliance product through open-source research. Ahmed also contributed to the Property section of Financial News and participated in the European Intern Project, collaborating with colleagues from Barcelona and Moscow to build a mobile app for the Wall Street Journal. [4]
Blockchain Career
Ahmed Al-Balaghi started his blockchain career as a Blockchain Researcher at ViewFin in Shanghai City, China, in July 2016. ViewFin is a fintech company focused on blockchain technology and the developer of the Metaverse DeFi ecosystem. During his time there, Ahmed assisted the in-house research team by creating internal reports, managed his own research projects focusing on digital assets and digital identity use cases on the blockchain, and ran data analysis on the Bitcoin blockchain using MySQL. [4]
He then became the Managing Director of ViewFin in November 2017, based in Dubai, United Arab Emirates. In this role, he was responsible for opening Viewfin's Middle Eastern office in Dubai and leading operations while building a team dedicated to building the future of blockchain. [4]
In December 2016, Ahmed co-founded the Fudan Blockchain Association in Shanghai City, China, and served as its President until August 2017. This association organized events that brought together leading experts and companies in the space, including Deloitte, QTUM, BTC Media, Metaverse, and more. [4]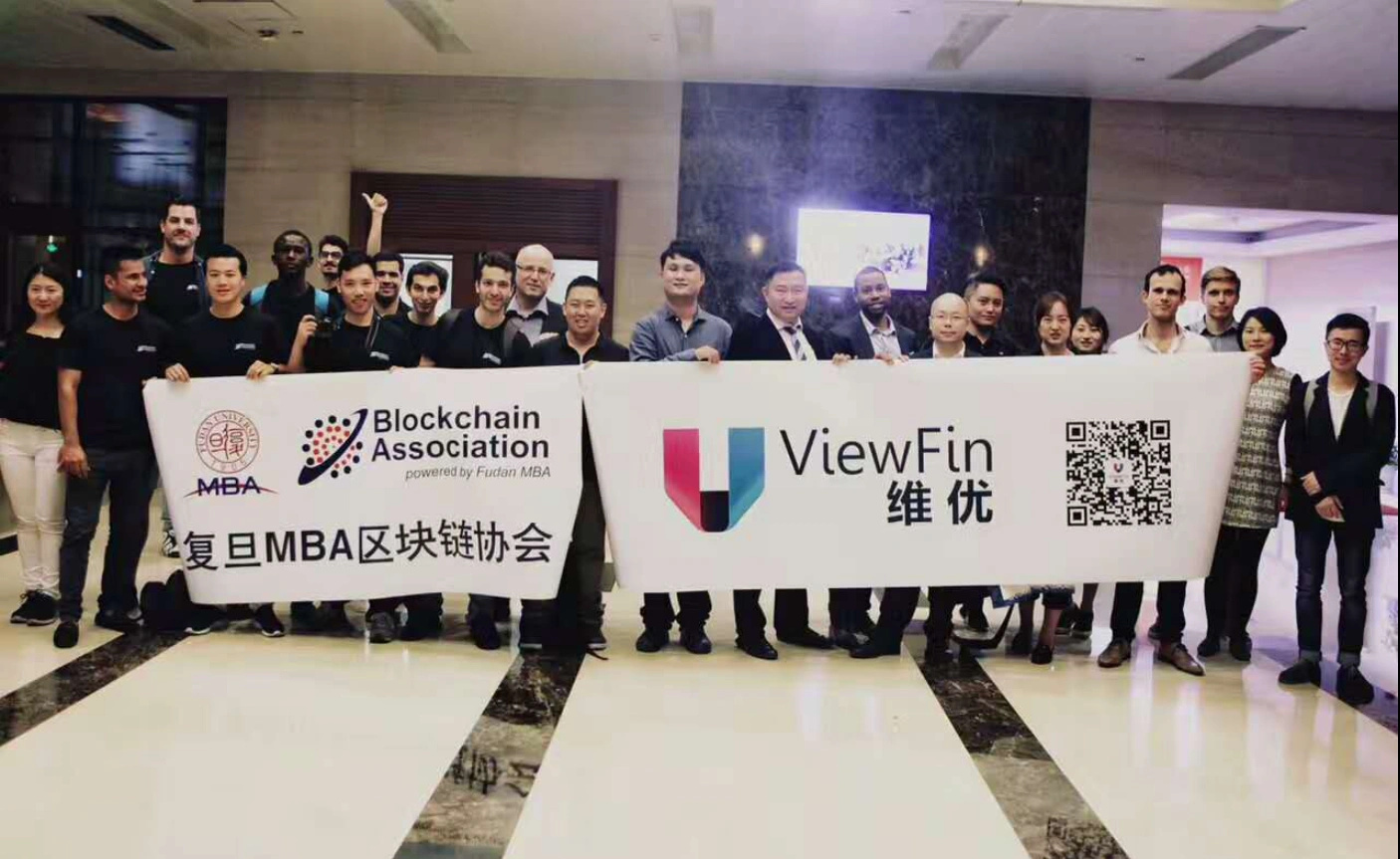 Following his tenure at Fudan Blockchain Association, Ahmed engaged in partnerships as a part-time Partner at Jabbar Internet Group in Dubai, United Arab Emirates, from October 2018 to April 2019. 
[4]
In January 2018, Ahmed also became a Community Partner for FinTech Connector, based in Dubai, United Arab Emirates. He held this position until December 2019, actively contributing to the FinTech ecosystem and fostering collaboration within the Dubai community.
From August 2018, Ahmed assumed the role of Advisor and Seed Investor at Matic Network, a blockchain scalability platform and continues to provide at this position currently. 

In July 2018, Ahmed co-founded Encrypted, a Dubai-based podcast dedicated to guiding audiences through the blockchain and crypto universe. As a co-founder and co-host, he has been leading the Middle East's first weekly crypto and blockchain dedicated podcast. [3]
Finally, in May 2019, Ahmed Al-Balaghi became a co-founder and the CEO of Biconomy, a platform designed to simplify the user experience for Decentralized Applications (dApp) by providing a cross-chain relayer infrastructure and transaction network. As the CEO, he plays a leading role in shaping the company's direction and driving innovation in the blockchain space. Ahmed's goal is to revolutionize blockchain with Biconomy, aiming to tackle common pitfalls in current technology and ultimately simplifying user experience in the Web3 space.
"We aim to solve these key pain points at the crypto-transactional layer to simplify Web 3 experiences in order to drive mass adoption. We want to abstract away transaction complexities so that everyday users can easily onboard and interact with DeFi apps."
See something wrong?
Report to us.
Ahmed Al-Balaghi
Did you find this article interesting?