BEP-20
BEP-20 is a BNB Chain token standard created to extend ERC-20, the most common Ethereum token standard. The BEP-20 protocol outlines guidelines for spending a token and determining who may utilize it, while also establishing regulations for its overall usage. [1][5]

Overview
The BEP-20 standard was both derived from and fully compatible with the ERC-20 standard, and the code of the functions that define the BEP-20 standard are modifications of the ERC-20 standard. [3]
The modifications made were aimed at enhancing the protocol's efficiency and optimizing its speed and transaction costs. BEP-20 was specifically designed as a technical specification for the BNB Chain, providing developers with a flexible format to create various tokens. These tokens can represent a wide range of assets, from business shares to stablecoins stored similarly to dollars in a bank vault. [3]
Parameters
The BEP-20 standard parameters include:
Blacklist: The Blacklist parameter helps in blacklisting or banning a dubious BEP-20 address or other malicious addresses.
Can Mint: This parameter serves as the inflationary parameter for the BEP-20 standard. The parameter provides specifications regarding possibilities for minting new tokens to increase the BEP-20 supply.
Can Burn: This parameter is the ideal complement for the "Can Mint" parameter and serves as the deflationary parameter. The "Can Burn" parameter can specify the possibility of burning tokens to reduce supply.
Can Pause: The "Can Pause" parameter safeguards against malicious attacks. In the event of any malicious attack or platform downtime, users can pause all the BEP-20 token operations. However, the "Can Pause" parameter is centralized, and the creator or user address with similar authority can pause the operations of the BEP20-based network. [2]
BEP-20 Token
The BEP-20 token standard on BSC applies to any token that is launched or created on BNB Smart Chain's platform. Examples of such tokens are utility tokens, stablecoins, and security tokens. Another category of coins, known as "Peggy Coins", are also built using the BEP-20 standard and can be pegged to different assets. [4]
Examples of BEP-20 Tokens include; CAKE, BUX, BUSD, ALPHA, WBNB, BURGER, SAFEMOON, etc.[2]
BEP-20-based Projects
PancakeSwap
PancakeSwap is an AMM, or automated market maker, and is one of the web's leading DEXs. Its functionality allows users to exchange tokens on BSC. [4]
Autofarm
Autofarm is a DEX and a yield aggregator. Assets can be used as liquidity and collateral, and vaults execute automated actions on the platform, including compounding yield.[4]
BEP-20 Money Market Protocols
Venus offers a protocol for decentralized lending and borrowing on the foundations of BSC. As an algorithm-based money market system, Venus employs two distinct BEP-20 tokens, with one serving as the stablecoin and the other as the governance token. [2]
See something wrong?
Report to us.
BEP-20
Did you find this article interesting?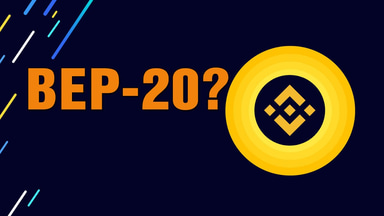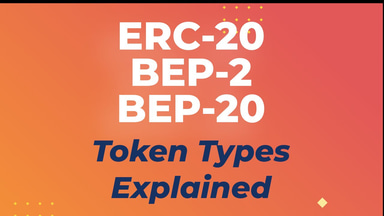 REFERENCES
[1]
binance academy - bep 20
Jul 31, 2023
[2]
101blockchains - bep-20 parameters
Jul 31, 2023
[4]
moralis - bep20 token
Jul 31, 2023
[5]
bep-20 on github
Jul 31, 2023