Float Protocol
Float Protocol is a Decentralized Monetary System that uses of the $FLOAT token, a native internet currency whose value changes over time as demand for it, and crypto also changes.[1]
The FLOAT token a decentralized currency backed by a Basket of solid crypto assets, enabling users to escape fiat's great monetary inflation while achieving low volatility.
Float Protocol answers the problems of USD inflation, crypto volatility, and regulator scrutiny of stablecoins with groundbreaking elegance and simplicity.[10][11]
Overview
Float Protocol is a Decentralized Monetary System, it was started with the belief that cryptocurrency needed its denomination, a completely decentralized unit of account for the DeFi (Decentralized Finance) economy. [2]
FLOAT tracks a basket of digital assets instead of trying to exactly match the price of a dollar. It is designed to change value over time corresponding to your digital purchasing power.[3]
"Our goal is to become DeFi money, the asset you cannot avoid, a decentralized floating currency for the crypto economy. We believe this is possible and we will do it regardless of the barriers along the way. To help us get there we are planning on spreading the word about FLOAT as much as possible and building with the Community"
Since the launch, Float Protocol has targeted active and engaged DeFi participants for the distribution of BANK (governance and utility token), and they have:
Gained 4500 BANK holders, key long-term supporters, and believers in the Protocol.
Launched Scattershot — their fork of Snapshot which allows for multichoice weighted voting.
Published Litepaper — The first interactive litepaper in the crypto space.
Achieved $1.5 Billion TVL during Phase 2 of BANK distribution via Community chosen pools.
Created one of the first incentivized G-UNI stablecoin pair pools (FLOAT-USDC low fee on Uniswap v3)
The team gave out POAP badges to acknowledge all the Genesis participants who managed to mint their FLOAT tokens before the first Dutch Auction held by the Protocol.[13][14]
Funding
On the 30th of September 2021, Float Protocol Raised $1.2M from DeFi Leaders such as The LAO, 0xMaki, and MCV to Create a Truly Decentralized, Non-Dollar Stablecoin.[12]
Tokens
‌Float Protocol is supported by two tokens, the $FLOAT token, and the $BANK token.
$FLOAT Token
The FLOAT token is designed to be the first truly native internet currency.[4]
FLOAT is one of the few stablecoins in the DeFi space that isn't chasing a one-dollar peg. The lack of a peg means that FLOAT can avoid stereotypical protocol collapse scenarios, while still providing a stable value intraday.[5]
It launched in the worst week for ETH in 2021, seeing its 'Basket factor' drop to 40%. Yet, FLOAT maintained stability throughout. [6]
FLOAT is a decentralized currency backed by a Basket of solid crypto assets, enabling users to escape fiat's great monetary inflation while achieving low volatility. FLOAT provides a true alternative, necessary for DeFi to maintain the decentralized element which should not be taken for granted. [7]
FLOAT is one of the few stablecoins in the DeFi space that isn't chasing a one-dollar peg.
$BANK Token
‌The $BANK token serves three purposes:
First to take the profit created in times of excess demand for FLOAT.
Second to support the price of FLOAT from time to time.
Third to govern the Float protocol.
It is a governance/support token, there is also a deep liquidity pool for BANK to be used as a vital part of the system.
Team
Float Protocol was built and developed by Abbey road, an anonymous group of hackers who are researchers at the world's leading institutions.[8]
"We chose to be anonymous from day one. Our reasoning is motivated by Satoshi. We want Float Protocol to be bigger than any individual or ego. As such, we adopted four aliases: Paul, John, George, and Ringo, and a team name of Abbey Road Hackers (for those who don't get the reference, Abbey Road Studios was where the Beatles recorded a lot of their great songs, the name of their 11th album and the backdrop for one of the most iconic images in rock history). The reason we chose to be Abbey Road-themed is pure because of our love for the band and their music. We love the fact that the insular developer can be a rockstar too in their way." [9]
Collaborations and Partnership
Float Protocol has partnered up with many huge companies and organizations for their treasury diversification round including:
0xMaki, from SushiSwap
Ana Andrianova, Founder and CEO of Akropolis
Batuhan Dasgin
Eden Block is an early-stage blockchain and crypto venture capital firm whose mission is to back the builders of the new Open Internet.
Re7 Capital. Re7 provides strategic liquidity into DeFi to shape the financial ecosystem of tomorrow.
Freddie Farmer, Yield Farming at Birth, ex-Wintermute
Ivailo Jordanov (7percent Ventures)
Katya, Angel Investor, and partner at P2P Capital have been focusing on supporting core blockchain infrastructure for the last 5 years. Formerly finance professional in the energy sector.
The LAO, a DAO supporting the blockchain ecosystem
Lyuben Belov, Founding partner at Launchub Ventures
MCV, a for-profit DAO that invests in early-stage Decentralized Applications
Santiago R Santos, DeFi Investor
Sergei Chan (BlockScience)
Stani Kulechov, Founder and CEO of Aave
Sunil Srivatsa, Founder and CEO of Saddle Finance
Float Protocol x Chainlink
Float Protocol partnered with market-leading oracle solution Chainlink. This integration involves Float Protocol leveraging the widely-used ETH/USD Chainlink Price Feed to power our monetary policy and price stabilization mechanisms.
Float Protocol x OlympusDAO
Float Protocol partnered with Olympus DAO to launch their bonds, they celebrated this on Twitter by giving away 10 $BANK to the best meme every week and 100 $FLOAT to a random person that retweeted the winner.
They started $BANK-ETH bonds via the Olympus DAO platform and also $FLOAT-ETH bonds.
See something wrong?
Report to us.
Float Protocol
Did you find this article interesting?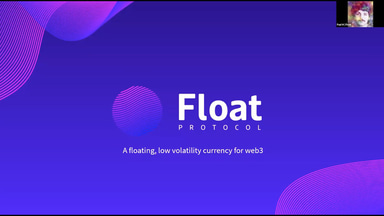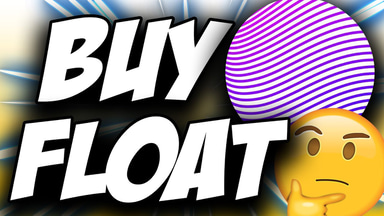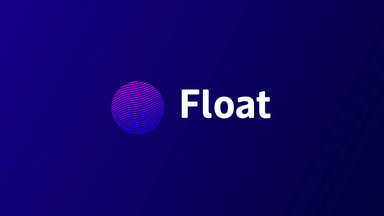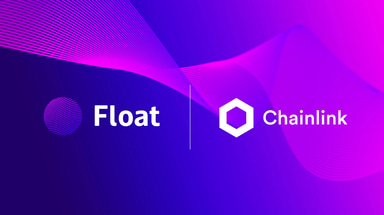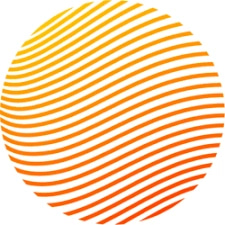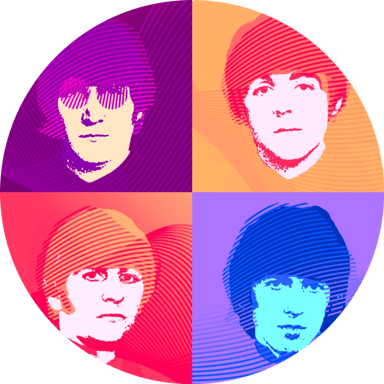 REFERENCES
[13]
Coinmarketcap
Sep 25, 2022